Ami, designed by Alexandre Mattiussi, has always kept his collections simplified, classic, and dripping in Parisian cool. As the designer summed up his Spring 2016 collection at Paris Fashion Week, it seems like he's sticking to his winning formula.
"Paris, life, coolness, not complicated—just cool clothes for real guys," Mattiussi explained to Style.com. He continued, "I just feel this is the way I want to dress for the next few months." If this collection is any indication, then we want to dress like Mattiussi.
Perhaps like fellow Parisians, A.P.C., Ami knows how to keep things wearable and on point. The light wash denim looks like it was pulled from the closet of your local "cool guy." Oversized white sweaters and Breton striped shirts remind viewers that Mattiussi is inspired by European styles, but remains universal in his appeal. The outerwear is clean enough to attract nearly any guy, while it quietly establishes itself as one of the "MWPs" (most worn pieces) in hundreds of closets worldwide.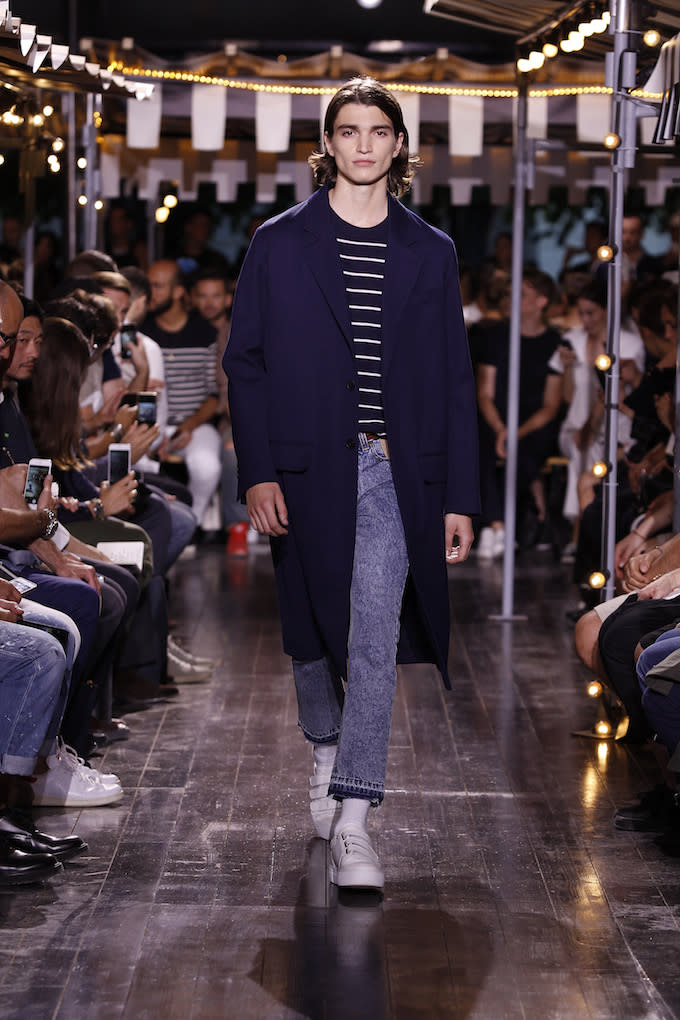 Velcro sneakers and elastic waistbands are yet another reminder that he's still keeping his touch on the trends, while maintaining his uncomplicated aesthetic.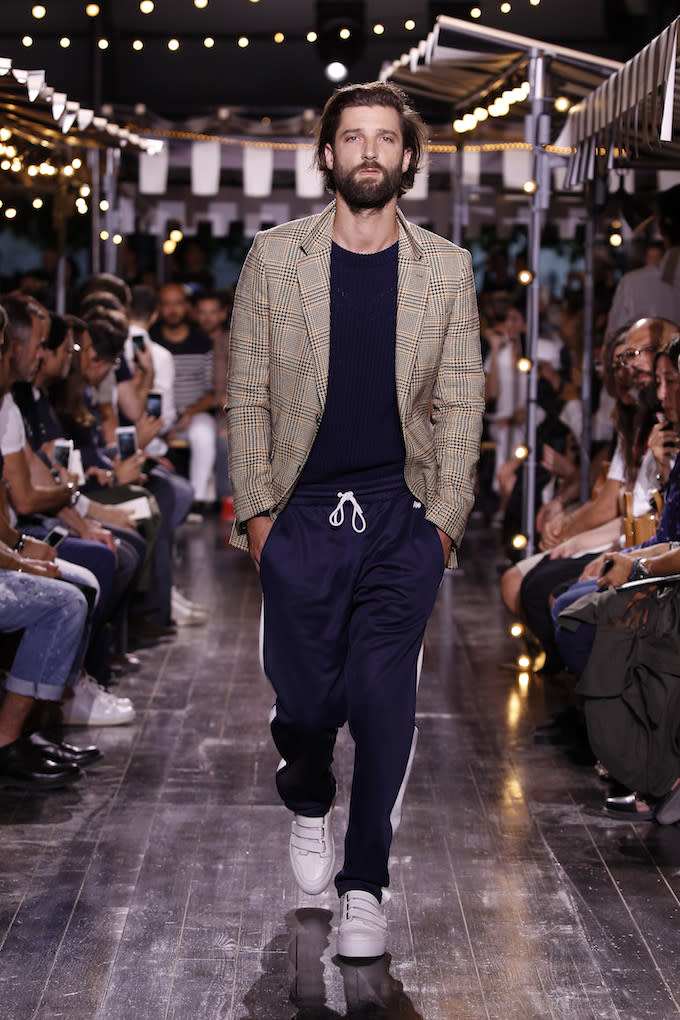 <span></span>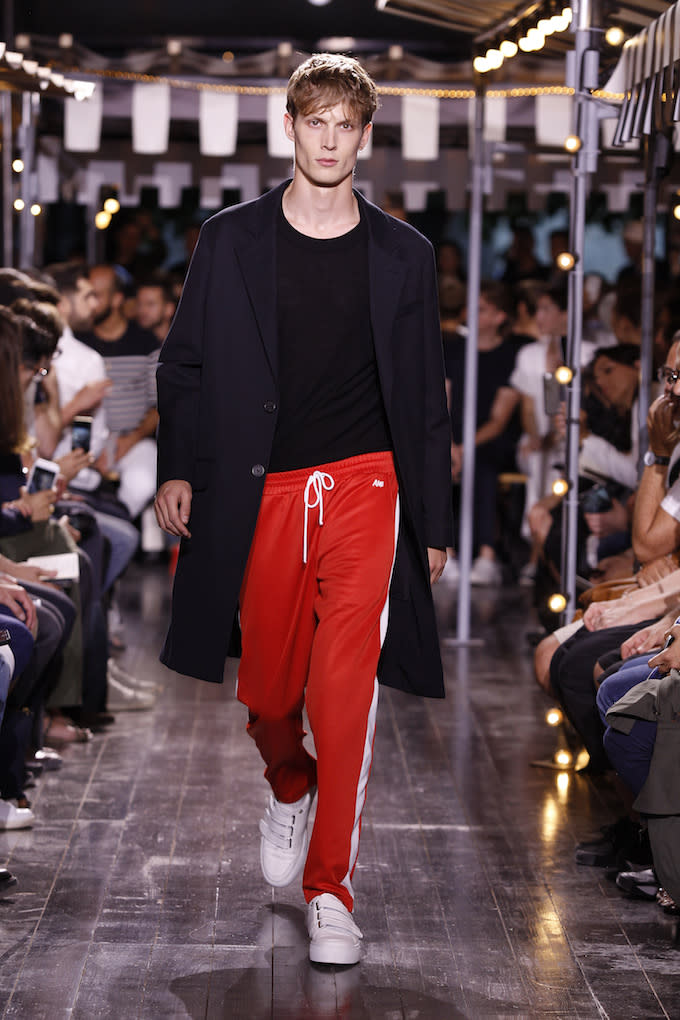 Colors were kept simplified too, peaking out with bright mint greens, or through a milky brown suit.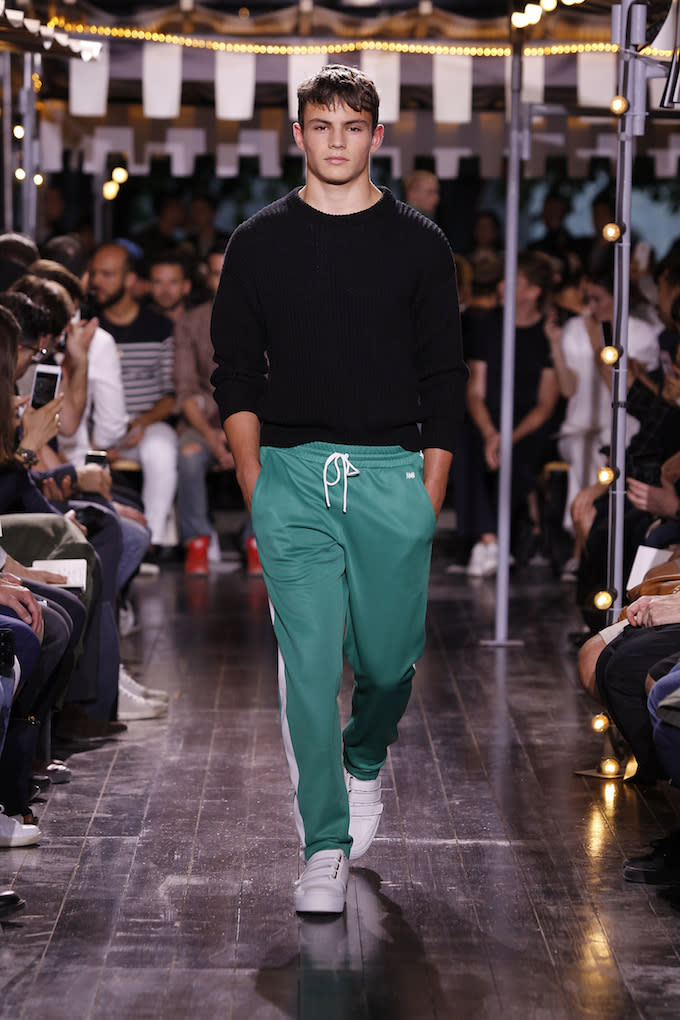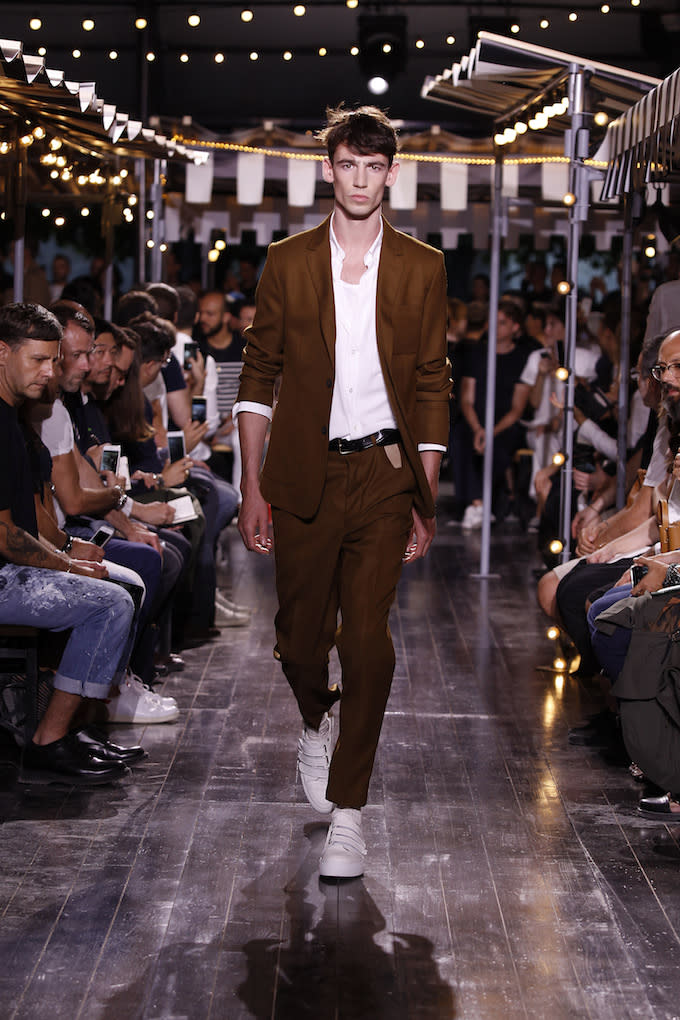 There's not much wrong with Ami, and that's not a bad thing. And with menswear becoming an increasingly diverse and complex field, it's almost refreshing to see a designer that knows how to fill a runway with edited clothing staples (to near universal applause)
Check out the whole collection below.