When valuable works of art are stolen from galleries or private collections, they sometimes resurface many years later in auctions after the thieves have found a way to unload them on unsuspecting collectors or shady dealers. That won't be the case for a collection of prints found recently in New Mexico, because authorities found them in the least artsy place you could think of: inside of a methamphetamine lab in Albuquerque.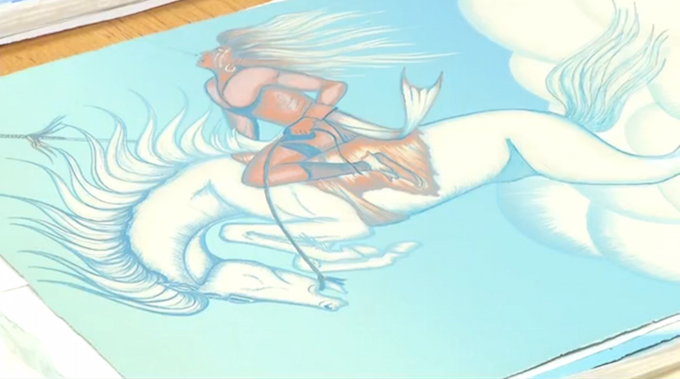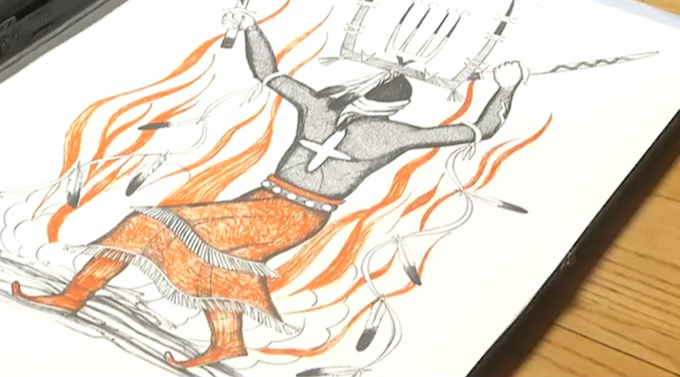 According to the Daily Mail, a police officer was searching the house after it had been deemed uninhabitable two years prior because of the meth lab. The officer found the collection of 70 prints and did an Internet search to learn that they were the work of Native American artist Alfred Morris Momaday​, who has been dead since 1981.
A curator at the Albuquerque Museum appraised the collection and found it to be worth over $30,000, but the police still have no idea how meth cooks got their hands on it. "Generally we don't get involved in investigations of stolen art, but in this case it's kind of an odd set of prints," museum curator Andrew Connors told the Albuquerque Journal. He added that the prints "may have been stolen out of a warehouse or a back storage building behind a gallery or an artist's estate...wherever it was, they haven't noticed they're gone yet."
Alfred Morris Momaday's son, novelist N. Scott Momaday, apparently moved some of his father's belongings back in December and said that some things went missing, but he has no record of exactly what was in the storage unit and did not file a police report. It is unclear what will happen to the art, but investigators are still working to figure out how and from where the prints were stolen.
[via Guardian]