For those of you who were expected a to-scale replica of the DeathStar to be the built in Chicago as the location of the Lucas Museum of Narrative Art, prepare to be disappointed because MAD Architects has unveiled the first renderings of the project and it's not related to Star Wars at all.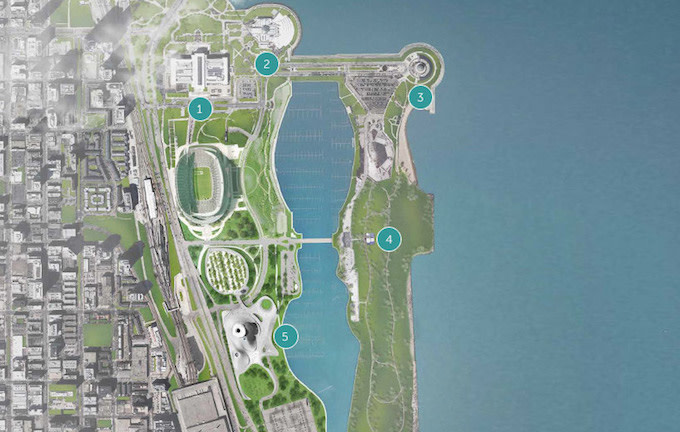 "The architectural concept for the Lucas Museum of Narrative Art explores the relationship between nature and the urban environment," writes MAD on their website, adding that the museum's "continuous undulating organic surface blurs the line between structure and landscape." Of course there are futuristic elements, including the "floating disc" observation deck with 360-degree views and the three levels of exhibition space that loop infinitely, which reminds us of the inside of a spaceship.
Check out the video below in which architect Ma Yangsong shares his vision for the space and how it relates to the architectural landscape of Chicago.