Unless you've been living under a rock, you've probably seen or heard about Kim Kardashian's controversial cover for Paper Mag, which dropped earlier this week. Whether or not the reality TV star actually managed to break the Internet has yet to be decided, but the risqué cover has sparked countless hilarious memes and a response from the Metropolitan Museum of Art. Even artist aleXsandro Palombo wasted no time.
Not long after PAPER Mag unveiled its cover, Palombo decided to give Kardashian "the Simpsons" treatment. It's safe to say his version is a lot safer for work.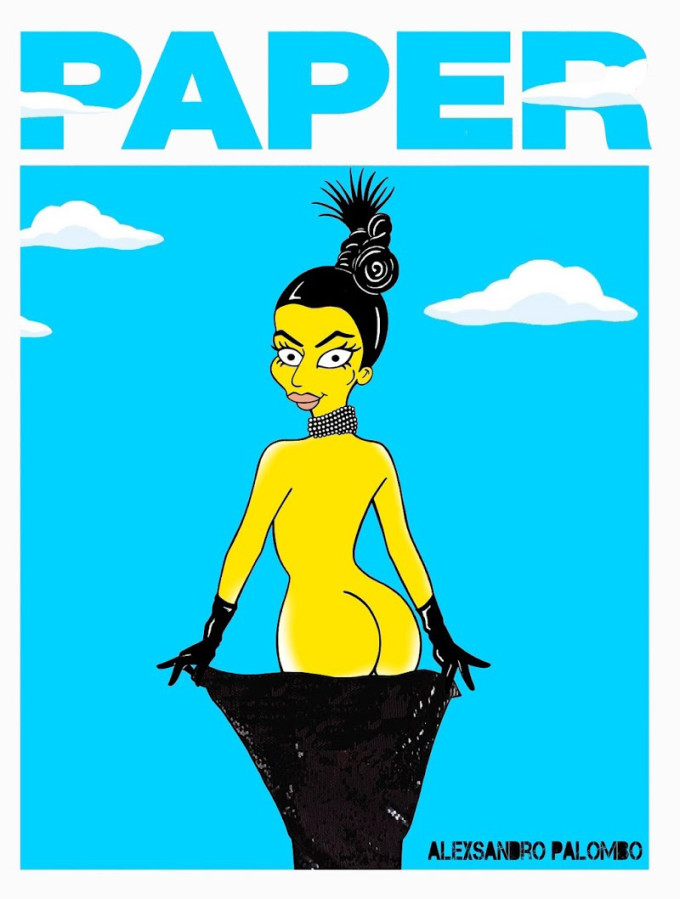 This isn't the first time Palombo has worked with Kardashian's image. In the past, the satirical artist has turned her famous booty selfie, the much-talked-about Vogue cover (remember that?), and even photos of Kanye and North West into characters from The Simpsons.