Stussy has teamed up with UK artist Gasius for a capsule collection that incorporates the latter's graphic art, with the former's logos and well-known icons.
If you're a fan of pizza (and let's be honest, who isn't) then you're already on track to find something in the capsule that appeals to your sensibilities. Gasius' graphics include several anthropomorphic slices of pizza, along with graphics including a cat, an elephant, a rat eating pizza. These graphics sit next to Stussy's signature text and the label's "8 ball" and "double S" logos.
The collection includes a black coaches jacket, a crewneck sweater, a longsleeve, and three t-shirts. The colorway is predominantly black and white and, according to the artist himself, an attempt to design in the style of Stussy's earlier work.
To cop, head over to Stussy with the quickness. This is easily one of Stussy's coolest collabs at the moment.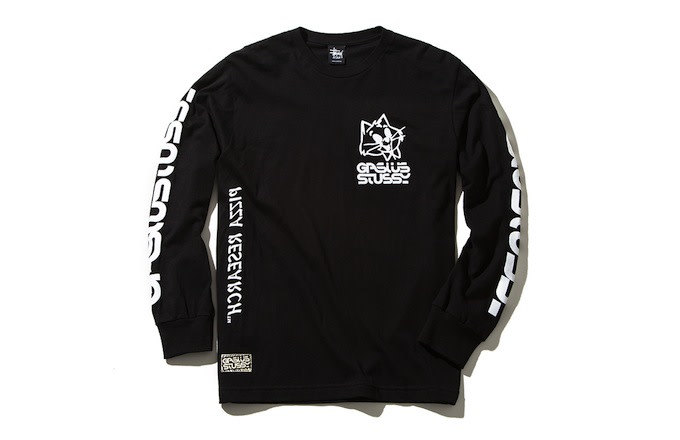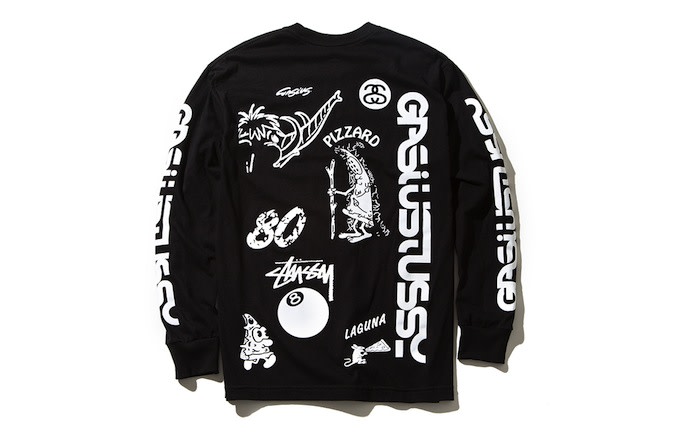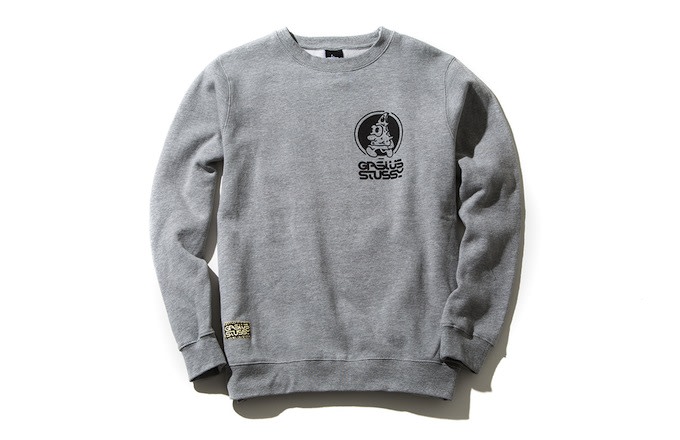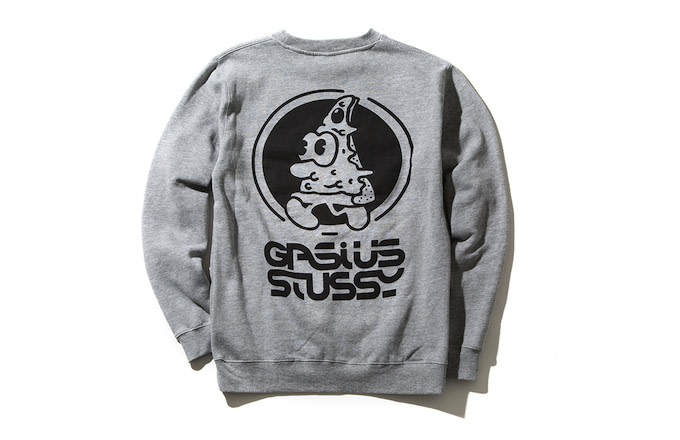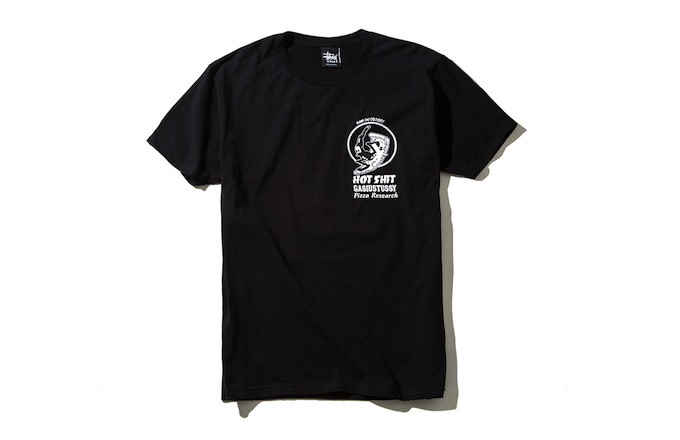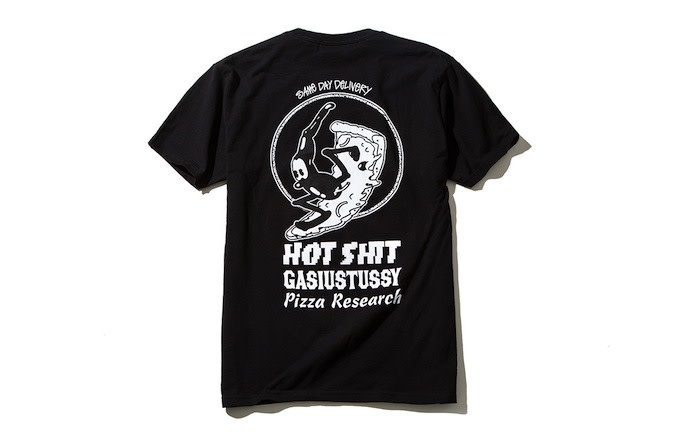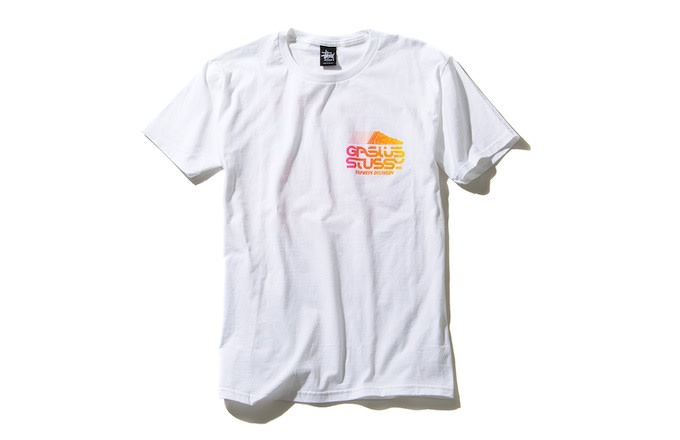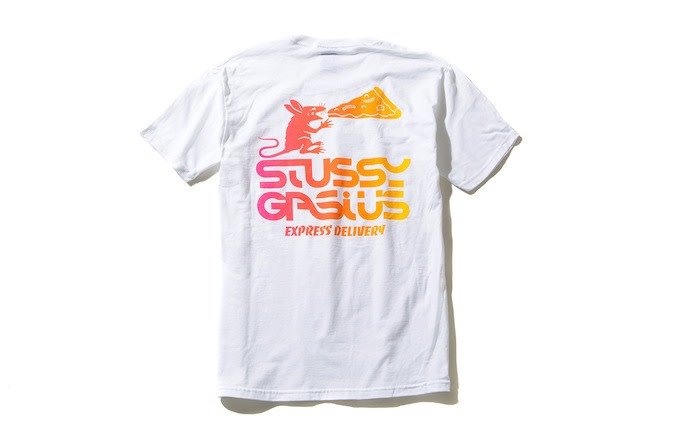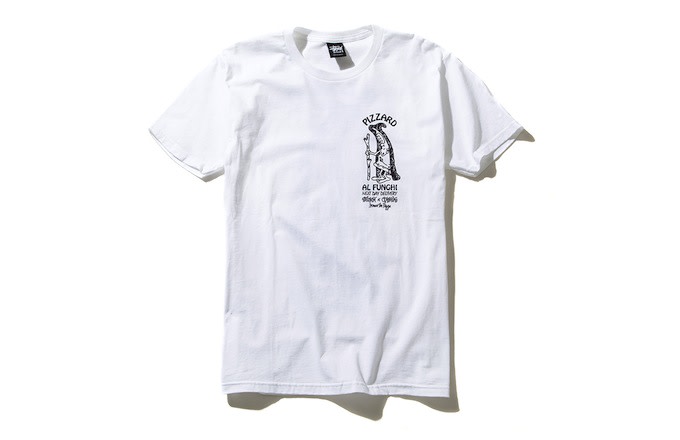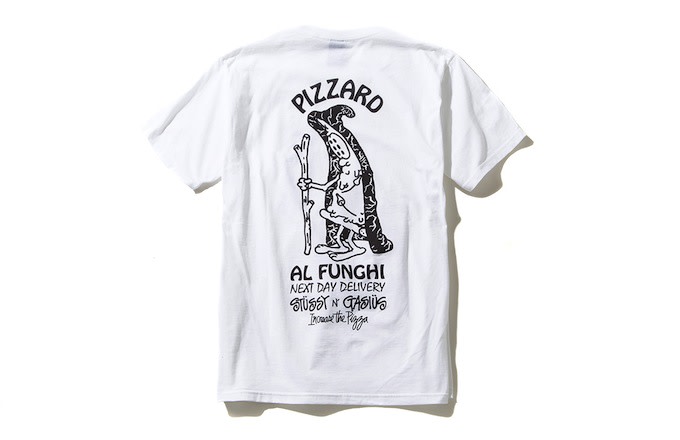 [via Stussy]