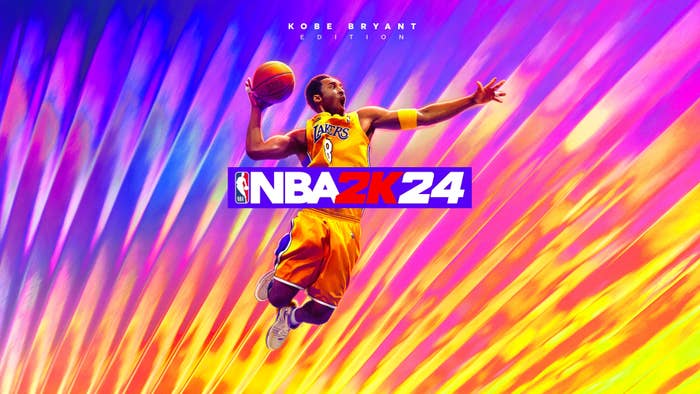 It's that time of year. NBA 2K season is here. NBA 2K has grown past just being a regular video game to the average consumer. It's a cultural moment and annual celebration upon its release. It's not just a moment for the fans. Players and celebrities are just as invested in the latest version of the game every year.
"I see Paul George and Karl-Anthony Towns a lot because they're big fans of the game and we'll get together and chop it up," Ronnie Singh aka Ronnie 2K tells Complex. "PG has talked a lot about 2K on his podcast and continues to talk about the importance of it to NBA culture."
While 2K23 covers ranged from J. Cole to Michael Jordan, there was only man that was right to represent 2K24 and that was Kobe Bean Bryant. Kobe graces the cover for both the Kobe Bryant and Black Mamba Editions, with his friend Sabrina Ioenscu starring on the WNBA edition.

A week before NBA 2K24 releases, we talked to Ronnie Singh aka Ronnie 2K on what to expect from the newest version of the game, MyCareer, ProAm, gameplay, and more. He also ranked the greatest NBA 2Ks of all time.

(This interview has been edited and condensed for clarity.)
What are you most excited about in NBA 2K24?
I mean, I think this year it has to start with crossplay. We announced it as the very first thing, which is really kind of a different strategy than we usually do. We usually announce the cover athletes and then follow up with features. But I mean this is one that the community has been asking for a long time for obvious reasons. Give me the opportunity to play cross platform on the new gen systems. And I mean, I just think that what's exciting about that, and something that people probably haven't talked about enough is like the ability to finally settle the debate of who is the best gamer.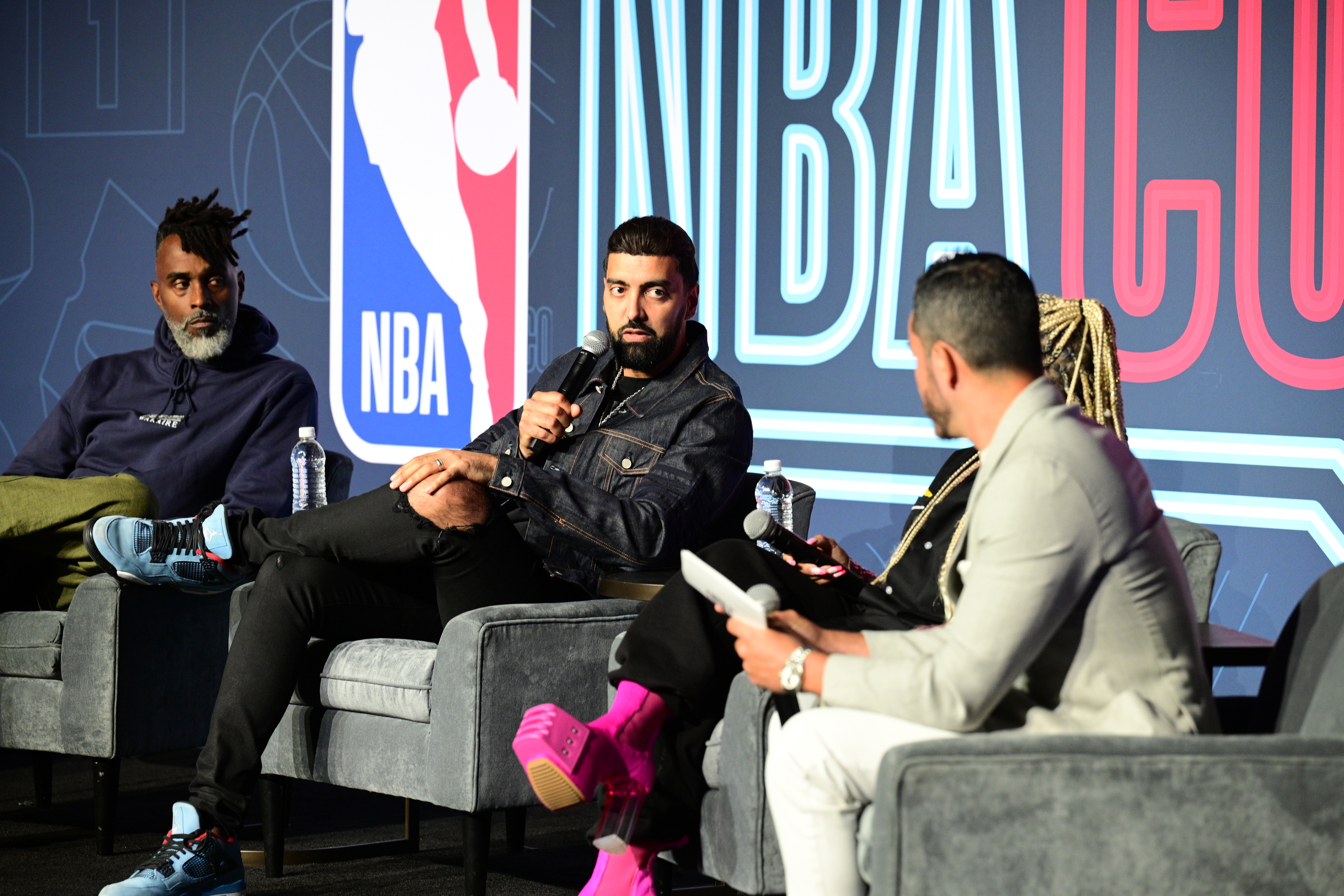 When we didn't have crossplay, you'd be on one console, and you'd have a disadvantage with the console that you're not used to. Well, that's not an excuse anymore. You can play across all modes and finally play crossplay. Obviously, there's a bunch of other stuff. Tomorrow we're announcing everything that's new with the city, which is gonna be really exciting. Mamba moments to celebrate Kobe's legendary career and then, you know, finally Pro Play, and the excitement around that, and what it's done for our gameplay. So there's a lot packed into the 25th anniversary, and that's really exciting for us. But yeah, I'm really looking forward to crossplay.
Staying on the topic of crossplay, does it apply to every single game mode like even a PS5 5 v. 5 Pro Am team can play an XBOX ProAm team?
So as is the 2K way, we don't want to be first to market, we want to be best to market.
And for us, it was really important that it wasn't like other games where it was just a single mode and that it was gonna be across. There's a lot of technology that people aren't as aware of, like how the system is talking to each other, even how you talk on the systems. Like when you're on a mic, like how, how does that whole thing work? So we spend a lot of time on that because we do have modes where you have six or 10 players. So, it was important for us to get it right.
So that is the idea that there will be a way that, you know, those players are denoted on each console. And like I said, I think it's just gonna take competition to a whole nother level, you know, we're not restricted by what console somebody plays on. I think that's gonna be great for the competitive scene and I really can't wait to see how we evolve, like competition with it being crossplay now.
And even to that point, obviously, we know the jokes will come on Twitter. But how do you think the servers will stand up with crossplay?
Yeah, I mean there's been a lot of testing that's gone into that. We're very hopeful. For the last few years, our online experience launched really well and stayed true for the entire year so I think the reputation from years ago has pretty much gone away and a lot of it is just about trying to put out the best experience, including online. So very optimistic but we'll have to see, obviously, this is our first year with crossplay.
How much do you guys factor the reaction to "cheese" and using the same move over and over again to win?
Well, I will say that we really do listen to our community and it really translates in the results year over year. We push the game in a way that no other annualized title does.
Kudos to our amazing team of visual concepts. They give blood, sweat and tears every single year about adapting the game and feedback is a big one.And so I'll actually give you a really concrete example this morning.
Somebody dropped some footage of Giannis with some blow by, like dribble that he was chaining together. And it was actually Mike Wang, who's the head of our gameplay team, who said on Twitter that he had accidentally assigned the wrong dribble animation to Giannis.
And we acknowledged that was just early build, it happens.
And so immediately we changed that. I think it was just an early build. It actually was never an issue. So that won't be a problem but that, that was identified by the gameplay guys, get in there early and jump in. So we're always looking for that feedback. We do updates of the game as the game goes along to try to keep it as balanced and authentic as possible.
For you personally, you've built a lot of relationships with NBA players. Who would you say is the most invested in 2K every year. Who's the guy that you're in constant communication with?
There's so many. There's a few guys that I hit up for our launch event and are always coming to me for copies and it's not always NBA players. You know, I'm in LA a lot & I live here during the offseason usually. I see Paul George and Karl Towns a lot because they're big fans of the game and we'll get together and chop it up and get them copies.
I mean, PG's talked a lot about 2K on his podcast and continues to talk about the importance of it to NBA culture. There's a ton of guys, like every year, everybody's locked in this time of year and just waiting for the next one to come out.
Switching to MyCareer, there's been a debate within the community for years that the cutscenes are a bit much. Did you guys factor that into this year's game?
I mean, over the years we've advanced that already, right? Because we have the city and you can choose how much of it you want to involve yourself in. It's always a consideration of how do we let people engage with it as much as possible and tell a story without overwhelming it. So it's always a balance that we're trying to strike and you'll see more of that in the next couple days as we delve into micro and into the city.
This was something I asked you last year but it always seems to be a popular topic. Can we expect anything different from ProAM this year?
Like I said, I think the No.1 thing that people can be excited about in terms of ProAm and the online modes more than anything is crossplay. I mean, I think it starts there. There's so many great ProAm teams on both consoles and now that they get to battle out without any disadvantage, I think it starts there. I'll let the stories of the next couple days unfold. You're you're gonna be pretty blown away.
Let's switch to the history of the game. If you had to rank the five best 2Ks, what are they?
I always start with 2K11, you know, just to be able to put MJ on the cover for the first time and legends, being in the game, you know, that really changed the way that we did ratings and the way that we, you know, settled debates on who the greatest team of all time was. It was also our second year of MyCareer and you know what that mode means now.
2K15 was a fun one because obviously it was our second year on next gen. But on top of that, like face scanning for the first time was really exciting.
I feel like the pinnacle of last gen for our multiplayer modes was 2K17. You know, the opportunity to jump into at the time, the park and, you know, like the, the various affiliations and, the online modes with Jordan Rec Center and, and Crew and all of that stuff.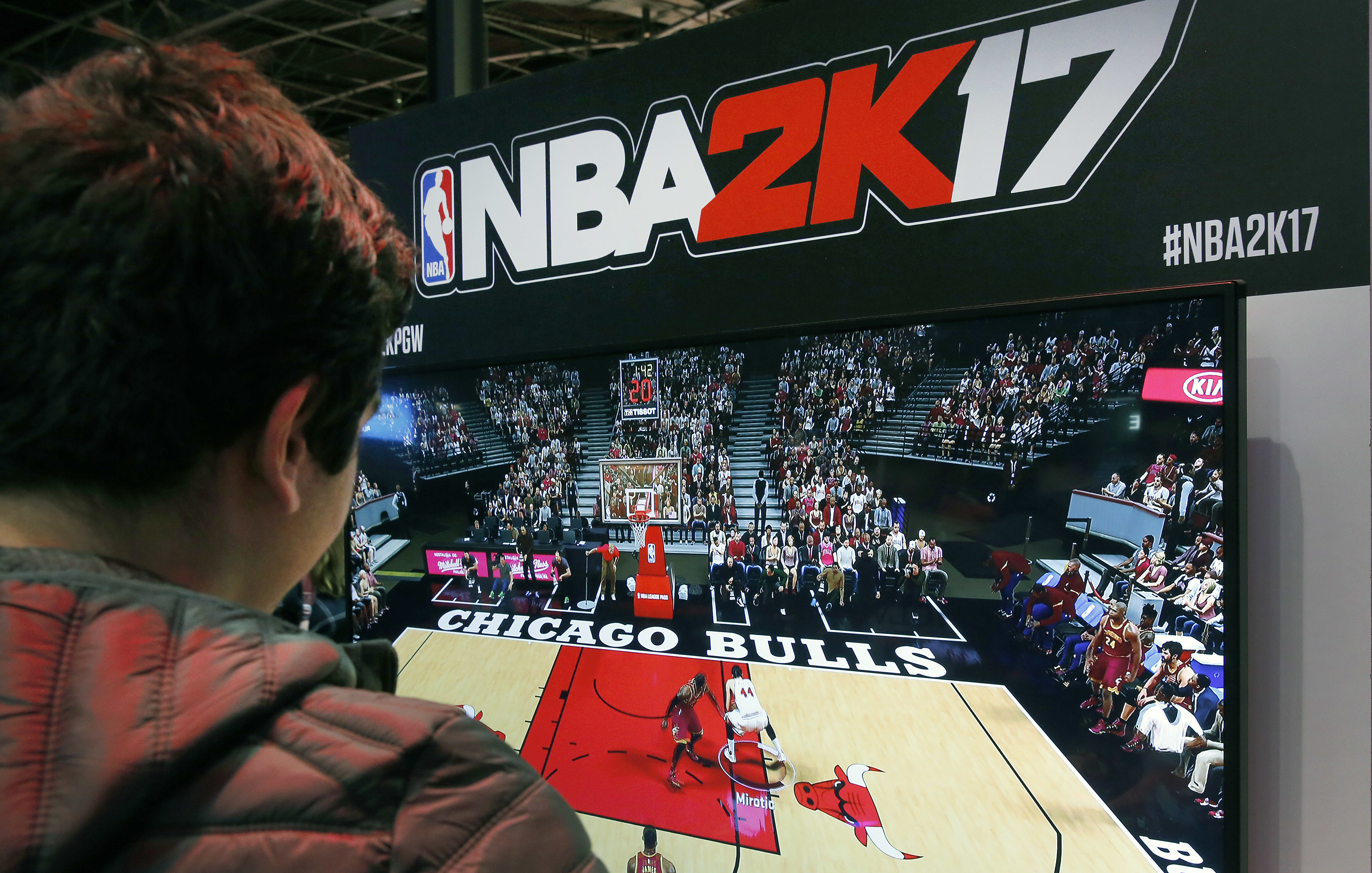 More recently, you know, the jump to next gen 2K20 was kind of exciting because we had a lot of people playing during shelter in place and getting to host the ESPN Players tournament was like a dream come true for me.
I'd cap it off with our last one, 2K23.
This one is more for the 2K heads. Rank the five best lowkey 2K guys. The players that aren't rated highly but dominate. For example J.R. Smith.
He would definitely be No. 1 in my mind. That 2K11 JR Smith was god. Another good one was Gerald Green back in the day. Shane Battier was kind of slept. I remember using him a lot back in the day on that crazy Rockets team with Tao and T-Mac and all those guys, but Shane just like, could hit threes for days. I think Harrison Barnes in 2K13 or 2K14 his first couple of years. It's usually like the 3-&-D guys like the guys that are super athletic but can hit a long shot and play defense.
I feel like we've had less of those the last few years, like the ones that jump off the page based on how they play in real life versus how they are in the game. I guess the next one we're gonna have to consider is Wemby.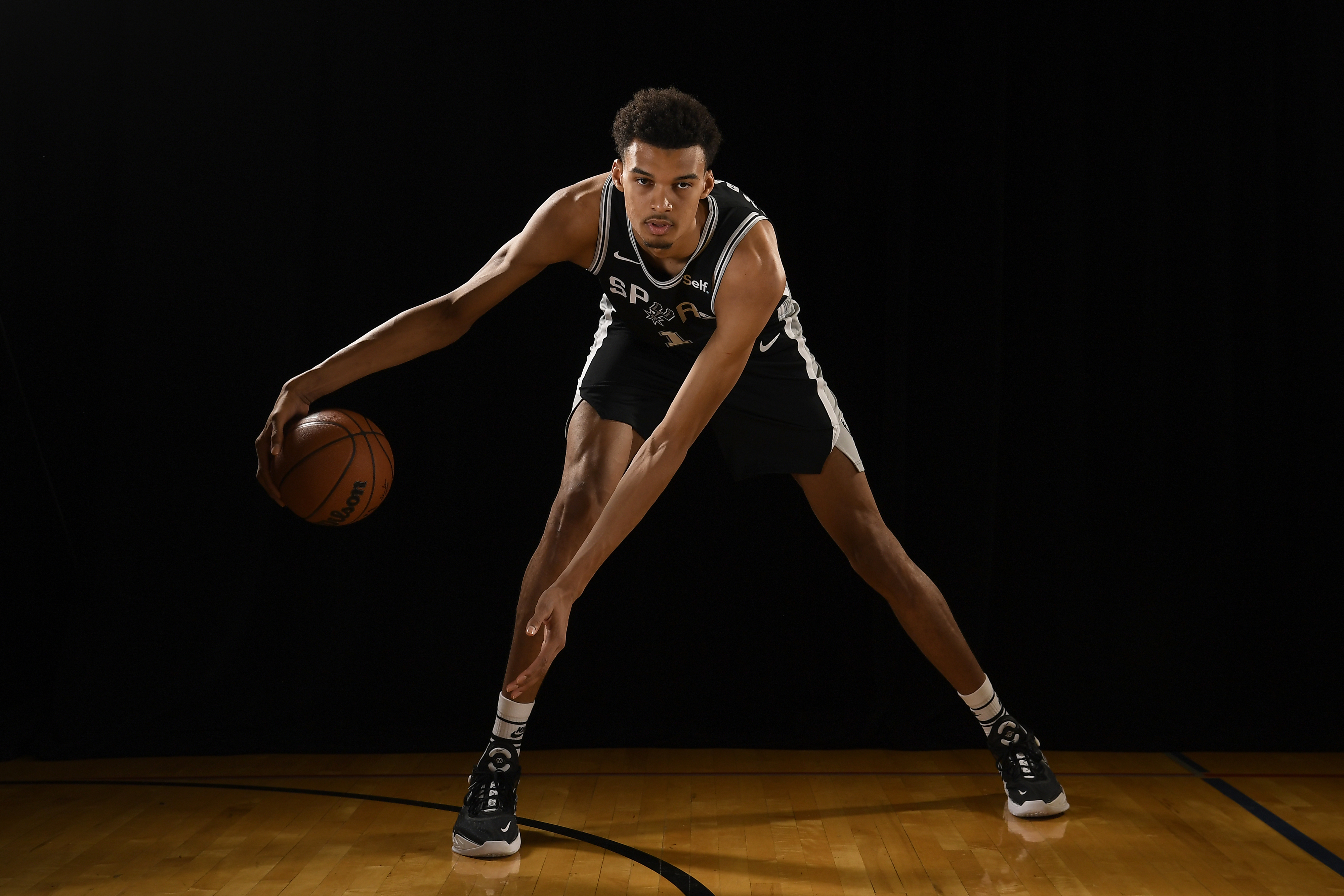 To that point, what went into the process of adding Wemby to the game?
Well, so we scanned him, we gave him his rating in at summer league. He was super stoked. But now it's gonna be interesting for like a 7-foot-5 guy that can be that athletic and can have the dribble packages that he's shown. The honest truth is like, maybe he, his game will like be a little restricted, like maybe they won't have him dribble so much. So I don't know, like, is he the next evolution of Kevin Durant or is he gonna play like a big, a super athletic, big man?

I mean, it's gonna be interesting to see whatever it is, we're gonna be ready for it and put him in the best position possible in 2K24 and beyond.
He's the highest-rated rookie of all time?
The highest since we changed our rating system. When the legends came in, we, we changed our rating system. I think Kenyon Martin had an 86 randomly during his rookie year. But he's the highest since we changed the rookie rating scale. The other guys were Zion and John Wall at 81. I mean, it's, it's head and shoulders above so we're really making a statement and we really believe in this game.