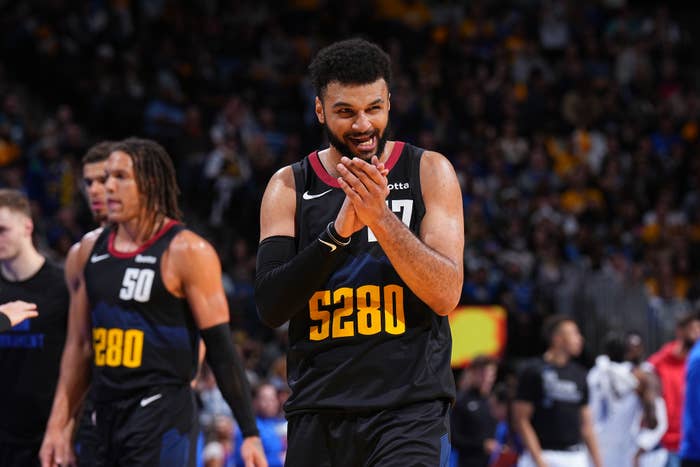 Jamal Murray is not the most recognizable player on the NBA champion Denver Nuggets. In fact, he doesn't have an All-Star under his belt nor does he have any notable individual accolades. He might've been a franchise player if you moved him to a different team but that doesn't bother the former Kentucky point guard. While individual awards would be special, Murray just wants to be known for winning.

"I just want to be known as a winner," Murray tells Complex. "You can have me over/under whoever you want, but as long as I'm on the winning side, I'm good."
Murray was certainly on the winning side last season as he was an integral piece to the Nuggets recent success and championship run. Murray had a dominant playoff run, averaging 26 points per game while shooting just under 40 percent from three. His peformance last postseason validated his status as one of the premier guards in the association today .We met up with Jamal in Minneapolis to talk about Wilson basketballs, turning the chapter after winning a championship, and of course Canada.
This interview has been condensed and edited for clarity.
Talk to us about your partnership with Wilson.
Wilson's got a new collection of basketballs coming out. I just think it's really cool to be part of something that we deal with everyday playing the game. I get to test them out, make sure they feel all right to our liking. I also like to have a certain feel for the ball. I grip the ball a lot. When I shoot, I like to grab it a certain way so it's fun to be a part of all of that.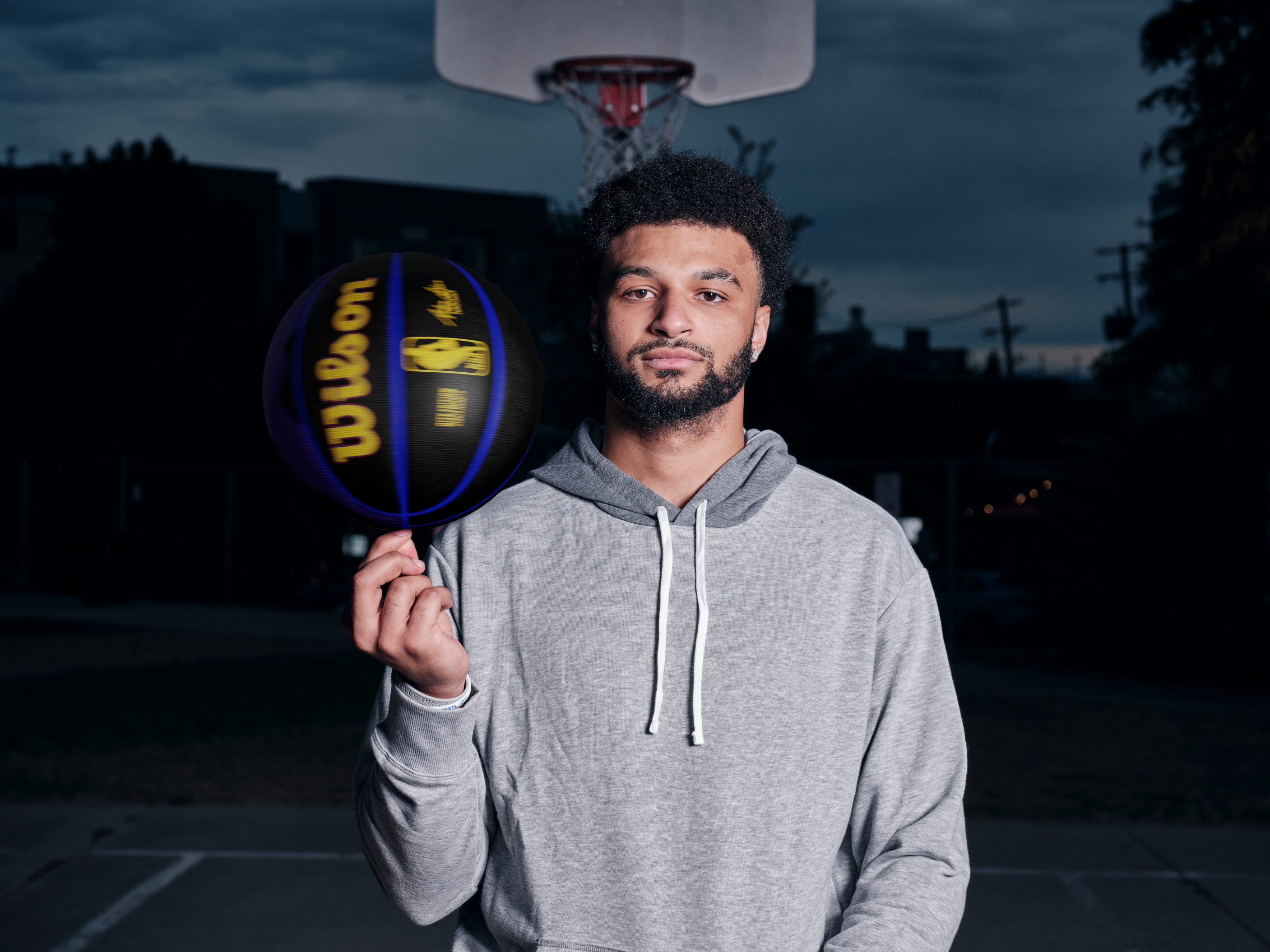 Moving on to basketball a little bit. You've gained a lot of respect over the last year. Where do you feel like you rank among point guards in the NBA?
I've certainly been improving but that's all perception. All you can do is focus on winning, you know? I just want to be known as a winner. You can have me over/under whoever you want, but as long as I'm on the winning side, I'm good.
The Olympics are coming up. How do you feel like things with Team Canada are shaping up and where do you feel like you guys are in the race with Team USA?
Right beside 'em. So it's going to be a lot of fun. That's what competition's all about. Reppin' your country is a different story and a lot of fun. So this can be fun to get to it and put on a show on the world stage.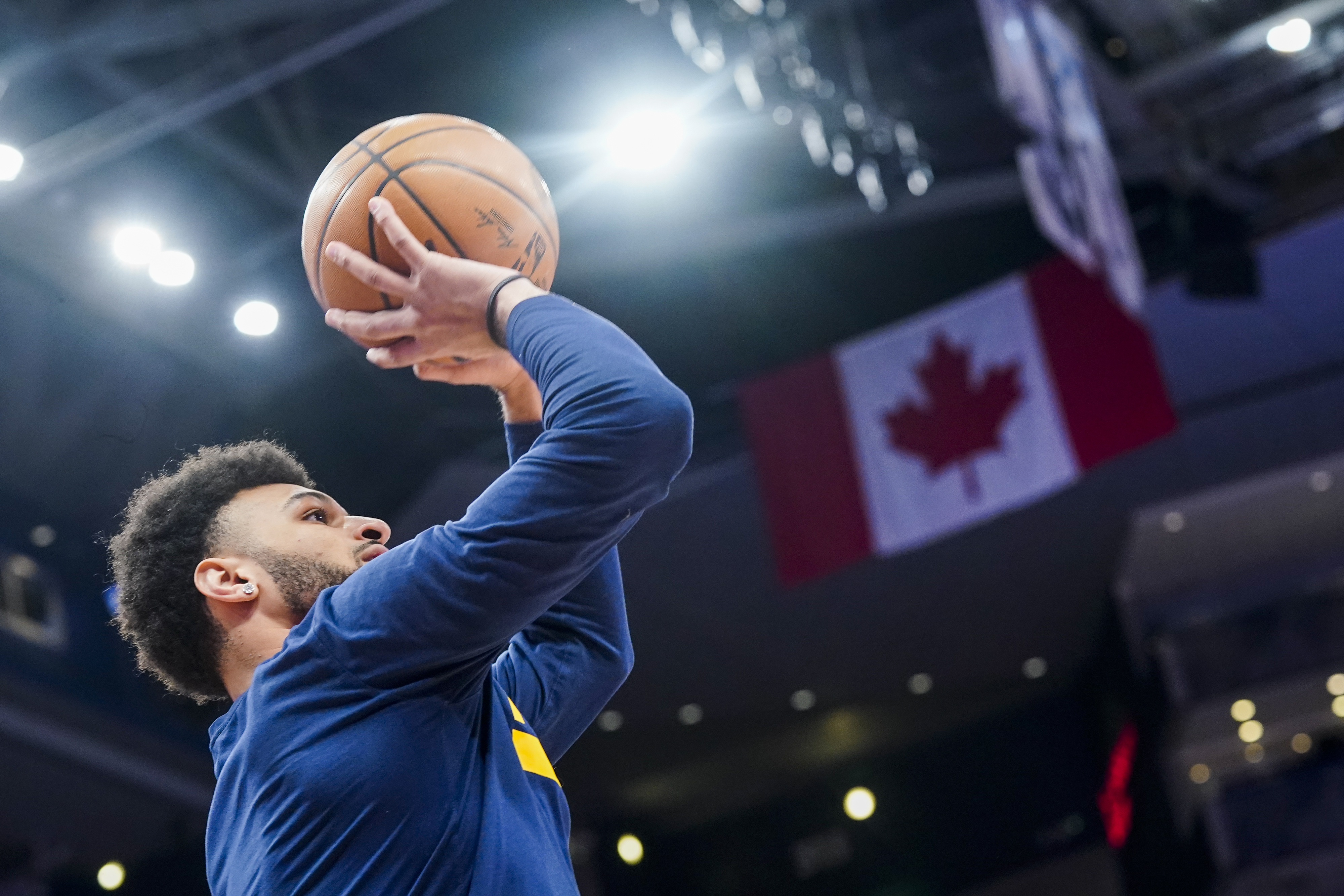 Do you talk about Olympic rivalries like that during the season with your teammates or do you compartmentalize?
Not too much. I just think everybody knows that Canada's got a good team, and I think we can surprise a lot of people playing against our peers here in America.
I think it's fair to say it's a surprise to some that you've yet to be an All-Star. Is that something you have your eyes on?
Yeah, for sure. You want to win everything you possibly can. I actually want to win something defensive this year or be in the conversation at least. But I think I'm on a team where we're trying to win a championship and you can't let those side missions get in the way.
That's why some games I'll have two assists, five assists, 15 assists, 10 points, 20 points. I feel like it's whatever the team needs that day and and when you're winning so much, you try to stay consistent with that and not veer off. So sometimes they need me to do more, sometimes they need me to do less when it's someone else's night.
Obviously going back-to-back is a goal and you have new goals. But you just had last year's ring ceremony. Has it been hard to turn that chapter? What's that process been like moving forward?
It's been a lot easier than I thought it would be. Ring ceremony was great, but it just verifies for me what we've known this whole time, that we can do it. Not a lot of people go back-to-back so we have a new mission.
To contradict the last question, do you have a favorite parade memory?
The whole night was great. Going on the army truck was one of those legendary moments that you remember forever. Just seeing the fans right next to the capital was real cool to see, it was just like how I envisioned it when I was a kid dreaming about winning a championship.
Do you have a favorite Jokić memory?
He's just constantly funny. He took our money on the plane the other day, so we're not really happy with him right now.
Gambling?
Yeah and he just wins for no reason. Like it is pure luck. I was pissed off. This question triggered me.
Would you ever go with him to Serbia?
I might go with him this year actually.
What would that look like?
A lot of drinking.