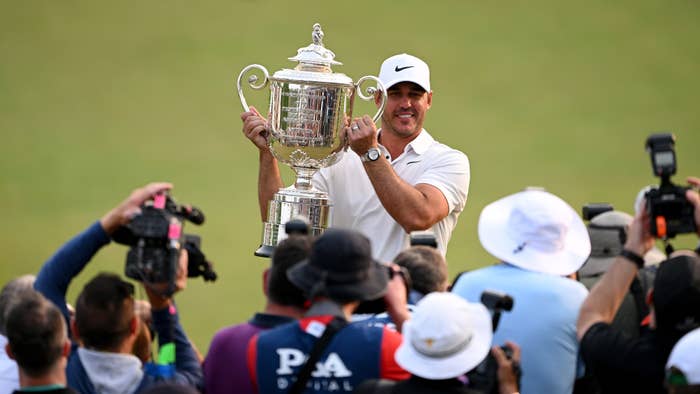 Tuesday, the PGA Tour announced the terms of a headlines-spurring agreement it says will "unify the game of golf" at a worldwide scale.
The deal sees the PGA Tour, DP World Tour, and Saudi Arabia's Public Investment Fund (PIF) signing an agreement that combines the businesses and rights of all three entities. For PIF, of course, this includes LIV Golf.
"Going forward, fans can be confident that we will, collectively, deliver on the promise we've always made—to promote competition of the best in professional golf and that we are committed to securing and driving the game's future," PGA Tour commissioner Jay Monahan said in a press release issued on Tuesday.
Moving forward, the PGA Tour said on Tuesday, a new "fair and objective process" for membership re-application will be established. Additionally, all involved parties in the deal have agreed to bring any pending legal battles to a close.
For those unfamiliar with the key players in this agreement, it's worth highlighting just how massive this news is. As recently as February of this year, per ESPN, the PGA Tour and LIV Golf were still engaged in a legal fight in which the latter had argued that the former was taking a monopolistic approach to its competitors.
Thus, it's no shock that Tuesday's news brought with it a slew of impassioned reactions. See a sampling below. The news has also drawn criticism from 9/11 Families United, which is billed as an organization comprised of "families and survivors" of the Sept. 11, 2001 terrorist attacks.