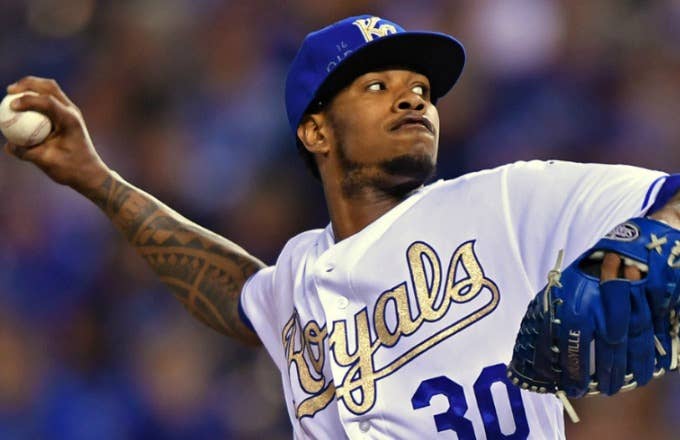 Kansas City Royals pitcher Yordano Ventura died in a car crash today in the Dominican Republic according to several different outlets that have confirmed this terrible news.
The 25-year-old had signed with the Royals in 2008 and has been with the team since that year. He didn't make his major-league debut until 2013 and pitched a full season the next year, going 14-10. In that season, he finished sixth in Rookie of the Year voting and was a key part of the Royals run to the World series in 2014 and 2015.
Fans will no doubt remember his blazing fastball that could climb into the triple digits on occasion. In the 2015 World Series championship run, he went 13-8 for the eventual champs and dazzled on the national stage. ISE Baseball, Ventura's agency, confirmed the tragic news.
Dayton Moore, the general manager for Kansas City said: "Our prayers right now are with Yordano's family as we mourn this young man's passing. He was so young and so talented, full of youthful exhuberance and always brought a smile to everyone he interacted with. We will get through this as an organization, but right now is a time to mourn and celebrate the life of Yordano."
Members of the MLB family were quick to send their prayers and well wishes to Ventura's family, friends and teammates:
Our thoughts and prayers are with Ventura's family.