You heard it here first six or seventh, the Kansas City Royals are the most complete team in the American League, and stand an excellent shot at making a repeat World Series appearance this October. With the franchise on a roll for just the second time in roughly 30 years, life is good in the once-again-great baseball town. The team has been feeling so loose all season that they've repeatedly dropped "1738" in postgame interviews with reporters, which is a blatant reference to Fetty Wap and his crew. Players on the team has taken the tradition so seriously that they reportedly issue fines to teammates who don't allude to said digits.
Today Fetty got around to paying tribute to KC's...tribute, and visited the team before their game tonight at Kauffman Stadium. Here's several pictures of the pregame festivities (complete with players swarming towards their guest) that were posted onto Twitter: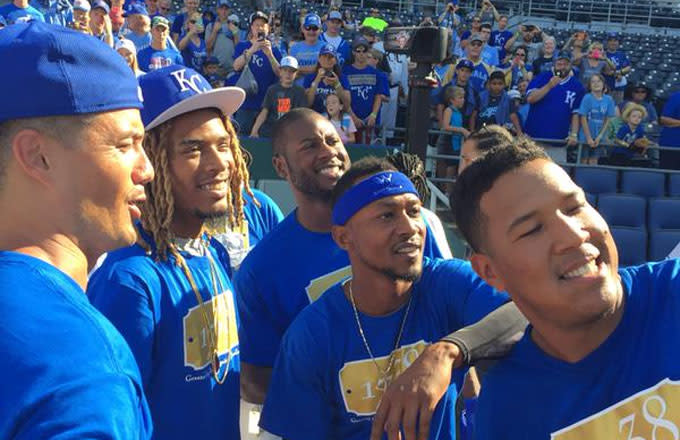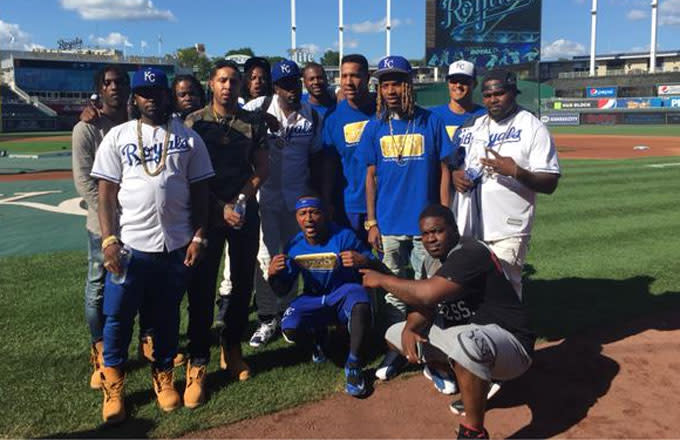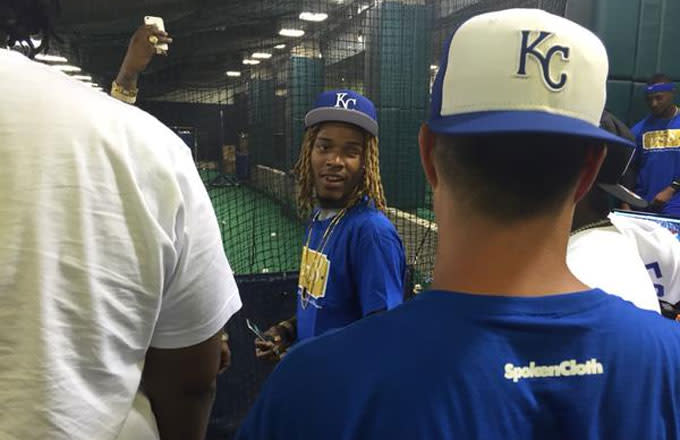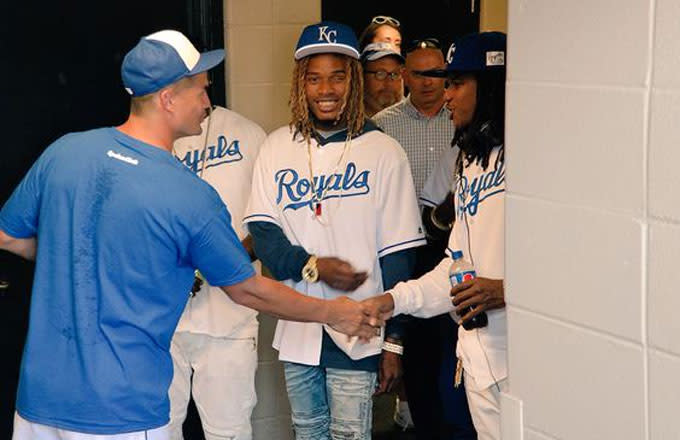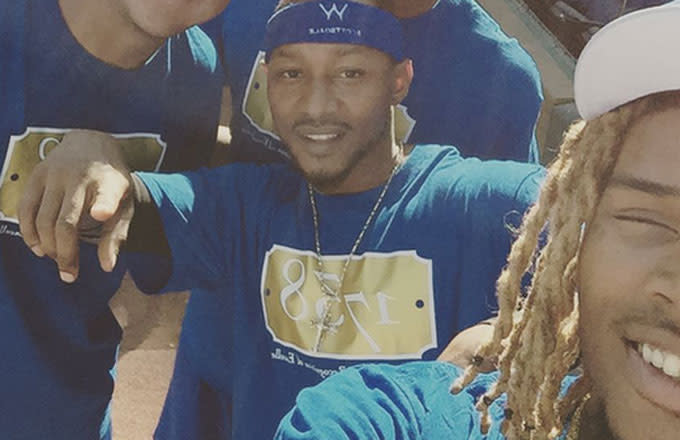 As you can see, life is good for KC baseball right now. Which, of course, is upside down for anybody born post-1985.
[via Twitter]