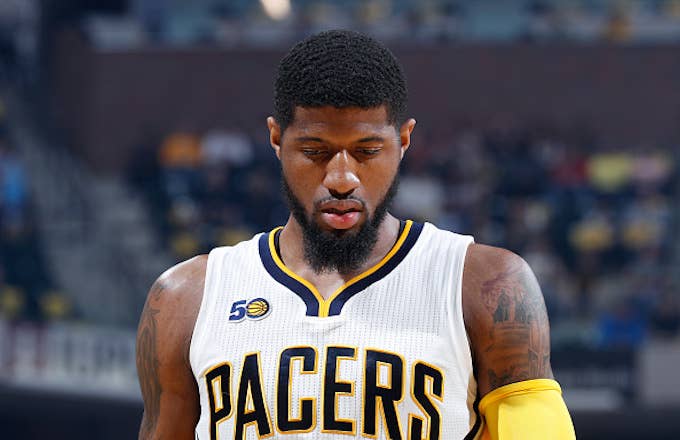 Indiana Pacers star forward Paul George has been traded to the Oklahoma City Thunder, according to multiple reports. The Thunder gave up Victor Oladipo and Domantas Sabonis.
In the eyes of basketball fans, this will be yet another case of a superstar being traded for less than he was worth.
George was reportedly unhappy in Indiana, and a number of teams around the league had inquired about trading for him. Rumors had linked George to the Cavaliers and Celtics, but almost no one had discussed him going to OKC.
George can opt out of his contract after next season, and he apparently has his mind set on joining the Lakers, so other teams have been hesitant about acquiring him.
News of the trade stunned fellow players.
Some even worried what the trade might do to parity.
Perhaps the best reaction, though, came from the Oklahoma City police.