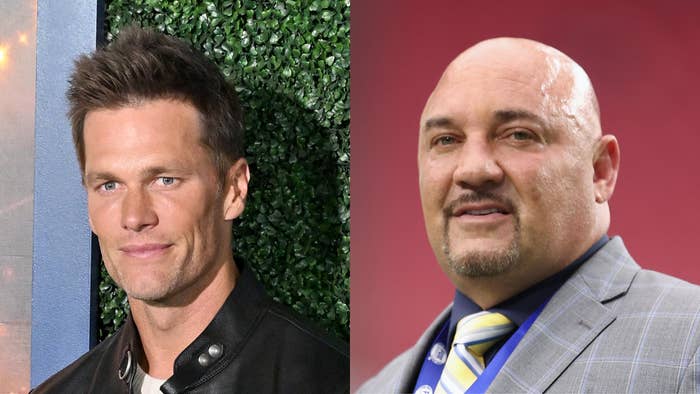 Tom Brady could see success off the football field as an executive with the Las Vegas Raiders, according to what Fox Sports' Jay Glazer believes.
During a conversation with TMZ Sports, Glazer said if the Raiders manage to get Brady to sign a deal as a partner with the team, it'll benefit the organization.
"Anything Tom touches, he's going to be successful," Glazer told TMZ Sports. "Any time you have Tom Brady around, it's going to help. It's not going to hurt. He's a winner."
Glazer also said Brady's work ethic would influence the team to adopt a similar mindset, especially within the quarterback department. The Raiders signed Jimmy Garoppolo in March after letting go of Derek Carr in the offseason.
On Friday, ESPN's Seth Wickersham and Adam Schefter reported that the future NFL Hall of Famer was "in deep discussions to become a limited partner" of the Raiders. Brady's role with the team would be a passive one, though, and he won't have any direct operational authority over business or anything football related.
The two sides are reportedly close to a deal and the announcement could happen very soon. In addition to becoming a partner with the Raiders, Brady also signed a 10-year, $375 million deal to become a TV analyst for FOX. Glazer claimed the superstar QB wouldn't have a problem balancing the two jobs.
"If he broadcasts with us, he'll be terrific at that too because he's just going to outwork people," Glazer told TMZ Sports.