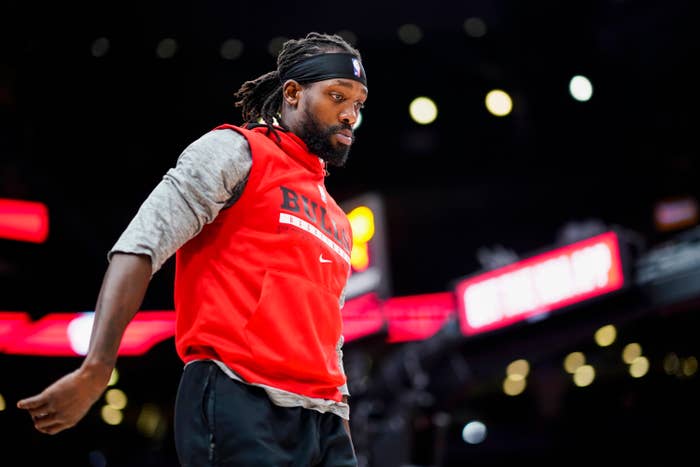 After the Chicago Bulls walked away from their first play-in tournament game with a narrow 109-105 victory over the Toronto Raptors, guard Patrick Beverley had some nasty words to say about the Canadian team.
When General Manager Bobby Webster walked into the Raptors locker room, Beverley ran past him and exclaimed "I knew they were f***ing trash," according to Yahoo podcaster Mike Roach.
The Raptors blew a 19-point lead late into the game. Meanwhile, the Bulls still have a difficult road ahead. On Friday, the Bulls will have to beat the Miami Heat in order to get a chance to beat the top-seeded Milwaukee Bucks.
Beverley, who played against the Heat three times this season—though two of them came when he was a Laker—averaged 9 points, 3.7 rebounds, 3.7 assists, and 41.7 per cent shooting. 
Though the regular season is an entirely different beast from the playoffs (or play-in), the Bulls did win each of their three matchups against the Heat, shooting over 50 per cent from the field and over 40 per cent from beyond the arc.
It was a tough night all around for the Raptors, who had to also deal with DeMar Derozan's daughter Diar yelling at them every time they hit the free throw line.