10 WWE Rumors Leading Up to the Royal Rumble
From NXT wrestlers to Kane and Killer Kross appearances, here are the biggest 2020 WWE Royal Rumble rumors circulating online.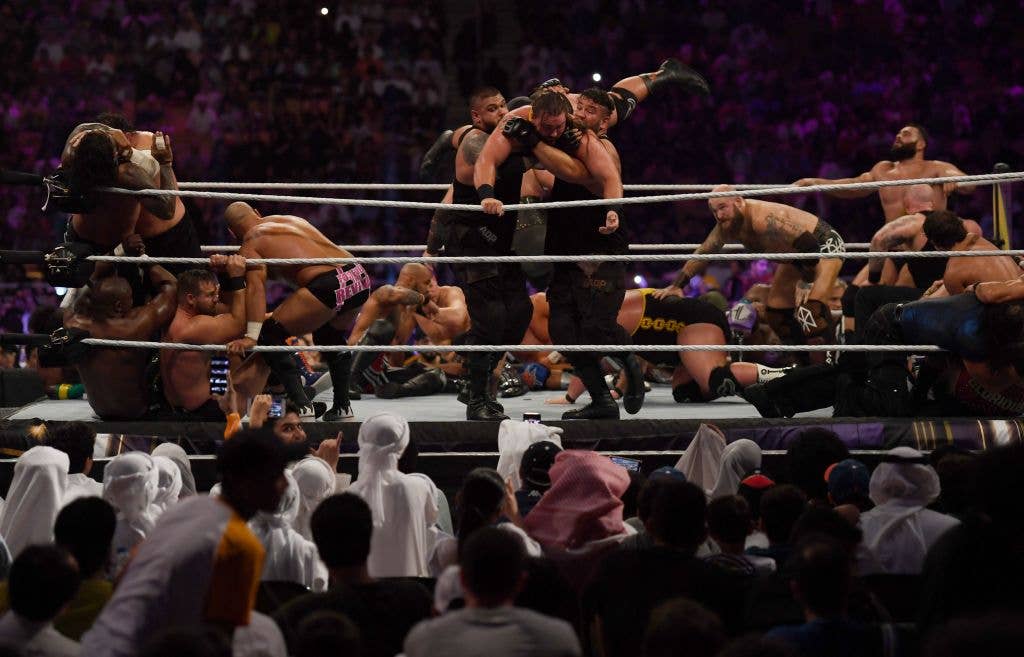 Getty
Saudi fans attend the World Wrestling Entertainment (WWE) Super Showdown event in the desert kingdom's Red Sea port city of Jeddah late on January 7, 2019. (Photo by Amer HILABI / AFP) (Photo credit should read AMER HILABI/AFP via Getty Images)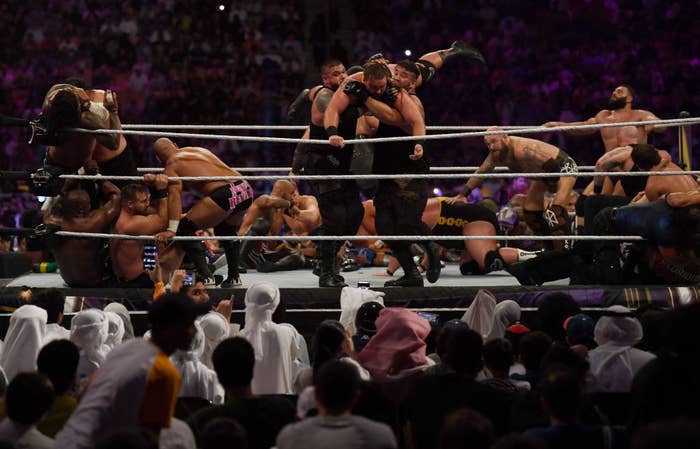 The Royal Rumble is a plentiful source of grist for the WWE gossip mill. The number of participants for the main event—30 in all—lends itself to chaos. Even in the predetermined world of professional wrestling, the Rumble still creates the illusion of spontaneity—that literally anyone, with the right amount of luck, can win the event and go on to compete in the main event at WrestleMania. 
The Royal Rumble, by its very design, lends itself to surprise entrants: current roster members who recovered from injuries ahead of schedule, aged veterans who get a nostalgia pop from the crowd, or total left-field surprises, who no one knew was even signed to WWE until they appeared on the ramp. And now that there are two Royal Rumbles—a men's rumble and a women's rumble (now in its third year)—WWE fans get a double dose of this yearly, high-stakes event.
Here are all the rumors that currently circulating online. The 2020 WWE Royal Rumble will take place on Sunday, January 26 at 6 p.m. EST on the WWE Network.
As of January 21, WWE has only announced men and women from Raw and Smackdown for their respective Rumbles; the company has yet to announce any NXT wrestlers who will be participating But according to the Wrestling Observer newsletter (h/t Cageside Seats), NXT has definitely been a part of the Rumble backstage discussion as of a couple months ago.
In fact, it wouldn't be a surprise if an NXT superstar won the men's match, the women's match, or both. NXT dominated the headlines at the most recent Survivor Series. A victory for the up-and-comers would continue the existing narrative.
Do We Know the Main Event in Saudi Arabia?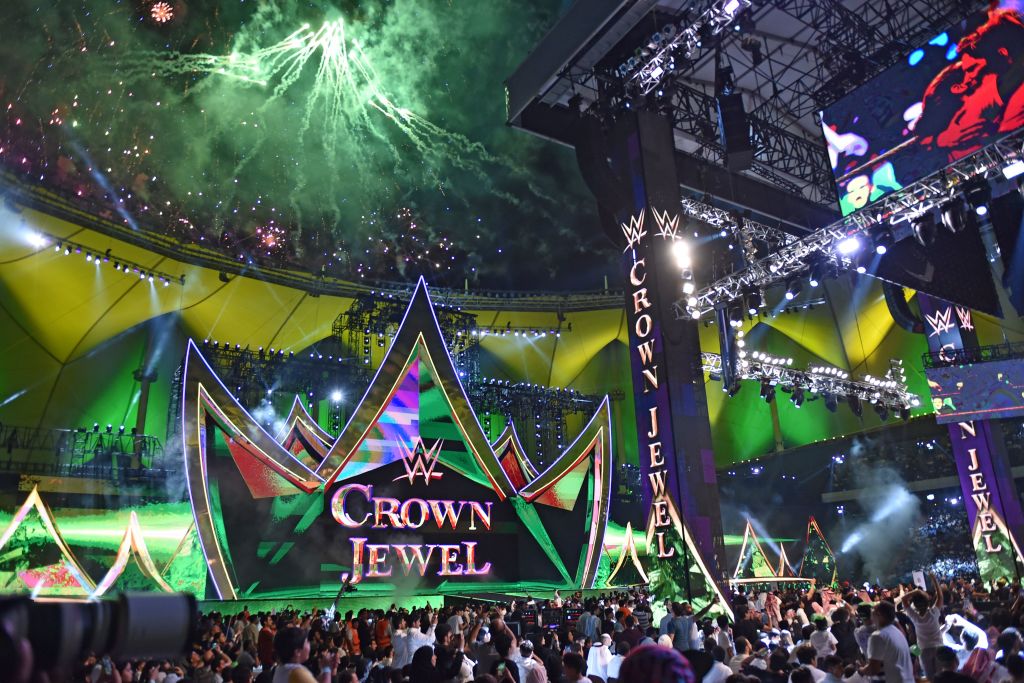 The eagle-eyed fans at Rajah noted that WWE tag team The Revival retained the same lawyers as AEW executive vice president Cody Rhodes to register their new trademark requests: "FTR" and "Forever The Revival." It seems that The Revival is planning for life after WWE; since WWE will not let them use their original name, "FTR" and "Forever The Revival" would be the next best thing.
Possible Return of Edge?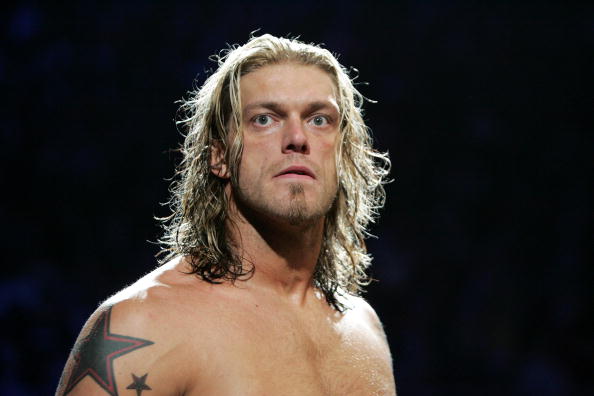 According to wrestling journalist Dave Meltzer (h/t Cageside Seats), Shayna Baszler is one of the leading favorites to win the Royal Rumble. This matches with the current Vegas odds, which place Baszler as a heavy favorite going into Sunday. More on that later.
Kane in the Rumble?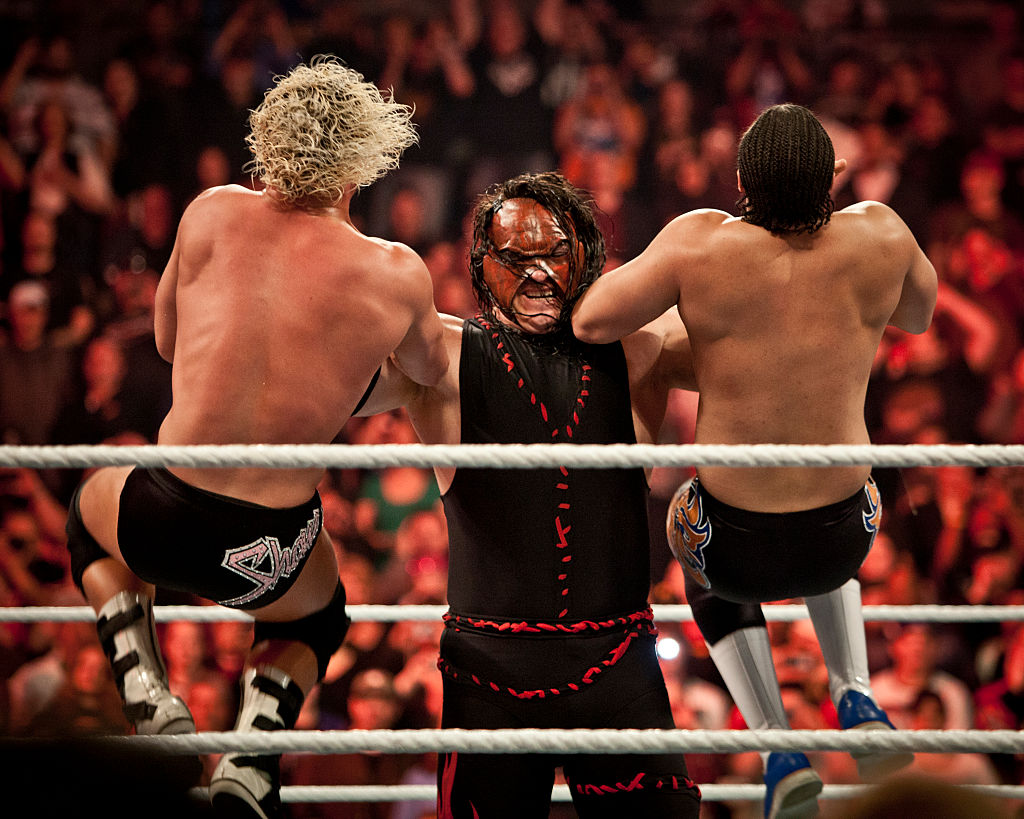 Meltzer also raised the possibility (h/t Wrestling Inc) that Nia Jax's timetable could also match up with a  Royal Rumble return. The women's division could use an intimidating monster; Jax has been out ever since having double knee surgery in April 2019.
Top indie wrestling prospect Killer Kross, who has worked with Lucha Underground, MLW, and Impact, is no longer under contract and may have signed a contract with WWE. There are reports that Killer Kross has cleared his schedule for WrestleMania weekend, which means he might be making a surprise appearance at the Showcase of the Immortals.
When Ethan Carter III, better known as EC3, first debuted in WWE, many observers expected the young prospect to shoot to the top of the main roster card. But his hype died down as quickly as it started; Vince McMahon lost faith in his potential after he failed to garner heel heat against Dean Ambrose. Since then, EC3 hasn't been seen in action since October.
According to Fightful Select (h/t Ringside News), EC3 is currently nursing a concussion that's been taking awhile to heal. Hopefully when he does come back, he's have something to do that lives up to his initial promise.
Future Mania and Rumble Venues