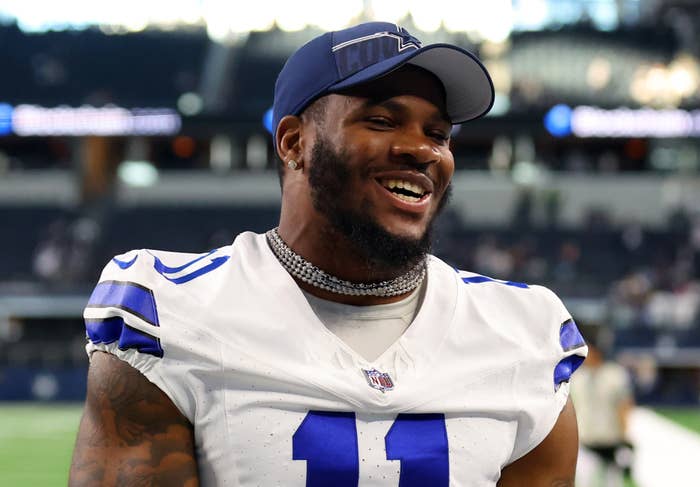 When debating the most dominant and feared defensive players in the NFL, Dallas Cowboys third-year superstar Micah Pasons name has to be mentioned. In his first two years in the NFL, he has already been named an All-Pro twice, as well as making the Pro Bowl each year. But he doesn't want to just be mentioned amongst the best defensive players in the NFL, he wants to be recognized as the best player regardless of position.
"I want to do what Patrick Mahomes did, MVP, Super Bowl, Super Bowl MVP," Parsons says. "I want to lead my team the best way I can to help them to the Super Bowl and be the best player in the NFL. I don't want to set limitations on myself."
The goals are lofty, but if his first two years are any indicator, they might not be impossible for Parsons to reach.
He sat down with Complex to discuss his personal goals, his friendly competition with Tyreek Hill, the Cowboys Super Bowl aspirations and much more.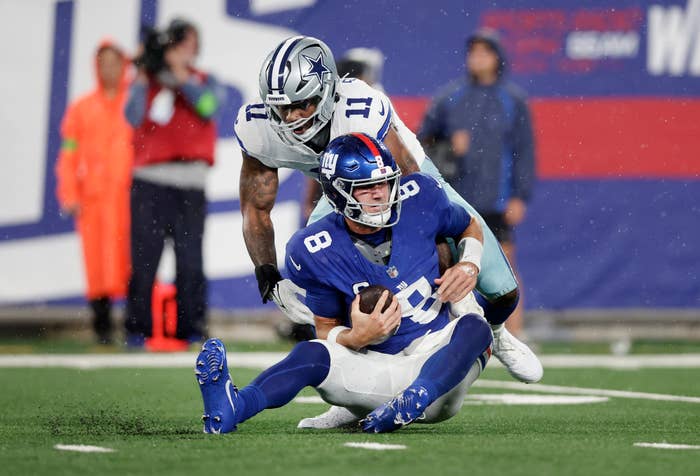 Can you explain this new partnership with Dave & Busters and the Dallas Cowboys?
Dave & Busters has hooked up with the Cowboys to become the first ever official watch location of the Dallas Cowboys. And so far, the relationship has been extraordinary and Dave & Busters knows just how much we want to upgrade the viewing experience for the fans. It's all about them at the end of the day.
Is that where you prefer to watch a big game?
If I was somewhere away from Dallas it would be the best place to go. But while I'm at home, I would rather be at home. I feel like too many people around me would ruin it for me. I feel like people would bother me and ruin my experience.
Speaking of your family, how is it with them being Cowboys fans?
My whole family is Cowboys fans. It was an easy transition from Pennsylvania to Texas, half of my family moved down here to Texas. I can't even get rid of them. I love having them down here.
You've been an All-Pro level player each of your first two years into your career. What is your mindset this season to even surpass what it is you have done already?
For me it's all about being the best player in the league. I want to do what Patrick Mahomes did, MVP, Super Bowl, Super Bowl MVP. I want to lead my team the best way I can to help them to the Super Bowl and be the best player in the NFL. I don't want to set limitations on myself, that's where I want to be, be the best in the business. I'm striving to be the best and that's where my mindset is and where I want to make that jump in year three.
The Cowboys have been one of the elite teams in the NFC each of the past two years but have fallen short in the divisional round. What do you think is the next step the team needs to take to get over the hump to a NFC Championship Game, and even the Super Bowl?
It's going to come down to commitment, discipline and hard work. Nothing in life is easy, and like my man Denzel [Washington] said, without commitment you'll never start and without consistency you'll never finish. Taking care of our bodies, taking care of our mental and just playing really good football. We have a chance to do that, and it will be really amazing when we do.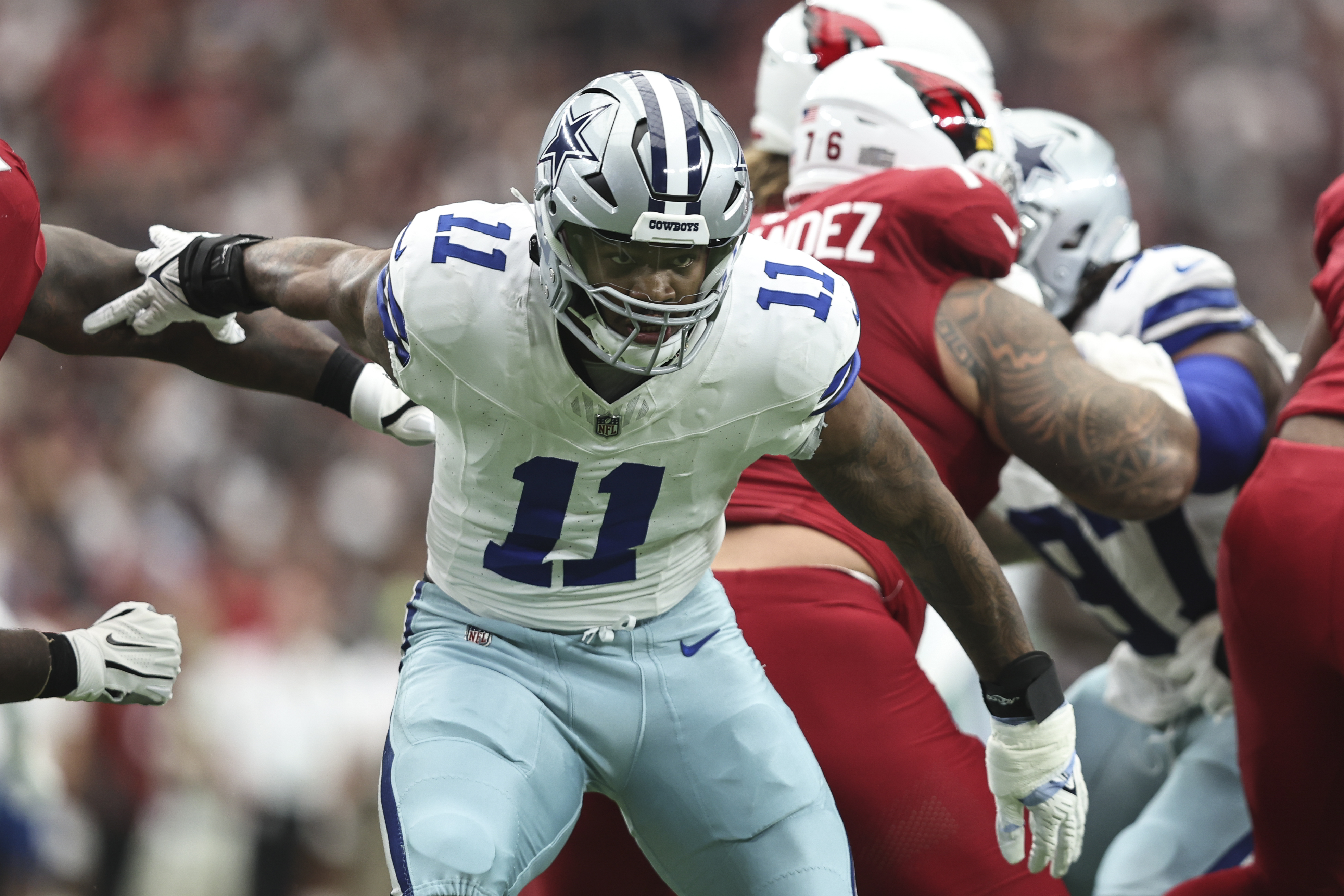 You are part of this young nucleus with the Cowboys along with Trevon Diggs, CeeDee Lamb, Tony Pollard. What is it that you all are bringing to the franchise that is helping push the culture forward so that you can eventually get to the mountaintop?
We are bringing excitement, we are bringing energy. We are bringing energy that has been missing for a while, energy that is contagious. Helping to build each other up, not feeling like it's just our team and that everybody is in this together. There are no weak links, we are putting everybody on the same pedestal. There is no complacency and that's the standard. There is no dropoff in expectations.
You are beginning to make your way over into the media space. What was it that made you want to step into podcasting while you are so early into your career?
At the end of the day, football is just part of me, it's my love, my passion and my drive. But I understand at the end of the day, this game will stop for me and there will be another Micah, another person in a No. 11 Dallas Cowboys jersey. So for me, I had to figure out what's going to carry me far more than the game and my mindset isn't always about how I am living right now but where am I going to be in 15 years, 20 years? Am I going to be better than the man I am today? And that's just what I strive for.
What is it you are trying to accomplish as a current player in the media landscape that can be different than something else has already brought to the space?
For me, I think that I am bringing a real knowledge and understanding of the game. It's easy for people to just put people down, but they don't want to face the reality of things. So my perspective is showing the real insight into the game. The game that I love and put so much into. The media only wants to portray failures and when you are on top. I want to show the full picture.
You and Tyreek Hill have had an ongoing back-and-forth recently, can you explain where this friendly rivalry started and what it has been like?
He has been mad since my first Pro Bowl when I beat him in the race. He's been distraught and messed up since then, and then I beat him in Madden at last year's Pro Bowl. I'm just dominating him in everything where he is trying to face me. So now that he has Tua and all this going on, he wants to come for the lion, and that's me baby. He's a cheetah, and he's a cheetah for a reason but there is only one king of the beast and that's me. He wants to come down and mess with the lion a little bit, I just hope I don't bite him. But he's my dog, it's always fun, we talk here and there and it's all love. We are just competitors, whether it's offense or defense. He recognizes me and how well I play and we all recognize him, so it's just a little fun. Getting the fans excited for the Christmas matchup.
Can you list off the players that you currently think are the five best players in the league? And not including yourself.
At number one, you can't take away Aaron Donald and what he has done. Then Patrick Mahomes, that guy is unbelievable. Myles Garrett as well. A guy like Tyreek Hill is in the top five in our league. And I want to say Justin Jefferson. What he has been doing so far and how he has taken over the league is truly unbelievable. What he has done at the receiver position his first three years and how he has come into this year. Even though his team record isn't where he would want it to be, he still has been dominant in those games.