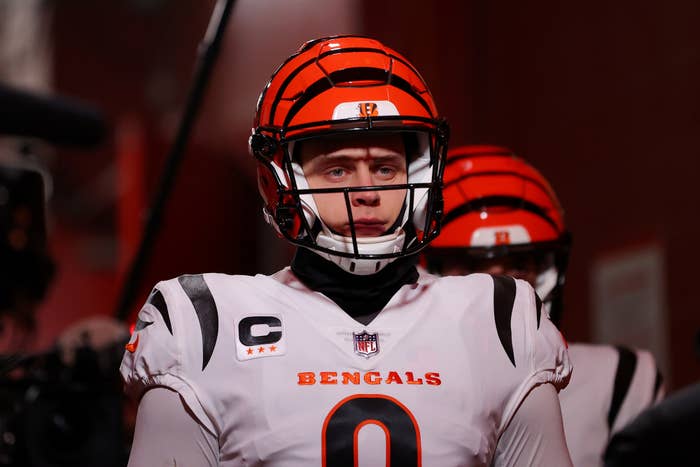 Since entering the NFL in 2020, Joe Burrow has had an immediate impact on the Cincinnati Bengals. Within three years of being drafted first overall, he has led the franchise to the Super Bowl and AFC Championship Game in consecutive seasons. Now Burrow is ready to take the next leap, and lead the Bengals to their first Lombardi trophy in frachise history.
"Keep doing exactly what we're doing," Burrow says. "I think we've put a great plan together the last couple of years, now we just have to finish it off."
In order to reach that mountaintop, they will likely have to get through Patrick Mahomes and the Kansas City Chiefs. The Bengals have faced the Chiefs each of the last two postseasons, beating them in the 2022 AFC Championship Game and falling to them in the same round in 2023. While there has been some back-and-forth chirping between Ja'Marr Chase, Mahomes and Travis Kelce this offseason, Burrow has a simple response to the trash talk.
"The best thing about that is it's all settled on the field," Burrow says. "So we'll see them in December."
Burrow sat down with Complex to discuss the brewing rivlary with the Chiefs, his dynamic partnership with Chase on the field, the Bengals Super Bowl aspirations, joining BODYARMOR, and more.
This interview has been condensed and edited for clarity.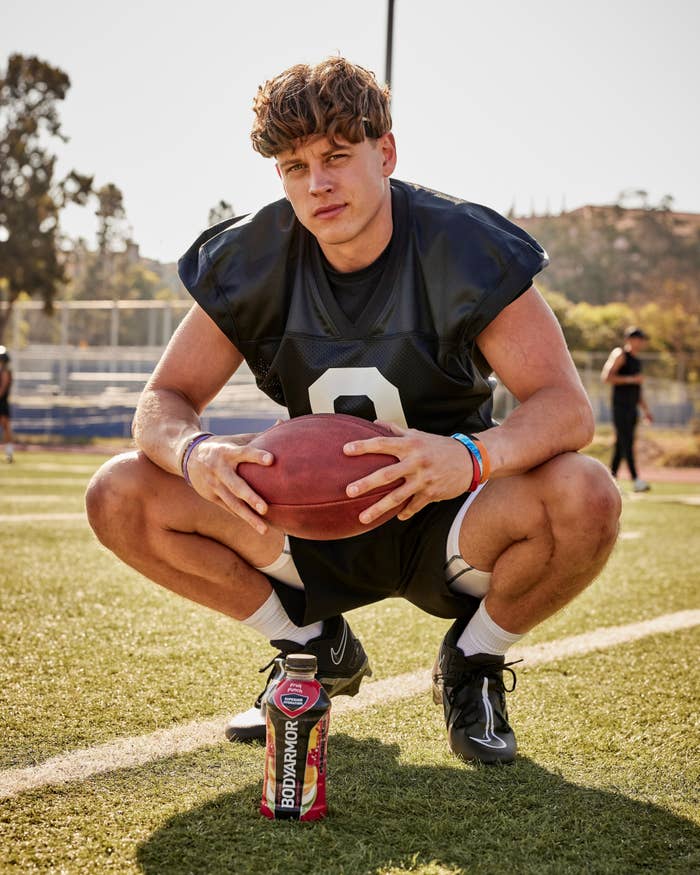 You're the latest BODYARMOR athlete, joining a long list of popular and influential athletes currently under the umbrella. Did that play a part in you partnering with the brand?
Yeah, I think that played a part in it. Especially when somebody like Kobe [Bryant] was involved at the beginning, somebody that I grew up watching and, and idolizing. So, you know, that was definitely something that pulled me in this direction.
In the last four years, you really haven't lost too much outside of your rookie year in the NFL. National title at LSU, Super Bowl appearance and this previous season, an AFC Championship Game appearance. What do you think the Bengals need to do this season to get over the hump and actually win the Super Bowl?
Nothing too different. Keep doing exactly what we're doing. I think we've put a great plan together the last couple of years, now we just have to finish it off. We have essentially the same team with, you know, a couple lost pieces, but we also added a couple pieces that I think will help us. So just continuing to grind every day and get better and better. It sounds cliche, but that's really how you do it. You can't focus too much on the future. You just have to focus on perfecting every day and perfecting your craft every day. Whatever you're working on, just give it your all and you know, the rest usually takes care of itself.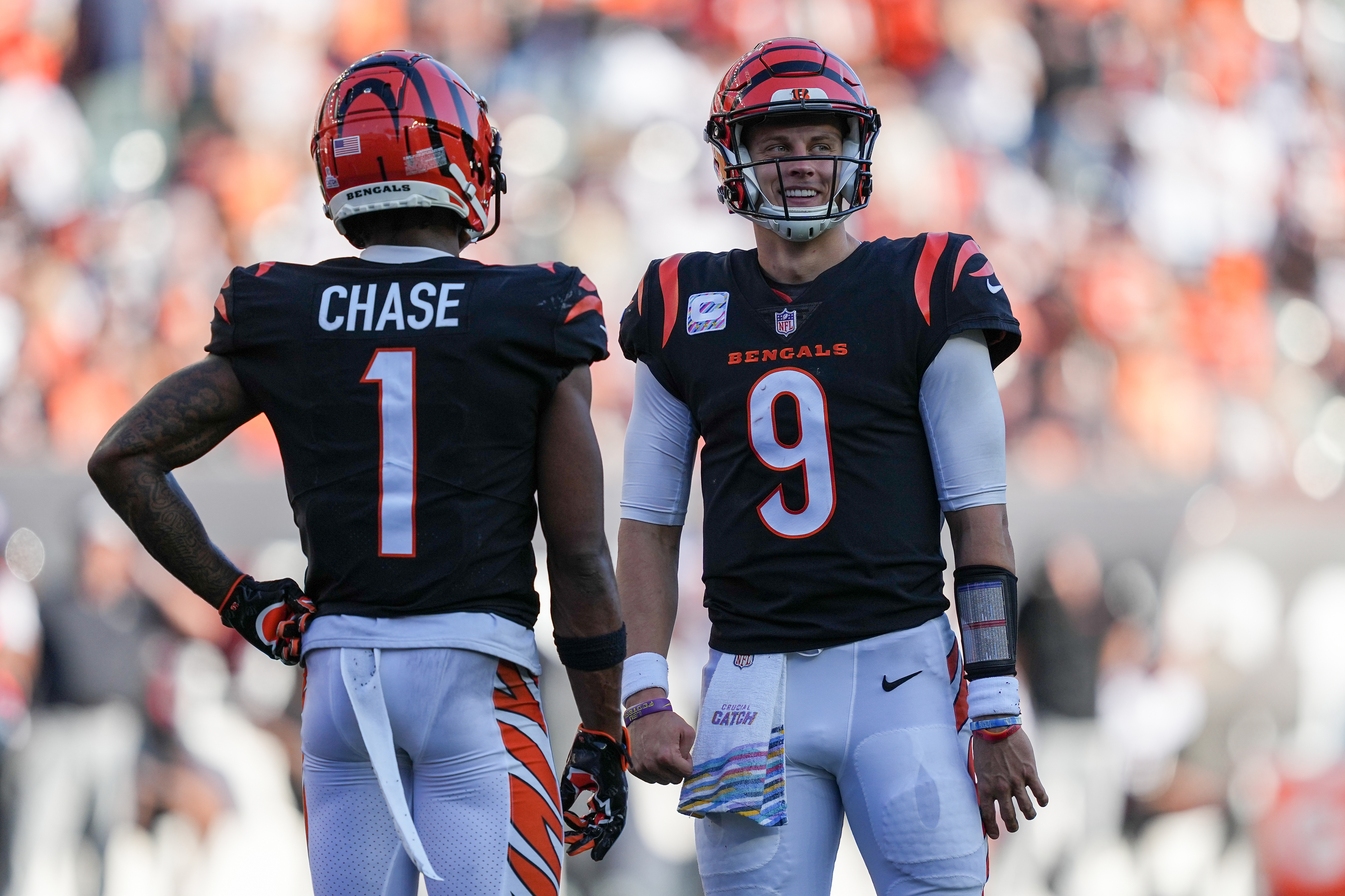 A big part of the success of the Bengals the past two seasons has been the connection between yourself and Ja'Marr Chase. You two seemingly had instant chemistry the moment you stepped on the field at LSU and it carried over to the NFL. What is it about him that makes him special, and makes you two special as a tandem?
Well, I think part of establishing that connection on the field first is establishing that connection off the field and we're really good friends. We have a strong bond off the field and that translates onto the field. I think everybody can see that. And you're not going to be a great team if your best players aren't close, trust each other and work really hard. And I think as a team, all of our guys that are in that position have those traits.
Your team is pretty young at important spots, and the key pieces on the team were players that played in the 2022 Super Bowl. Do you think the fact you all are close in age plays a role in how close you all are off the field and translates to the success on the field?
Yeah, I would say that's a fair statement. I think also our guys understand how critical it is that you build that bond off the field. Not just quarterback and receiver, but we have our defensive guys hanging out with offensive guys and vice versa. And I think it's kind of rare. So we work really hard to establish that trust and that bond because our guys know how critical that is to winning every day.
It's clear Ja'Marr has trust and belief in you. He recently called you the best player in the NFL, which led to Patrick Mahomes responding at the Chiefs ring ceremony, and Travis Kelce responding as well. Did you pay any mind to that, and if so what was your reaction?
The best thing about that is it's all settled on the field. So we'll see them in December.
The 2019-2020 LSU football team was one of the most explosive teams in college football history and has produced three players that instantly came into the NFL and dominated with yourself, Chase and Justin Jefferson. What was it about LSU that prepared you guys to be dominant at this level, and were you surprised at the instant success?
No, I wasn't surprised at all. I knew what I saw every day in practice. You know, we went up against the best every day. We had draft picks all over that defense and all over that offense. So when you're going up against the best every day, you're going to get that much better. And that's what it's all about, competing every day to try to be your best.
Last summer Justin Jefferson said that team was the best ever in college football. You spoke on the talent you saw everyday in practice. Was that unlike any football environment you have ever been a part of?
Yeah, you know, that team was exciting to be a part of. And you kind of brought it up earlier about how our team now is young and has grown together the last couple years. We were kind of the same way at LSU. When I transferred there my junior year, we were a really young team. A lot of those guys that you're talking about were freshmen or red shirt freshmen. And I hadn't played at all yet. So we were kind of able to grow and build together as football players. As we were growing and building on the field, we were growing and building off the field as well. And that's kind of when I realized how important all that stuff was.
You were present at Michael Rubin's all white fourth of July party. What is it like being there, with all of the different celebrities and high-profile public figures? Is it in a weird way, a place where you all actually get to just be normal for a few hours and relaxed? You don't have to worry about somebody rushing to get your autograph or wanting to take a picture?
Yeah, it's just like you said, it's a comfortable space. It's a lot of good people that just want to have a good time.