Jaxson Hayes Apologizes After Profanity-Laced Video Over Rising Stars Roster Snub
The New Orleans Pelicans rookie apologized after saying the "NBA can really suck my d*** for all I care."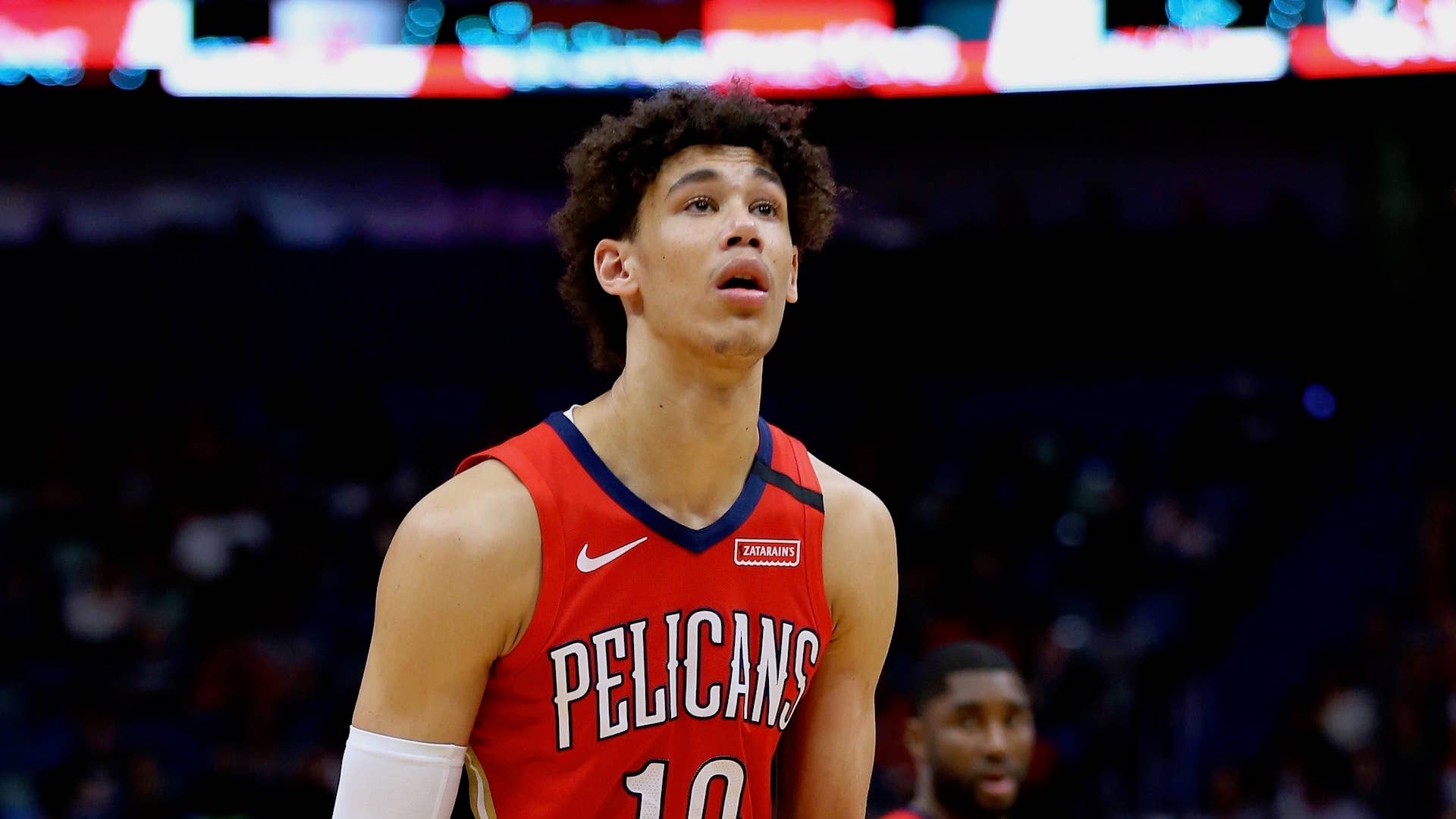 Getty
Image via Getty/Jonathan Bachman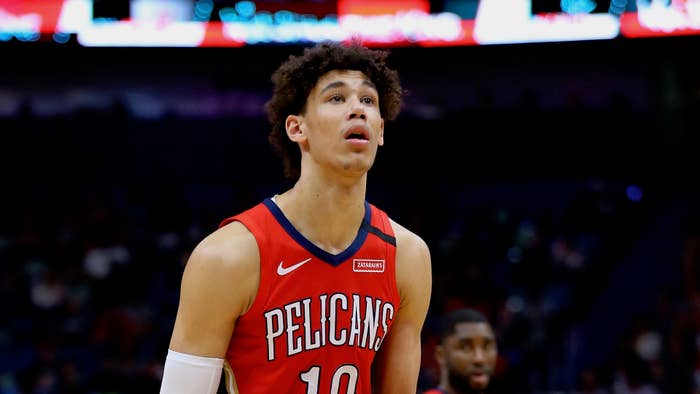 Jaxson Hayes apologized for posting a profanity-laced video in which he called out the NBA over his 2020 Rising Stars snub.
"I want to apologize for my actions today. I used extremely poor judgment and inexcusable language in a moment of frustration. In no way does what I said represent who I am," he wrote in a statement on Instagram.
"I'm sorry to everyone I let down - the fans, my family and friends, Mrs. Benson and the Pelicans organization, my coaches and teammates, and the NBA," he continued. "I promise to learn and grow from this mistake."
Hours after this year's roster was announced, the 19-year-old Pelicans rookie addressed his absence from the team, suggesting politics played a bigger role than actual performance.
"It is what it is. The NBA's a bunch of bullshit," he said in the video. "The NBA can really suck my dick, for all I care. I hope you see this video, by the way, and fine me ... But yeah, man, shit's just crazy just to me. I work in a fuckin' political league that's all about politics. It is what it is."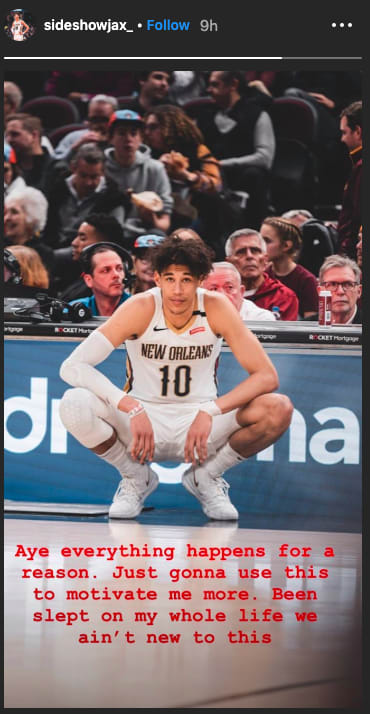 Hayes' tone had dramatically changed from earlier in the day, when he insisted he would use the snub as motivation.
Hayes, who was the eighth overall pick in last year's draft, has averaged 8.5 points, 4.5 rebounds, 1.1 blocks, and 1.0 assist per game, while shooting at 66.2 percent from the field this season. Though some fans co-signed Hayes' comments, arguing he had deserved a spot in the year's challenge, others wondered why he was getting so worked up over an event like Rising Stars.
Check out some of the reactions below.
This year's Rising Stars roster consists of 20 first- and second-year players selected by NBA assistant coaches. One team will be made up of NBA athletes from the U.S., and the other of NBA athletes from around the world. Hayes' teammate Zion Williamson will lead the former and Dallas Mavericks' Luka Dončić will lead the latter.
Rising Stars will air live at 9 p.m. ET, Feb. 14 on TNT.