The Eight Most Impressive Stars at the 2022 World Cup
From the stars names like Mbappé to the less-heralded names like Yunus Musah, we selected the seven most impressive stars at the 2022 World Cup in Qatar.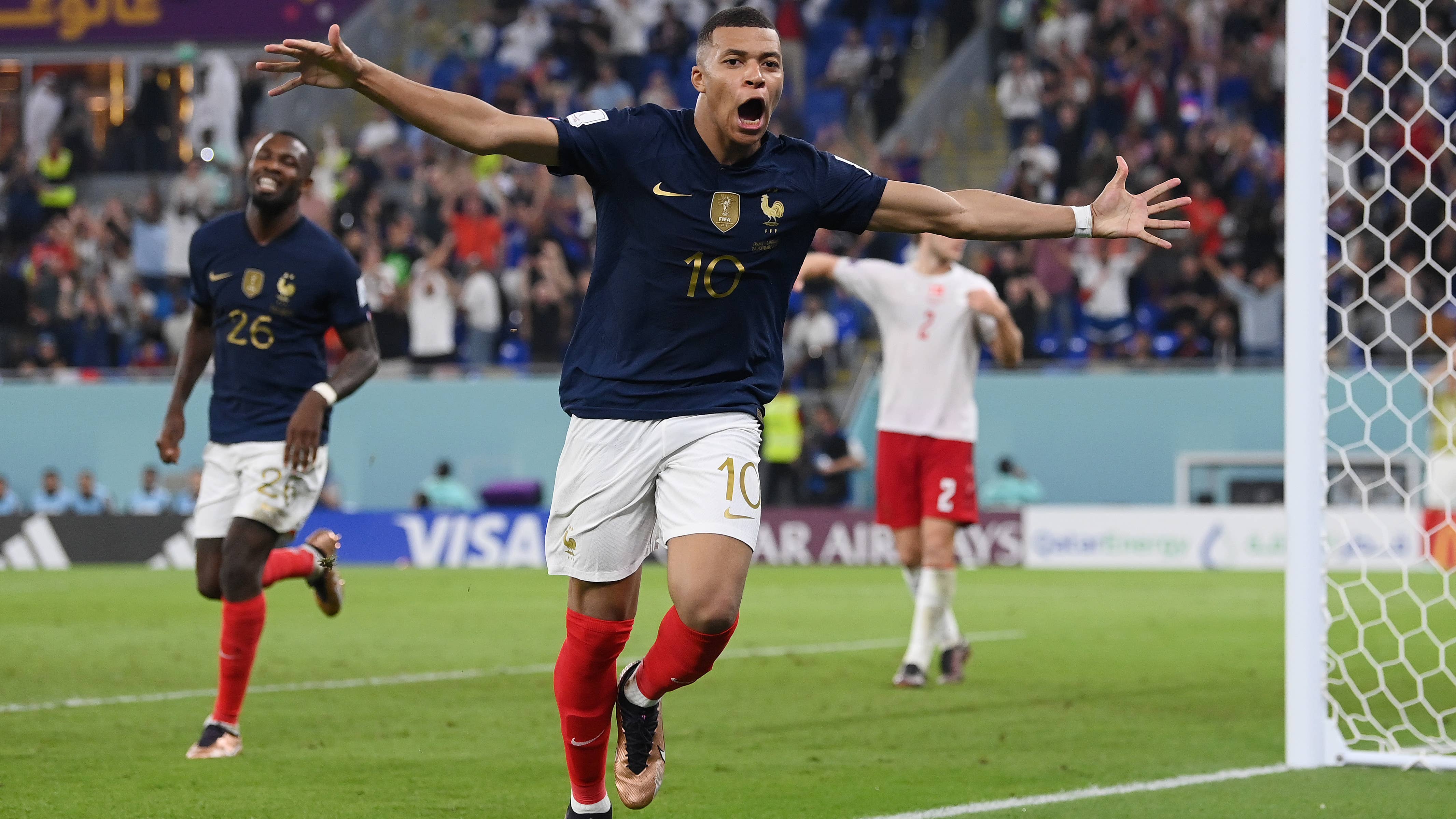 Getty
Image via Getty/Stu Forester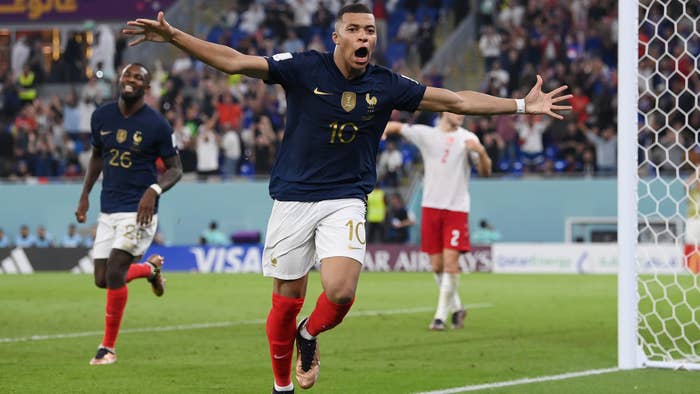 We're on to the quarterfinals with some thrilling matchups between both teams and players. Before the most prestigious tournament in all of sports kicks off again for a few more rounds & before we crown a champion, we decided to identify and analyze seven most impressive stars. at the 2022 FIFA World Cup. 
From the stars names like Mbappé to the less-heralded names like Yunus Musah, the World Cup has been nothing short of entertaining from a team and individual aspect. With the unfamiliar circumstances of this World Cup, there was initial doubt that this tournament can mimic ones of the past. That doubt has been removed as this has been one of the best World Cup tournaments in history and it may only get better.
With all that being said, here are eight of the most impressive stars from the 2022 World Cup. 
Kylian Mbappé — France
Who else but Mbappé? France lost Benz but with their bevy of talent and Kylian leading the way, was it ever a doubt they'd perform this World Cup? He's putting in some massively impressive performance and claiming the mantle back as the best player in the world. The hype has surrounded Erling Haaland with a strong start to the season with Man City, however this WC has clearly reminded us who he is. Kylian Mbappé might get his second World Cup in as many tries.
Jude Bellingham — England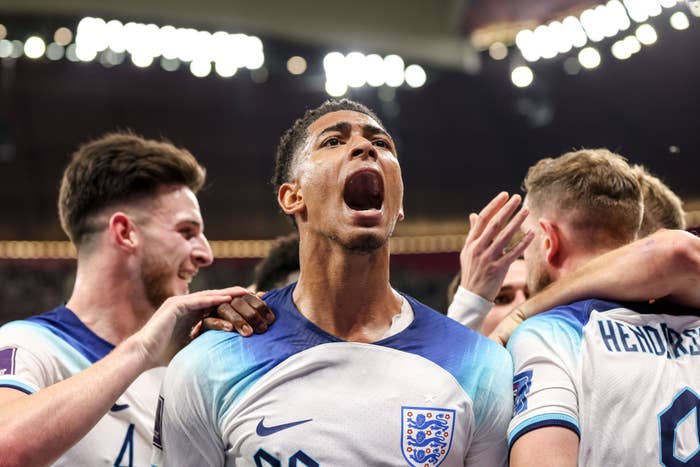 Long considered one of the hidden gems for England's stacked squad, top flight teams like Real Madrid and Liverpool are already plotting for his signature. He's shined at BVB, developing at an exponential rate for Dortmund yet it's the 2022 FIFA World Cup where Jude is putting a world class stamp on his profile. He'll continue to feature for England, a key cog in their pursuit of their second WC title ever. Expect him to make noise and raise his price tag with his play.
Cody Gakpo — Netherlands
If you didn't know Cody Gakpo, you sure should know by now. He scored in all three group games and was critical for the Dutch side that took care of business against the USMNT. Gakpo is clinical in front of goal and has the likes of Man Utd amongst many others ready to scoop him up. He will be critical for their sustained success through the final rounds of the tournament, especially for their next matchup against Argentina. This striker has got the goods.
Enzo Fernandez — Argentina
Argentina's 20-year old midfielder continues to break out on the international stage this World Cup. Suiting up for River Plate in Argentina and Benfica in Portugal on a club level, he's dazzled with his IQ, passing ability and some signature highlight reel moments. He's currently fulfilling his dream of playing with Messi and is an important part of their success in Qatar. As he continues to shine for both club and country, Enzo will be heavily sought after this summer.
Gonçalo Ramos — Portugal
Known as Cristiano's replacement after CR7 was benched against Switzerland, he did not disappoint. Ramos scored this 2022 FIFA World Cup's only hat trick thus far and he did it in impressive fashion. Pure class. While they did trounce the Swiss 6-1 in that matchup, it shouldn't take away from his ability to not only score but replace one of the greatest footballers of all time in Portugal's starting XI. They looked incredible with him on the pitch and he should continue to relish this opportunity as Cristiano might feature off the bench moving forward. 
Achraf Hakimi — Morocco
Who else converts a penalty from the spot with a nasty panenka to send Spain home? Achraf Hakimi does. It was audacious and just as stunning as sending the power house Spaniards home early, however this kid is built for the moment. He's a right back for PSG and Morocco with incredible pace, defense and technical skill. His ascent in world football is no surprise as he's a Real Madrid product and has played for Inter Milan before his move to Paris but not many have known about his skill. They sure do now. He'll be critical to the Moroccan side's success.
Richarlison — Brazil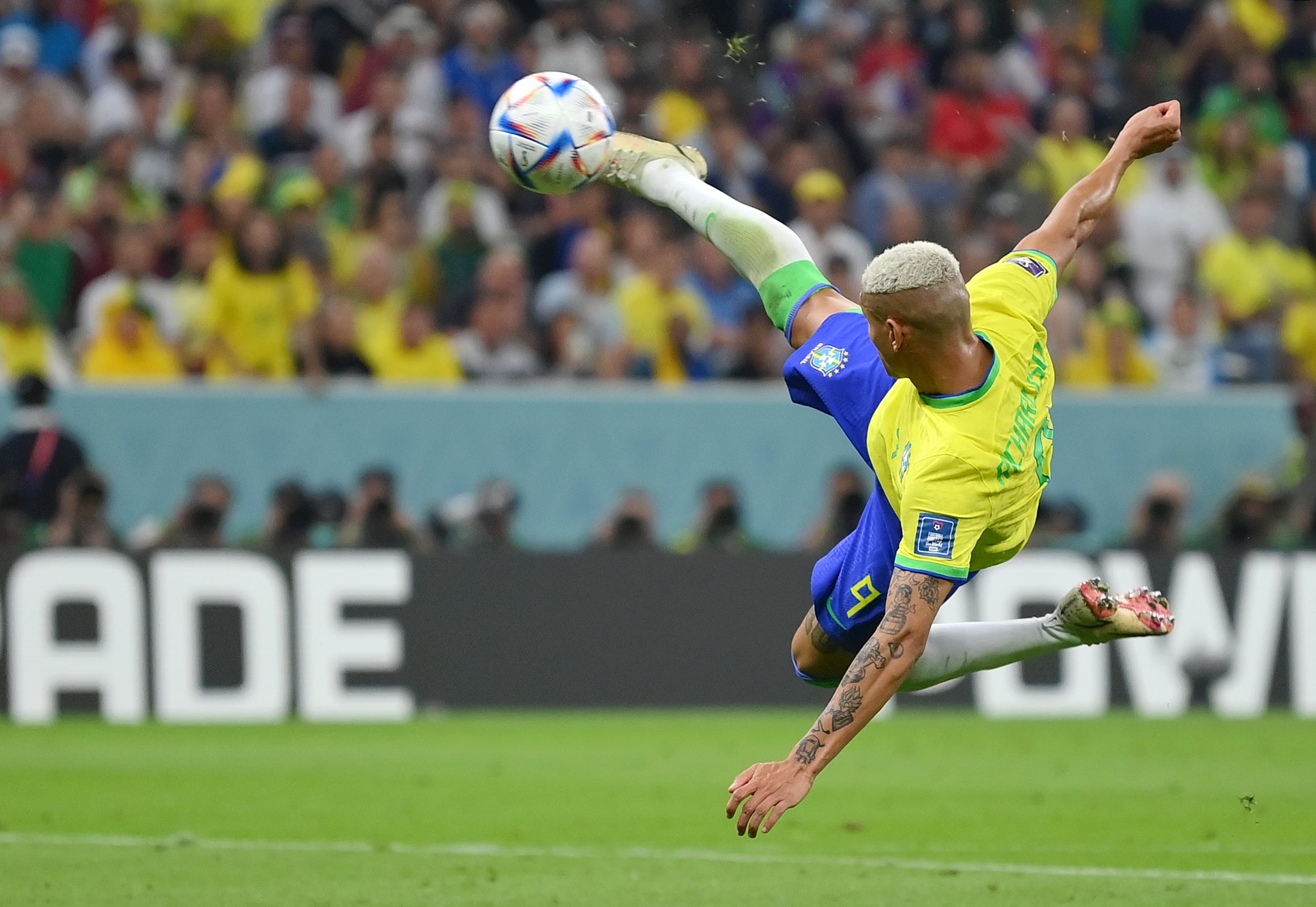 Playing for Everyon and Tottenham on the club level, Richarlison hasn't truly broken out yet however his performances in Qatar are putting others on notice. He easily has the best goal thus far of the tournament and continues to be impactful for an extremely talented Brazilian side as their number 9. The striker has a passion and flare that is infectious to match his talent and dance moves. He's been extremely important for Brazil during this 2022 World Cup.
Yunus Musah — United States
The USMNT was eliminated by the Netherlands in the Round of 16 just last week, but there is certainly an impressive group of players that shined during their four games in Qatar. We could harp on Pulisic and Tyler Adams, but most had an idea who they were. However 20-year old Yunus Musah wasn't a heralded name coming in and now he has some Premier League clubs seeking his services. Musah was a very important part to the American sides performances during the 2022 FIFA World Cup bossing the midfield. Gaining some European experience at a top club over the next four years will only further his development. He's a solid foundation piece.