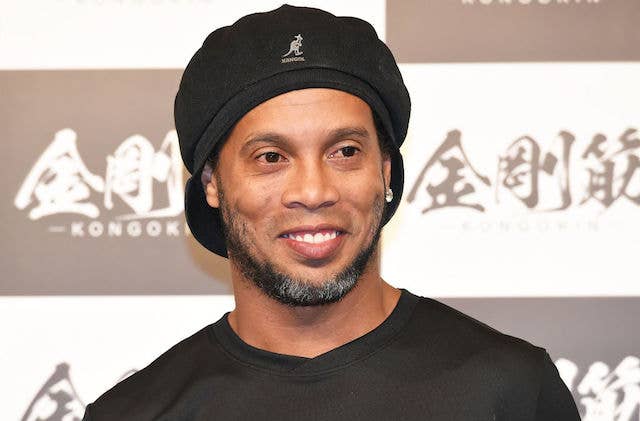 Former soccer star Ronaldinho plans to marry two women in a private ceremony in August, according to the New York Daily News. Local media outlets suggest that Ronaldinho met his first girlfriend Priscilla Coehlo between 2012 and 2014 when he was playing for the Brazilian soccer club Atletico Mineiro. In 2016, Beatriz Souza came into his life, and he started dating her as well.
The trio have been living together since December in his Rio de Janeiro home, which is also where they plan to hold their small ceremony.
Despite the fact that polygamy is illegal in Brazil, and anyone who violates that law could receive up to six years in prison, Ronaldinho has found a loophole which stipulates that a notary in his home country can authorize civil unions among three parties. Brazilian lawyer Michelle Viana told the New York Daily News that Ronaldinho will likely draw up a private contract that lays the groundwork for their union, and details what would happen if their relationship were to fall apart. Even if their union is authorized by a notary, there are certain aspects of their union that will not be honored by Brazil's justice system in comparison to those involved in a traditional marriage. 
Even though Ronaldinho has known Coehlo for a longer period, The Sunreports that he tries to keep them on equal footing, giving them an "allowance" of "around £1,500," or over $2,000, to spend as they wish. They even received the same gift from Ronaldinho during a trip abroad together. Everything appears to be going great for these three, but let's check back in a year from now, and see how everything's going.