Patrick Mahomes Explains Why It's a 'Golden Era for the Quarterback Position'
"I think that comes with development, coaching, and evolution of the quarterback position," the QB told Complex.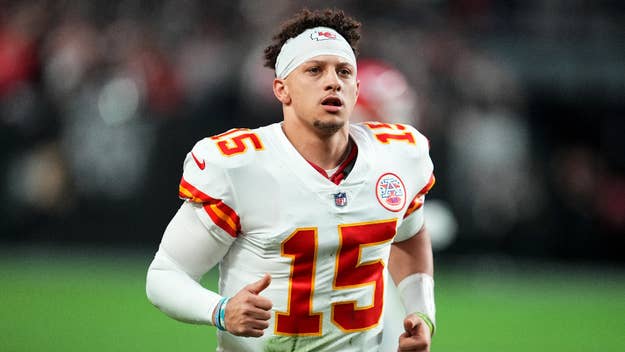 Getty - Chris Unger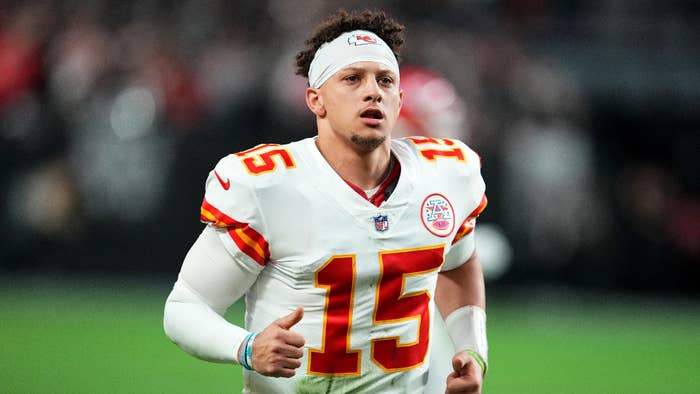 Kansas City Chiefs star quarterback Patrick Mahomes added a second Super Bowl title and MVP award to his resume last season, putting him head and shoulders above a positional group he believes to be in the midst of a golden era.
"I would say maybe top to bottom. You look back and you got like Dan Marino, Joe Montana, Terry Bradshaw, freaking Troy Aikman, [John] Elway. There's been some Hall of Famers that have all played in the same era, but I think top to bottom, it's hard to find a spot on any team, but the quarterback's not a guy that you can see win playoff games. And I think that's made it so special," Mahomes told Complex's Ben Felderstein in an interview.
"I think that comes with development, coaching, and evolution of the quarterback position. So I think it's definitely a golden era for the quarterback position," he continued. "Maybe we don't have those Hall of Fame guys yet at the top, but one through 32, I mean there's quarterbacks that don't even get a chance to start that are great players."
Aside from their own division, which features the likes of Russell Wilson, Jimmy Garoppolo, and up-and-comer Justin Herbert, the Chiefs will face a difficult challenge in their pursuit of back-to-back titles, considering how stacked the quarterback position is in the AFC conference alone.
Josh Allen and Joe Burrow have already developed something of a rivalry with Mahomes and the Chiefs. The New York Jets are suddenly a force to be reckoned with after landing four-time MVP Aaron Rodgers. Speaking of MVPs, you can't forget about Lamar Jackson, who inked a five-year extension with the Baltimore Ravens to become the highest-paid player in the NFL.
If the Chiefs do make it to Super Bowl LVIII next year, Dak Prescott and the Dallas Cowboys—or a rematch against Jalen Hurts and the Philadelphia Eagles—may be what awaits them.