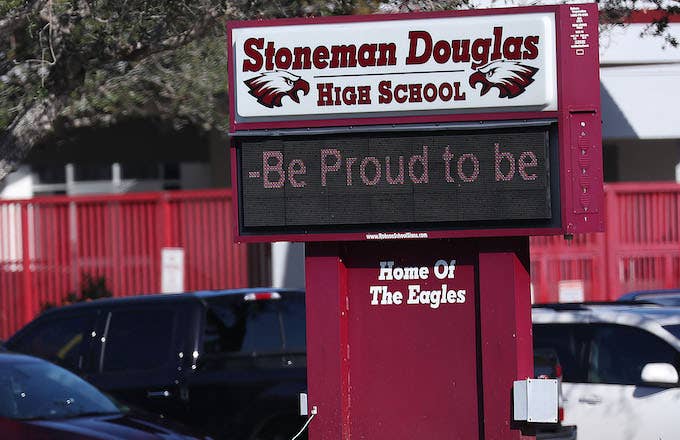 Marjory Stoneman Douglas High School head football coach Willis May is resigning, a little more than a year after 17 people were shot and killed by gunman Nikolas Cruz. May admits that his resignation is due in large part to needing a change for his personal health as he continues to deal with the aftermath of the February 14 shooting. 
May has struggled to come to terms with the loss of his assistant coach Aaron Feis and athletic director and wrestling coach Chris Hixon, both of whom were in close proximity to his office at Marjory Stoneman Douglas. "I walk into my office every day, and Aaron Feis' office is right next to me, Chris Hixon's office is right next to me, and I miss those guys with all my heart every day," May said, per ESPN. "It's sad going to work every day because it hurts so bad to be without them. It's been a year and it hasn't gotten any better, so I need a change for me; I need it for my health."
The sight of Feis's desk and office, which is the exact way he left it prior to his death, is just one the many constant reminders of the tragic events that compelled May to leave. "We've had a lot of friends and a lot of support in the Parkland community, but I just need a change," he said. "I love football and I want it to be fun. I want to go to work every day and be excited, and right now I go to work every day and it's miserable."
May is headed to Fort Myers, Florida for a new high school coaching opportunity.