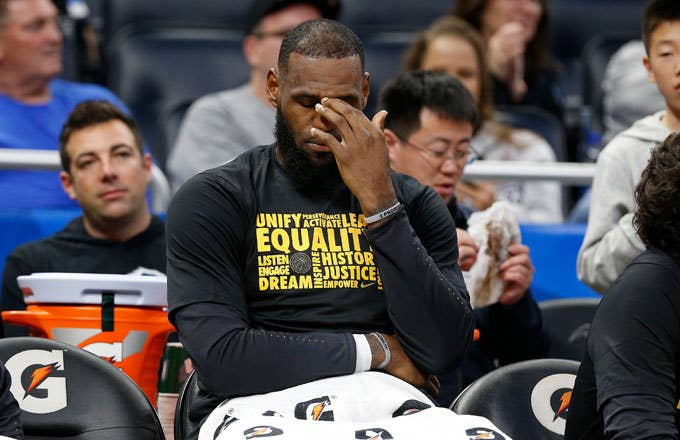 Let's get this out of the way early. Here's how the All-Star rosters for Team LeBron and Team Giannis were filled out.  
Now, let's talk about Team LeBron, which consists of three starters who will be free agents this summer in Kevin Durant, Kyrie Irving, and Kawhi Leonard. James also took Anthony Davis with his first pick among the reserves. You know, the same AD who has spent the last few weeks making a not-so-secret push for a trade to the Los Angeles Lakers.
The move by LeBron to pick Davis first among the reserves was not lost on Antetokounmpo, who made a perfectly timed tampering joke. 
Charles Barkley even got in the action when LeBron and Giannis brought up the idea of making a trade. Chuck suggested that Antetokounmpo trade everyone on his bench for AD. 
When looking at Team LeBron, people couldn't help but notice that there were a number of players that have been linked to being on the Lakers' wish list. 
They say actions speak louder than words, and LeBron is going to show these future Lakers' targets why they should come play with him during the All-Star Game.