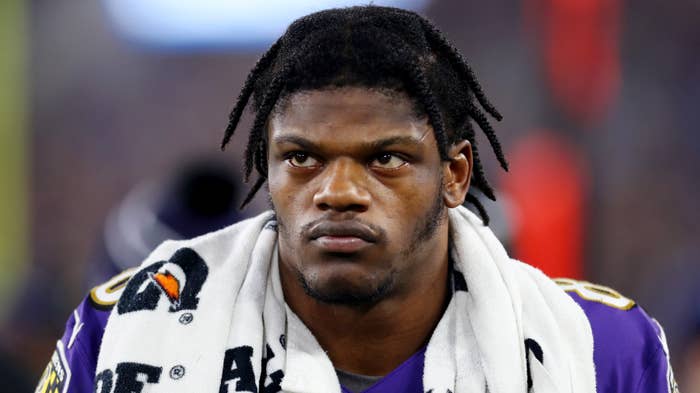 Baltimore Ravens star quarterback Lamar Jackson and former NFL safety Bernard Pollard got into it on Twitter after he became the latest person to question the ability of the 2019 NFL MVP to get it done at the quarterback position. 
It all started when another former safety and ESPN personality Ryan Clark questioned why people try to argue against Jackson being a top 10 quarterback in the league today. 
Pollard conceded that Jackson is a top 10 talent, but not a top 10 quarterback, in his opinion. 
After someone suggested if he had better wide receivers, Jackson would become more of a pocket passer, to which Pollard argued that none of the top-tier receivers in the league want to play with Jackson. 
Jackson commented on Pollard's lone Super Bowl title, claiming he only got it because of his Ravens teammates Ray Lewis and Ed Reed. 
Pollard fired back, telling Jackson to "call me Champ," adding, "Good luck getting one!" Jackson refused his request and admitted that he had to Google him because he was unfamiliar with who he was.
Pollard shared a college football highlight, but Jackson was unimpressed. 
Pollard mentioned he played in Super Bowl XLVII with six broken ribs, to which Jackson reminded him that his Ravens teammate Ray Lewis played through a torn triceps, which he re-tore the night before the Super Bowl.