FINA Votes to Restrict Participation of Trans Women in Elite Swimming Competitions
Swimming's world governing body FINA voted to restrict trans women from competing in elite women's competitions and create an "open" category down the road.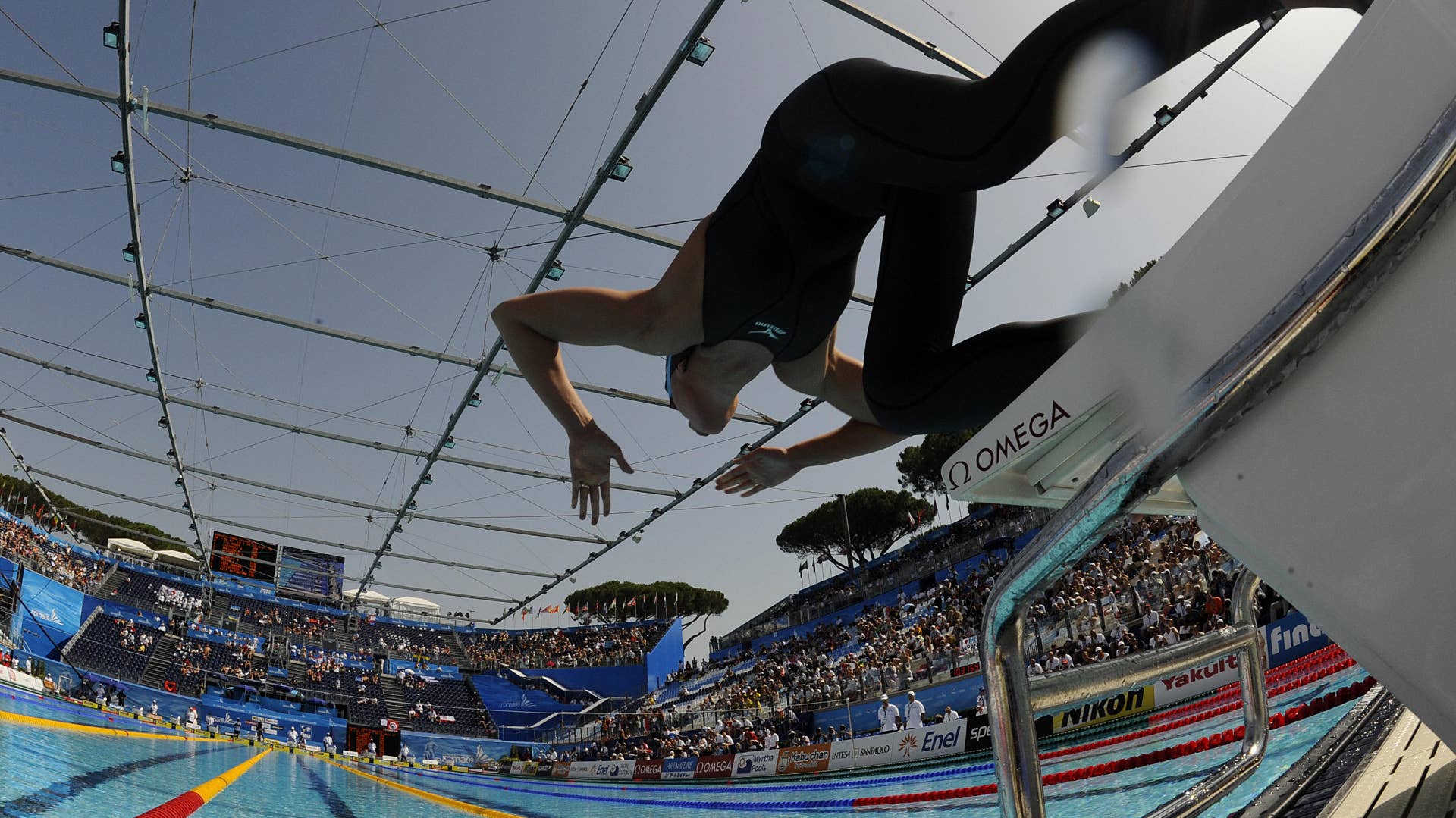 Getty
Italy's Federica Pellegrini competes during the women's 200m freestyle qualifications on July 28, 2009 at the FINA World Swimming Championships.
FINA, the international governing body for swimming, voted Sunday to restrict the participation of trans women in elite women's races, ESPN reports. 
The new policy will require transgender athletes to have completed their transition by the age of 12 in order to compete in women's competitions. "This is not saying that people are encouraged to transition by the age of 12. It's what the scientists are saying, that if you transition after the start of puberty, you have an advantage, which is unfair," James Pearce, spokesperson for FINA president Husain Al-Musallam, told The Associated Press.
"They're not saying everyone should transition by age 11; that's ridiculous. You can't transition by that age in most countries, and hopefully you wouldn't be encouraged to," Pearce continued. "Basically, what they're saying is that it is not feasible for people who have transitioned to compete without having an advantage." 
According to BBC, 71 percent of the 152 members of FINA voted in favor of the new policy, which will go into effect on Monday. FINA plans on establishing a working group tasked with creating an "open" category which would feature transgender athletes who don't meet these new requirements. 
This new policy would likely prevent Lia Thomas from fulfilling her goal of competing in the U.S. Olympic trials in 2024. Thomas made history earlier this year when she became the first openly transgender athlete to capture a national title in any sport with her victory in the 500-yard freestyle at the NCAA Division Women's I Swimming and Diving Championships.