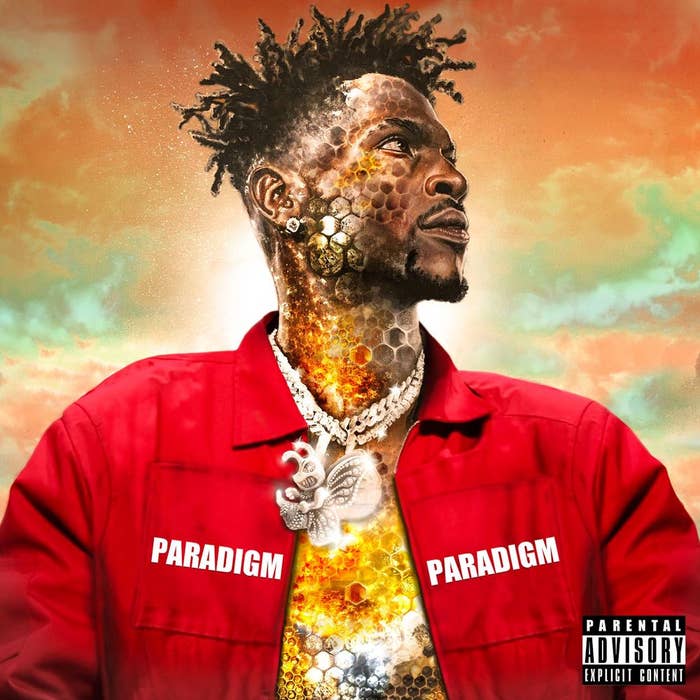 After getting in the studio with Kanye West and diving deeper into music, Antonio Brown has released his album Paradigm, which comes with features from Young Thug, Fivio Foreign, DaBaby, French Montana, Jacquees, and more.
AB has had a tumultuous last few years leading up to the release of this project. At the beginning of 2022 the NFL player notably left a Buccaneers/Jets game midway through, marking the last time he was on a football field. He was later seen working on music with Ye, and eventually released his song "Pit Not the Palace." Now Brown's put together an entire project he says reflects his total perspective.
"Paradigm, to me means, your total perspective," he explains. "How you view the world, the lens through which you see everything. So a paradigm shift means a massive shift in how one sees everything. That's what this album is about."
For being so early in his music career, Brown's record sports an impressive list of features from rap heavyweights Thugger, DaBaby, and Fivio on the first three tracks alone (and Foreign returning for "Half a Moon"), followed by appearances from 42 Dugg, French, Jacquees, Keyshia Cole, YDtheBEST, and Shuki International. Production comes from Weezy, Jahlil Beats, Chief Beats, Chase Davis, Alien, TDT, ProdByDmac, Alien, Reazon, and others.
A video for his Keyshia collab "Don't Leave" was also shared:
When talking to Complex, Brown described his music as being about overcoming adversity and remaining a champion. "It's just about being a champion, overcoming adversity, persevering, and not letting people get in your head or dictate your position," he explained. "Just being driven, being exciting, and being encouraging."
At the top of February it was announced that AB had joined Kanye's Donda Sports. Days later, news arrived that he'd been made president. Since then, Brown has said he and Yeezy are "extremely serious" about trying to purchase the Denver Broncos.
Paradigm looks to reflect Antonio Brown's roller coaster life and how he landed here. Listen to AB's album below.