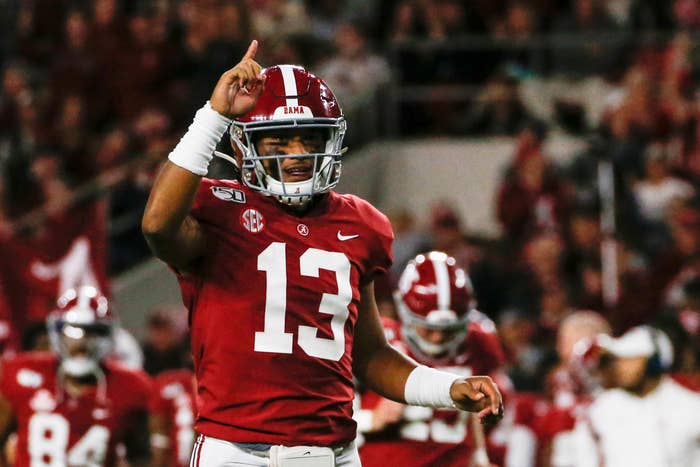 We've finally reached the peak. Tonight is Draft night. The 2020 NFL Draft will be much different than what we've grown accustomed to thanks to the pandemic situation, but even a virtual draft will be fun. The NFL offseason culminates with 255 selections over three days, and then it's time to start projecting for next season. There's plenty of questions heading into draft week and even more rumors. Will Tua fall? Will the Patriots trade up? Who's going to be the the surprise team to make a huge move? We don't have the answers yet, but these rumors aren't going to slow down anytime before Thursday night. 
This is our final mock draft, where there's no trades but we're using some of the latest buzz to project what could happen. There's always some picks that shock everyone, and there'll be names available on Day 2 and 3 that seemed impossible earlier in the week. That'll especially be the case this year since medicals and interviews were more limited than usual.
Executing trades will be more difficult than ever but a flurry of moves should happen at the bottom of the top-10 once big names start to fall. Expect another set of trades late in the first-round due to asset-strapped teams needing to reload for the future.
No. 1: Cincinnati Bengals - Joe Burrow, QB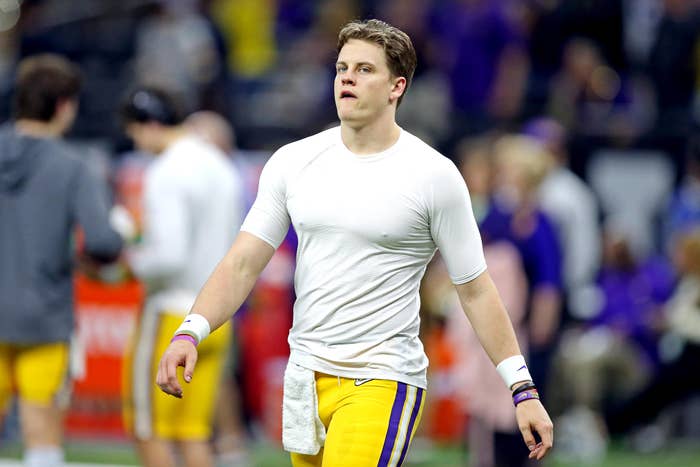 No. 2: Washington Redskins - Chase Young, EDGE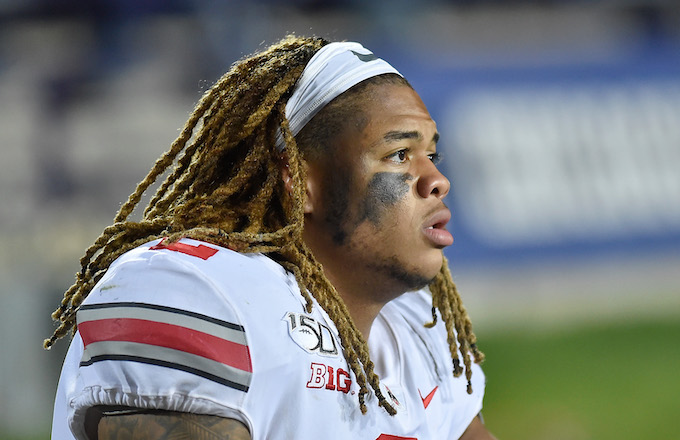 No. 3: Detroit Lions - Jeff Okudah, DB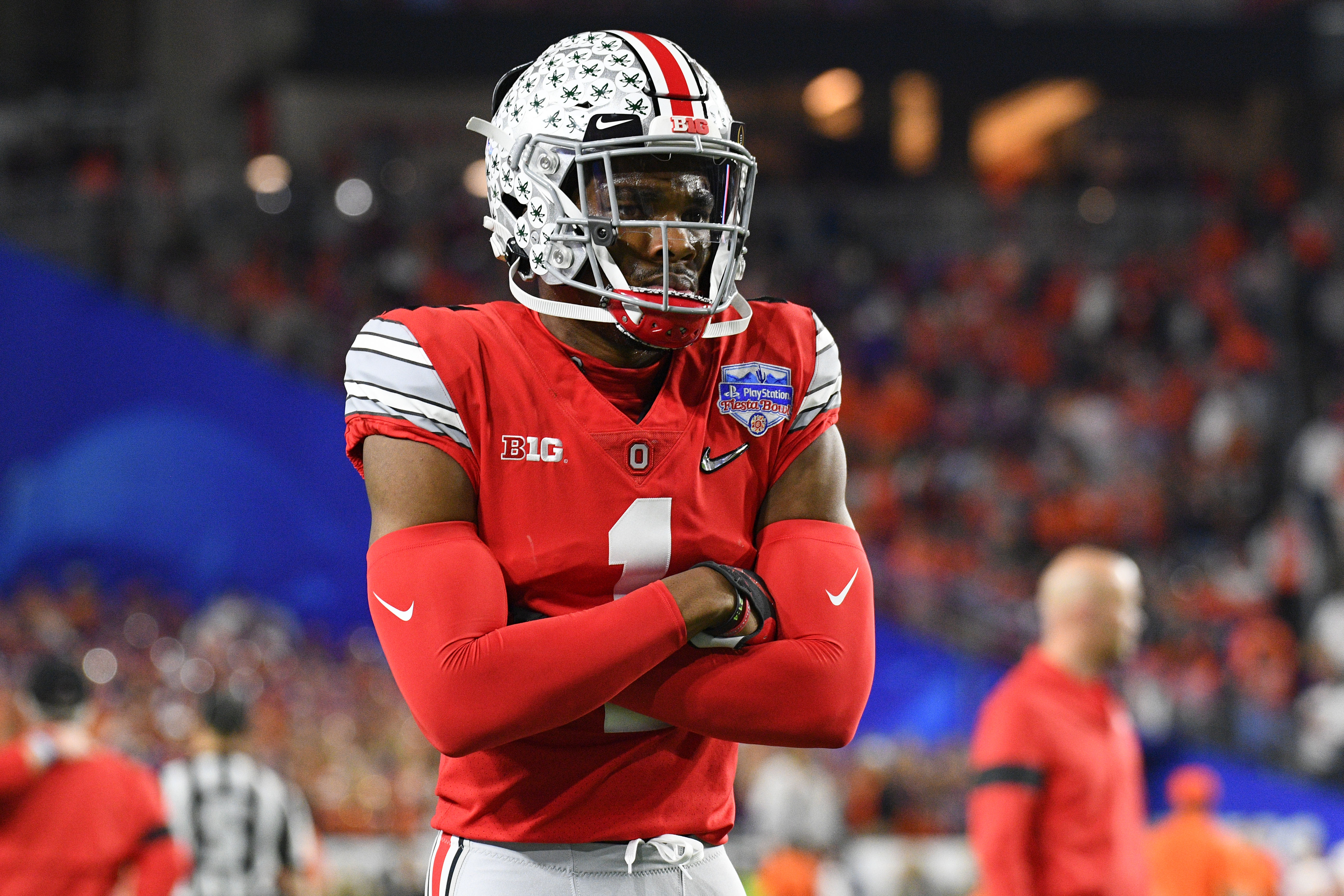 No. 4: New York Giants - Jedrick Wills Jr. OT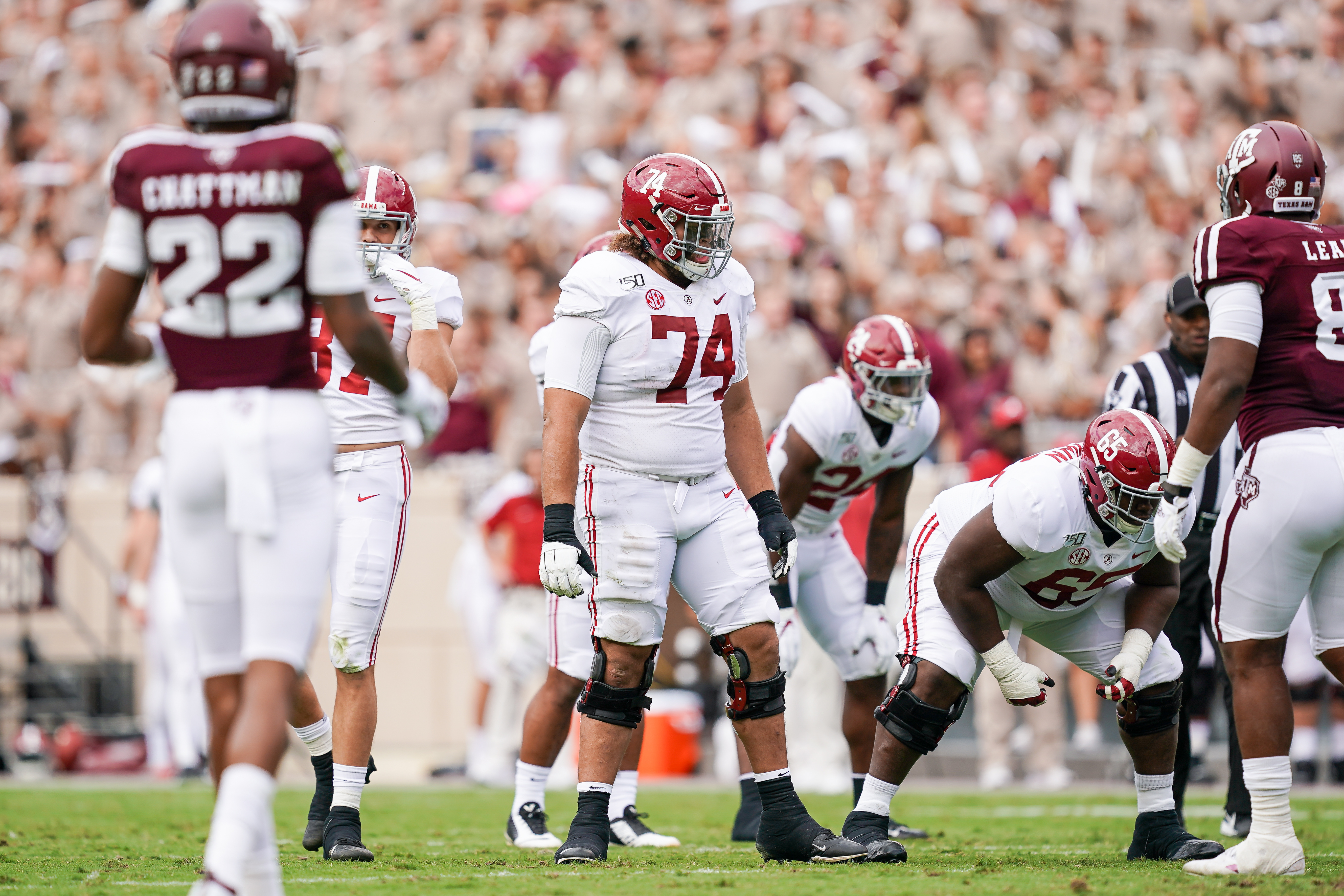 No. 5: Miami Dolphins - Tua Tagovailoa, QB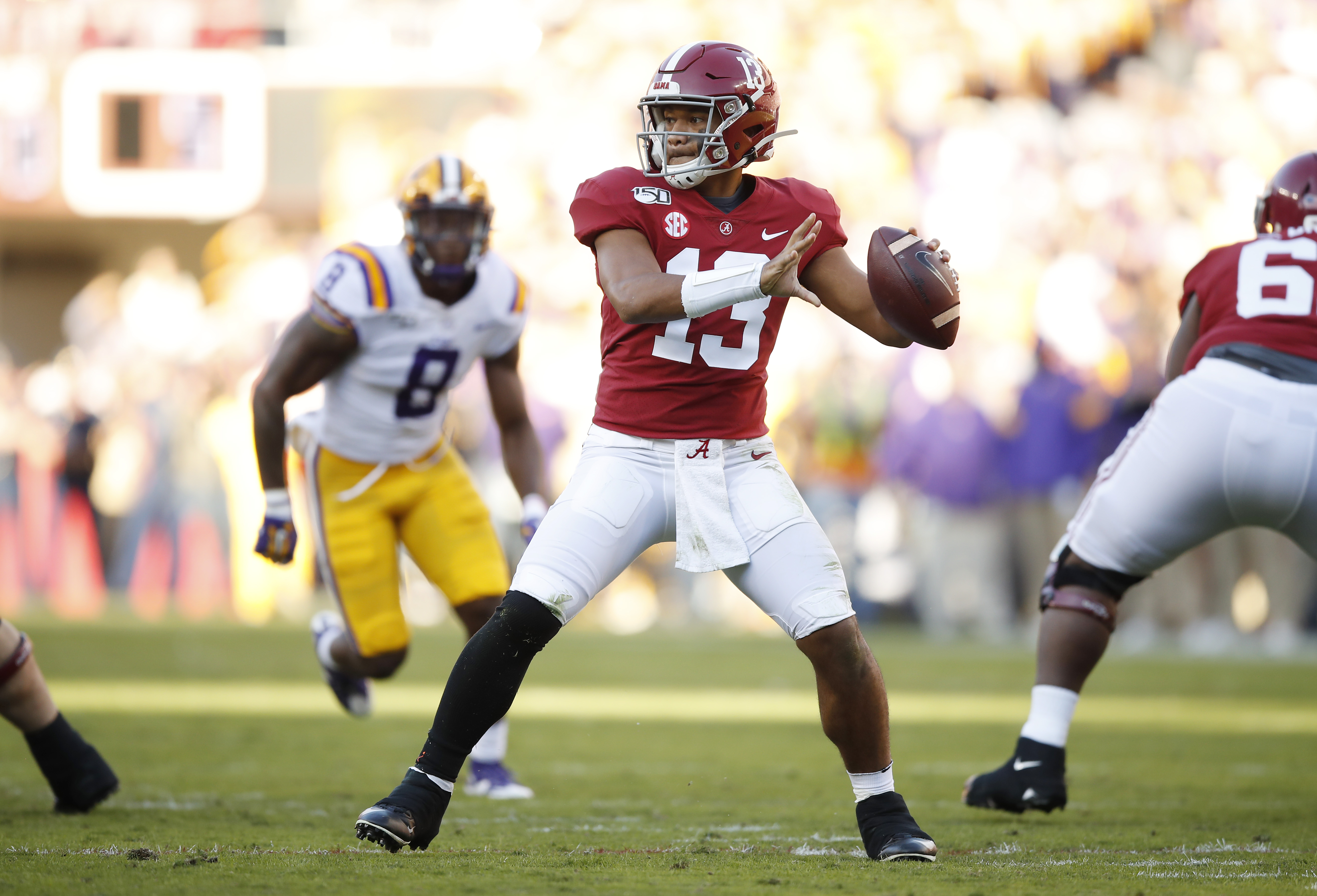 No. 6: Los Angeles Chargers - Justin Herbert, QB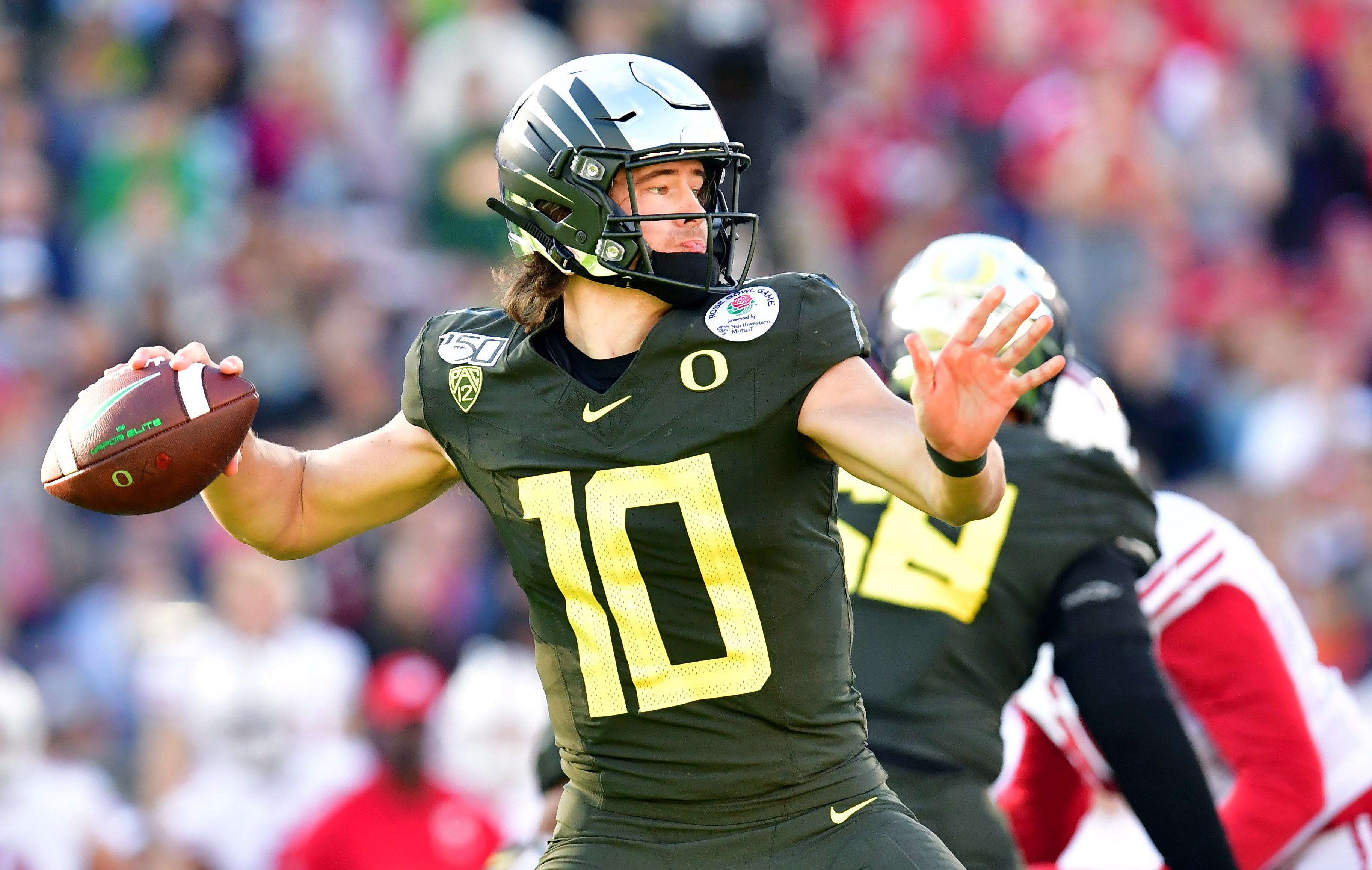 No. 7: Carolina Panthers - Derrick Brown, DT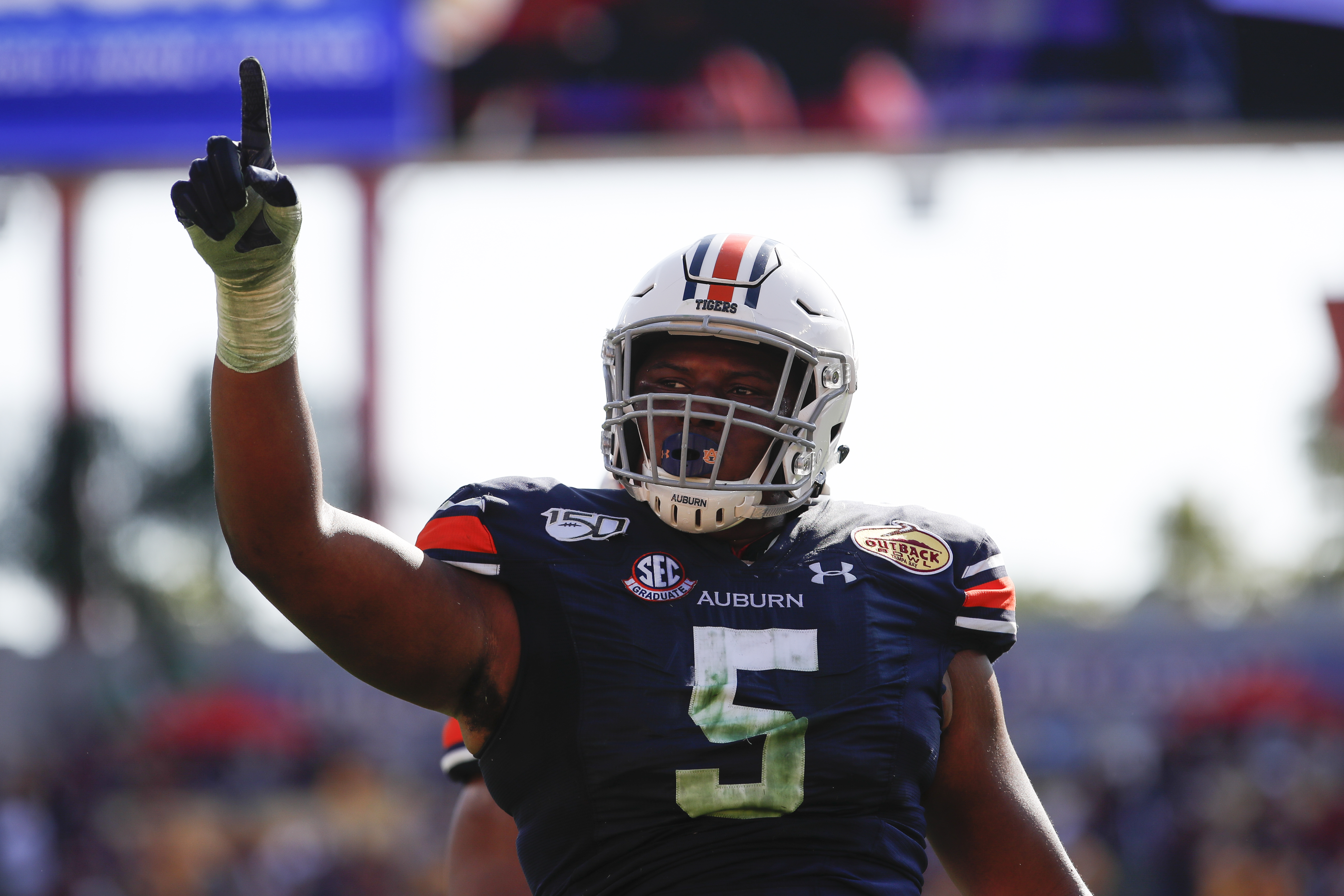 No. 8: Arizona Cardinals - Mekhi Becton, OT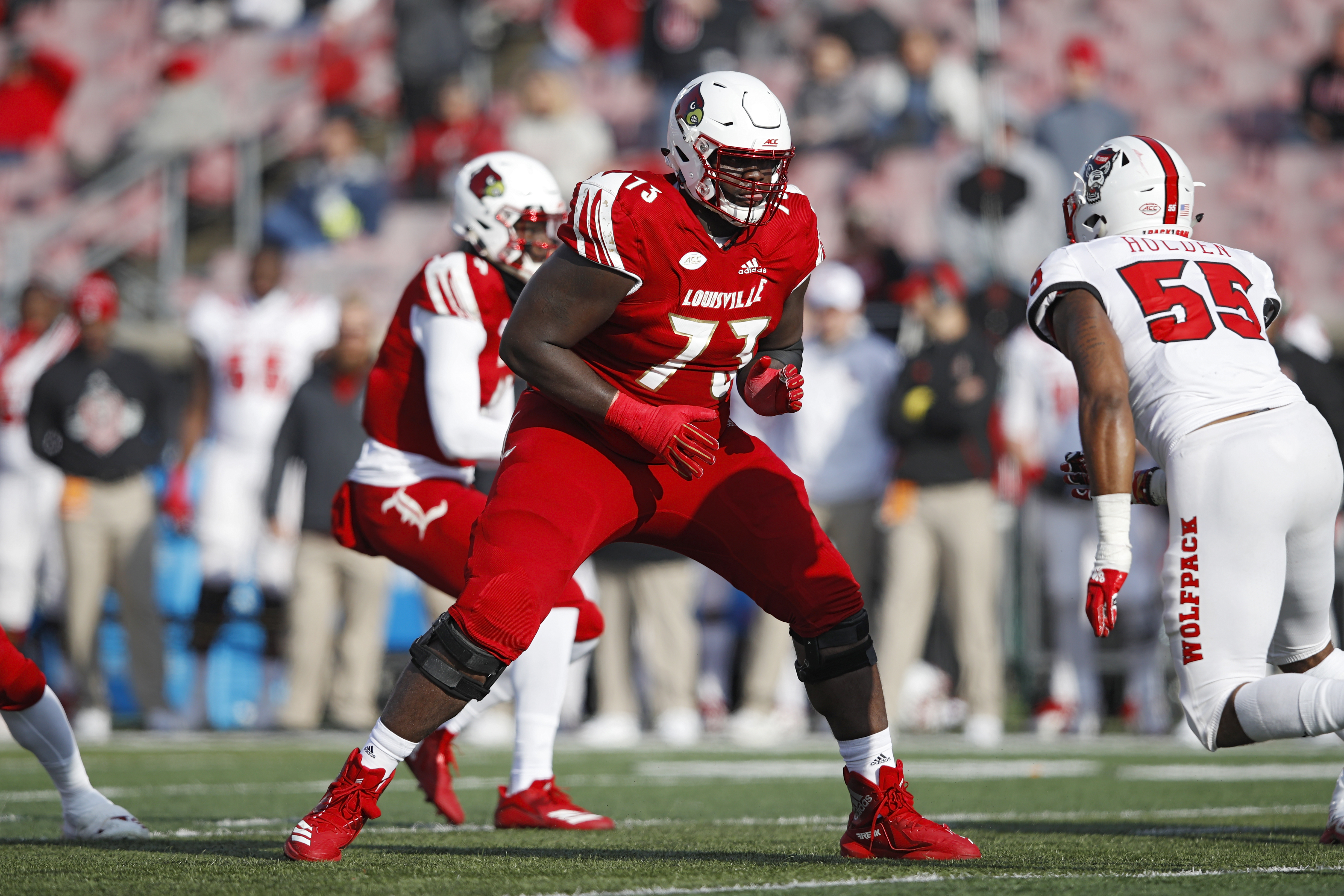 No. 9: Jacksonville Jaguars - C.J. Henderson, DB
No. 10: Cleveland Browns - Tristan Wirfs, OT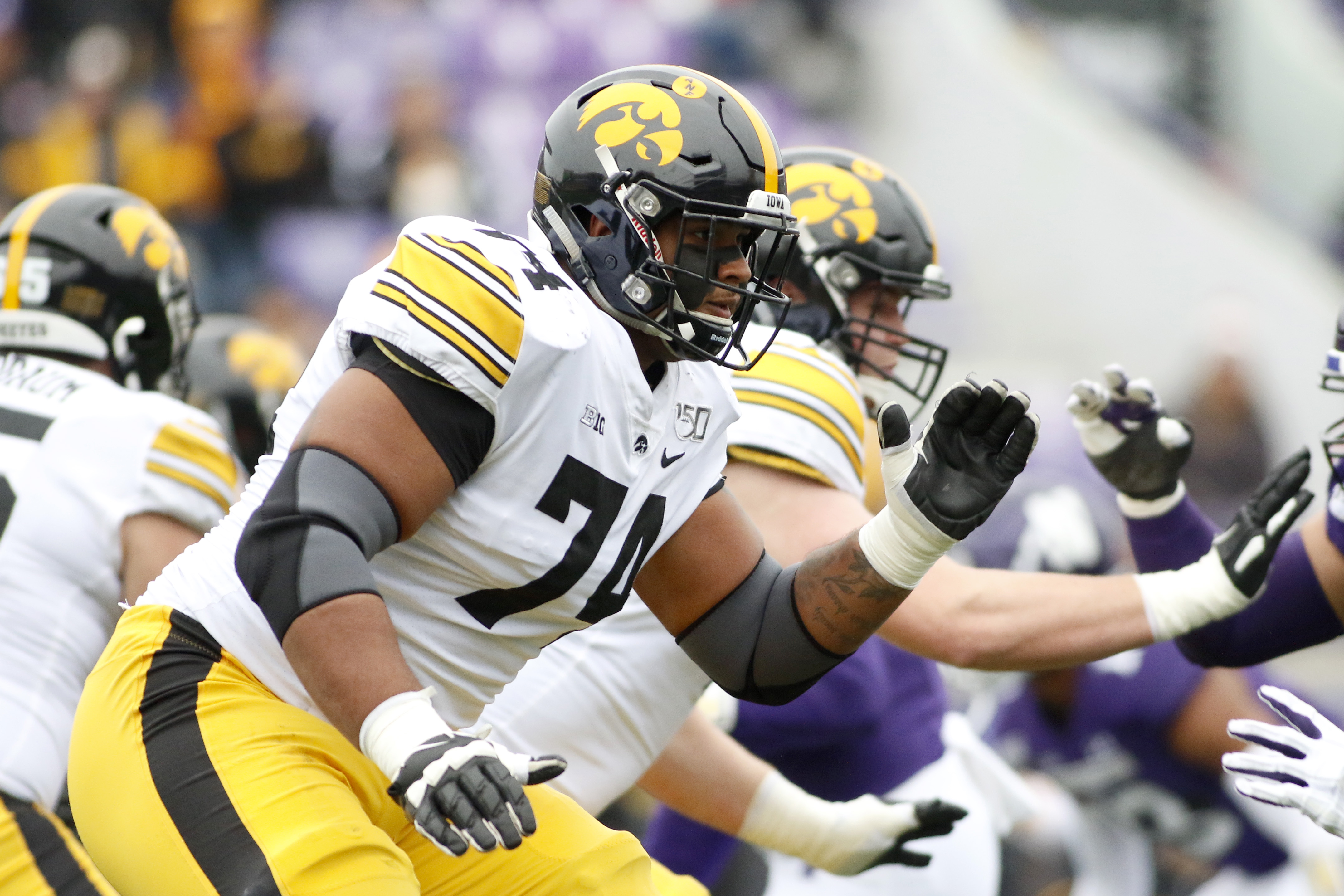 No. 11: New York Jets - Andrew Thomas, OT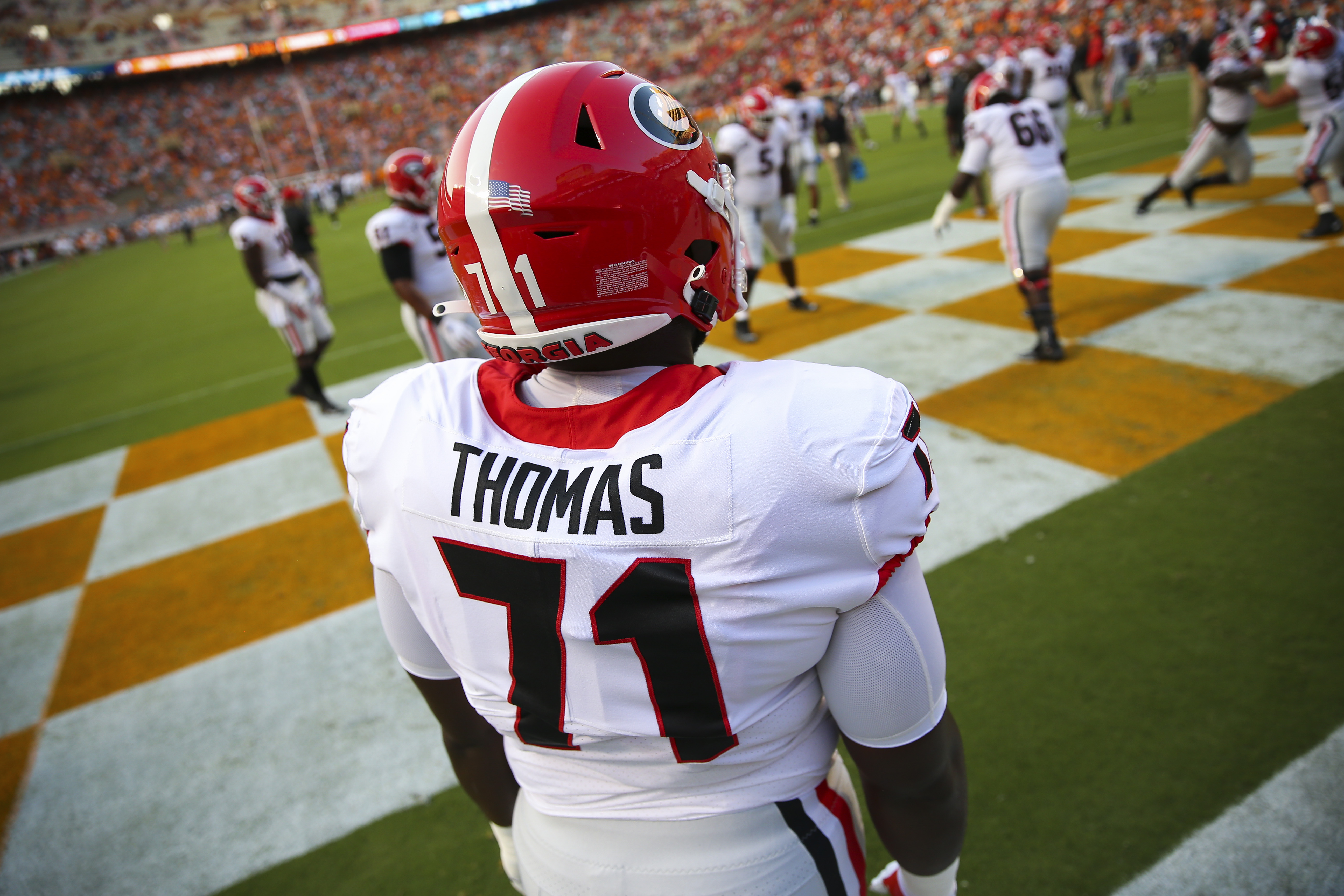 No. 12: Las Vegas Raiders - Isaiah Simmons, LB/S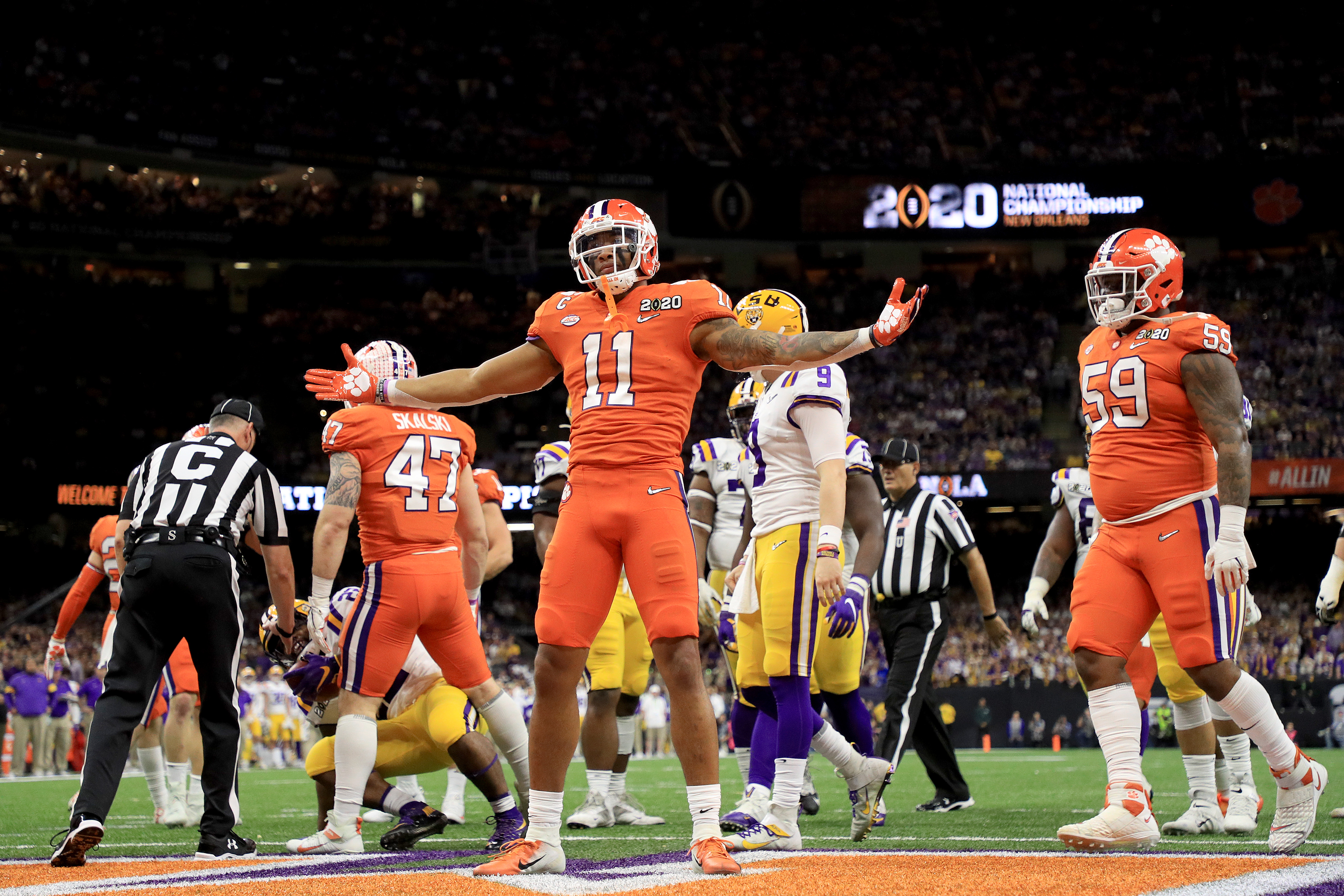 No. 13: San Francisco 49ers - Javon Kinlaw, DT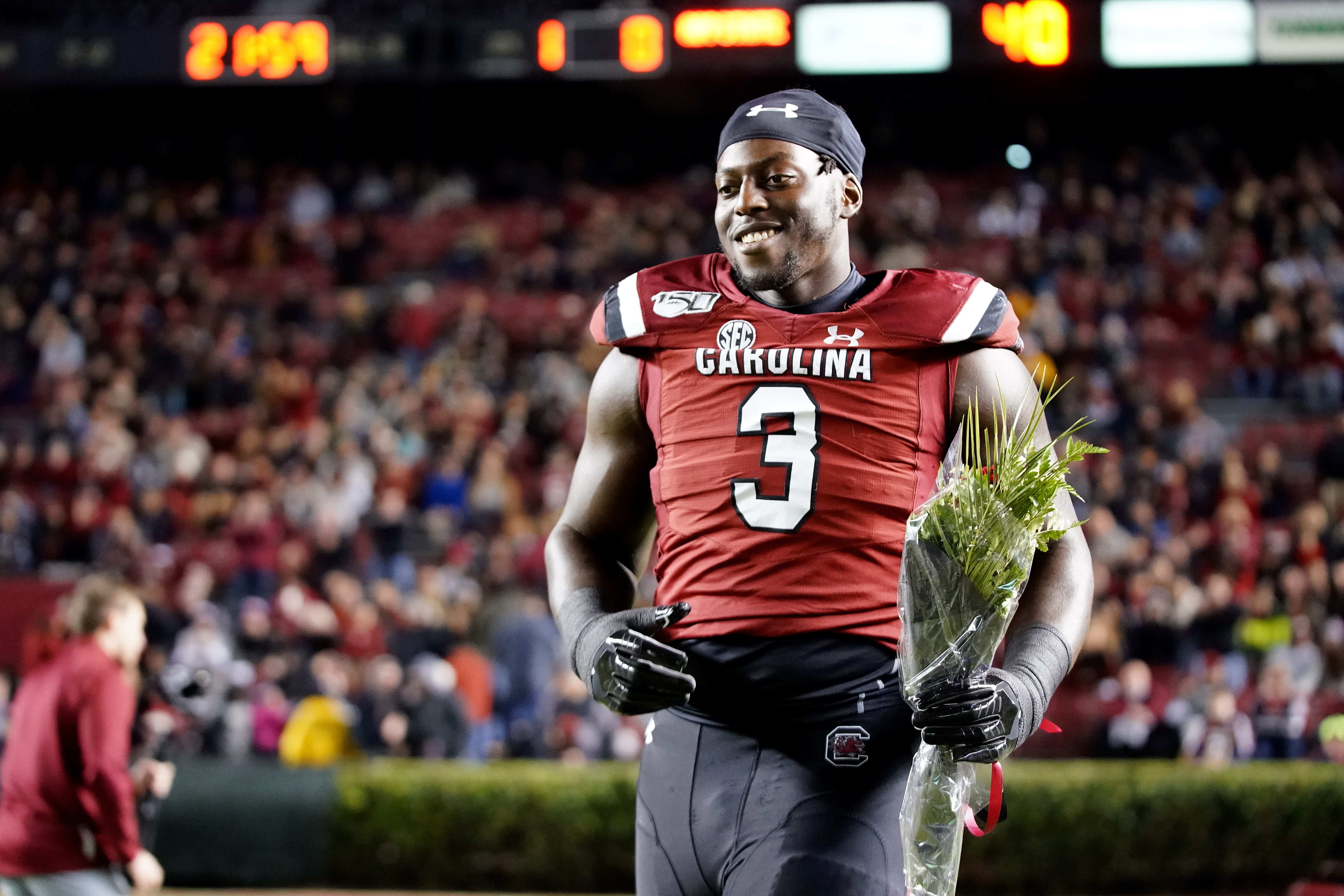 No. 14: Tampa Bay Buccaneers - K'Lavon Chaisson, EDGE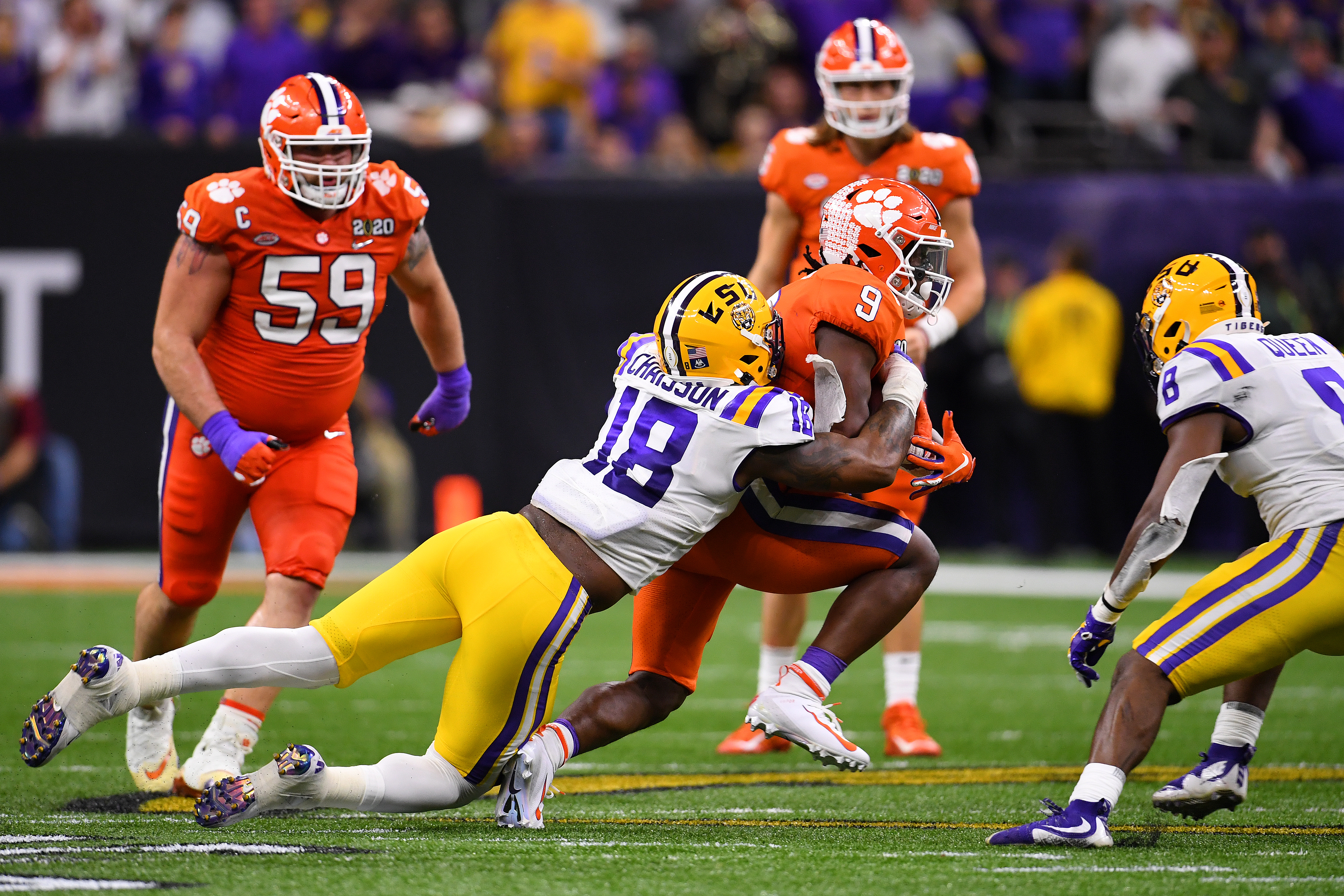 No. 15: Denver Broncos - Jerry Jeudy, WR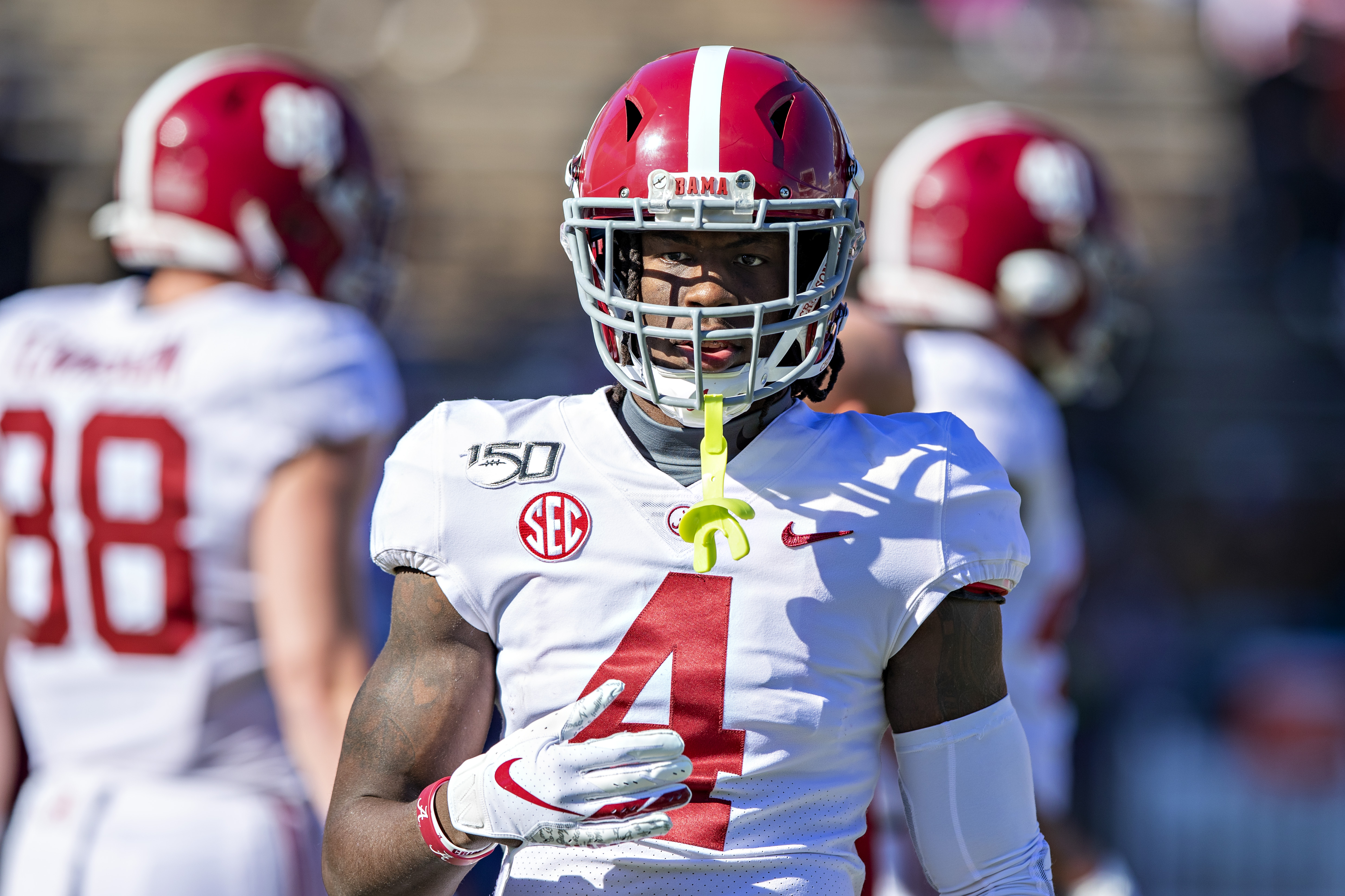 No. 16: Atlanta Falcons - AJ Terrell, DB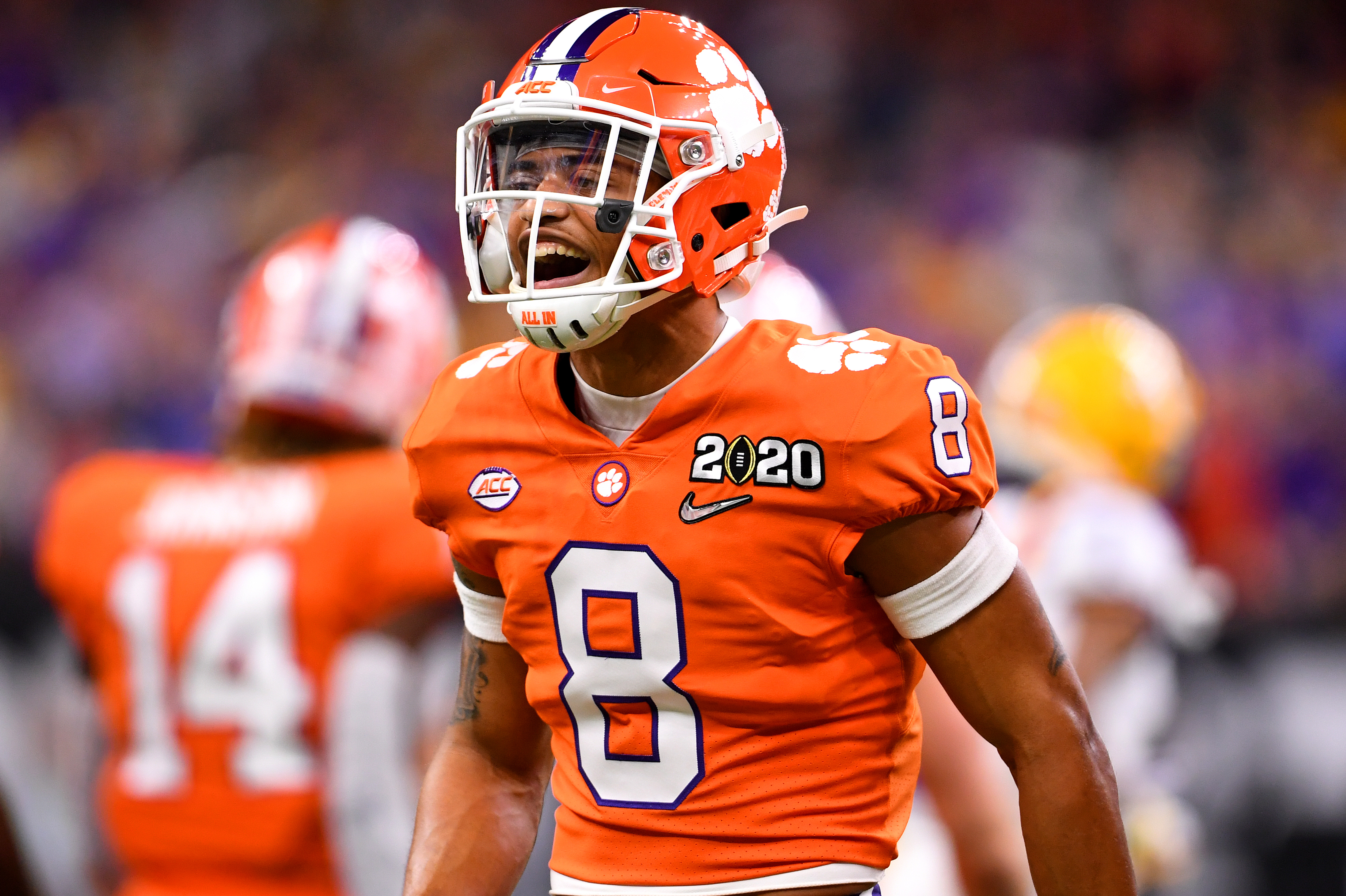 No. 17: Dallas Cowboys - CeeDee Lamb, WR
No. 18: Miami Dolphins - Josh Jones, OT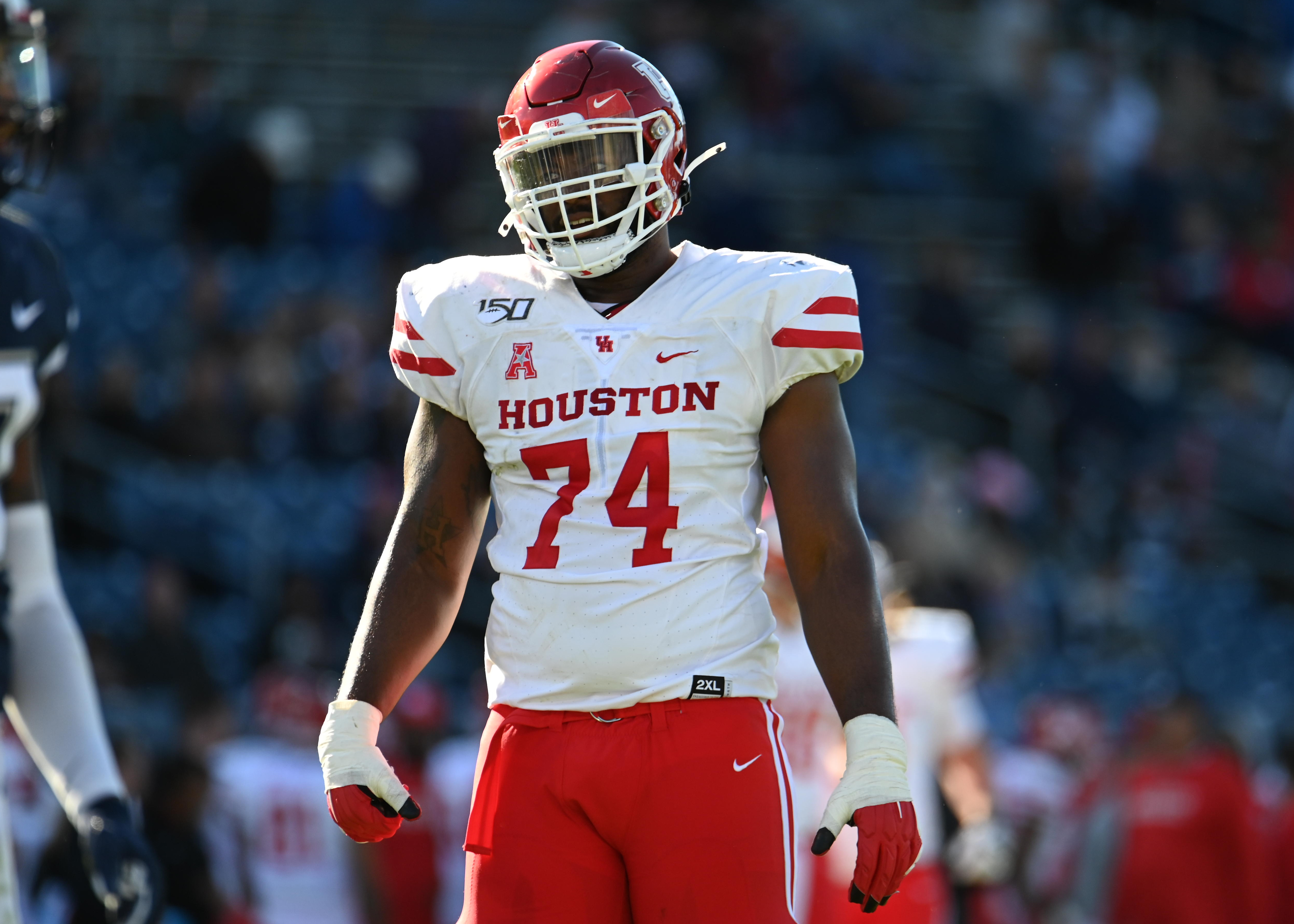 No. 19: Las Vegas Raiders - Jeff Gladney, DB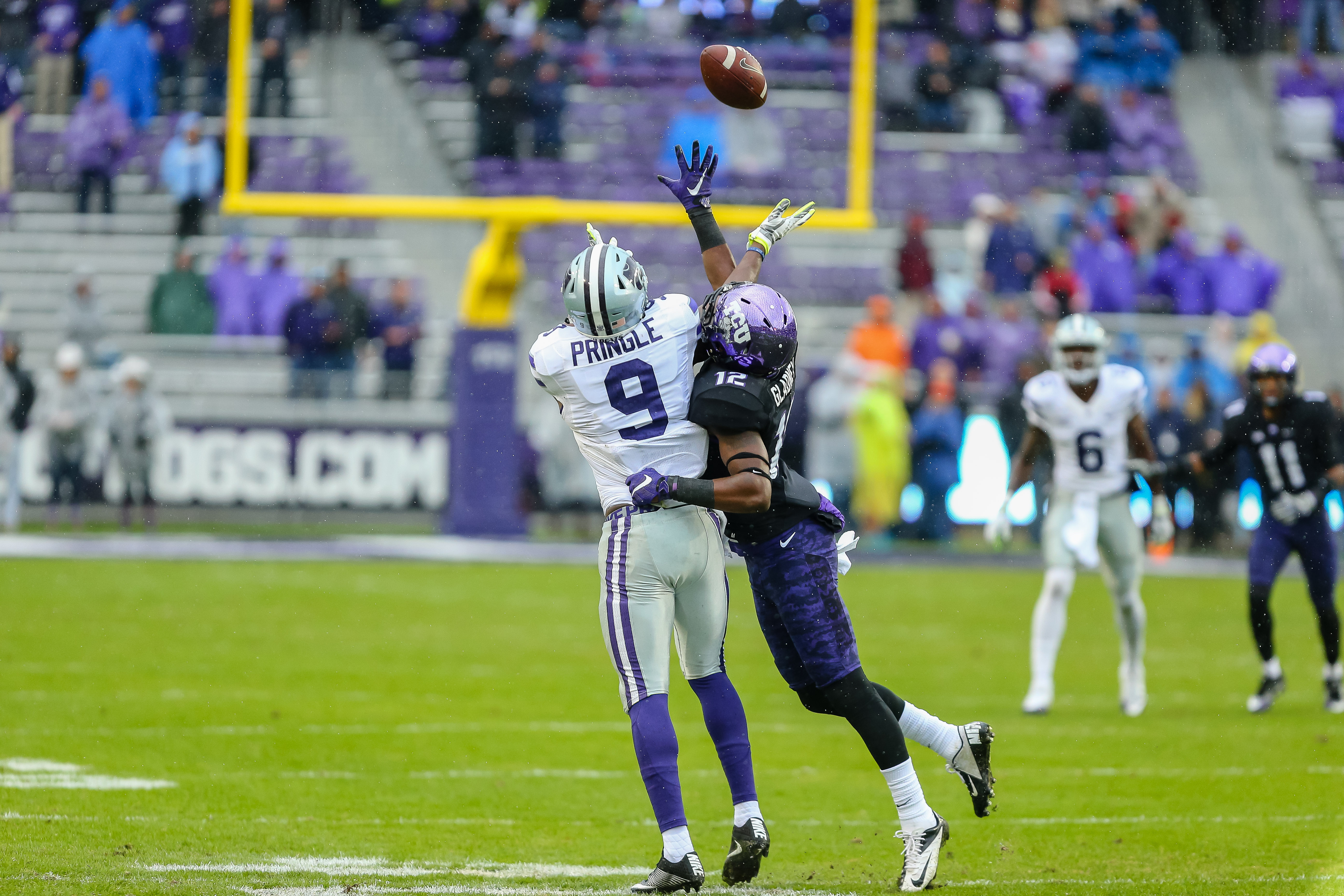 No. 20: Jacksonville Jaguars - Jordan Love, QB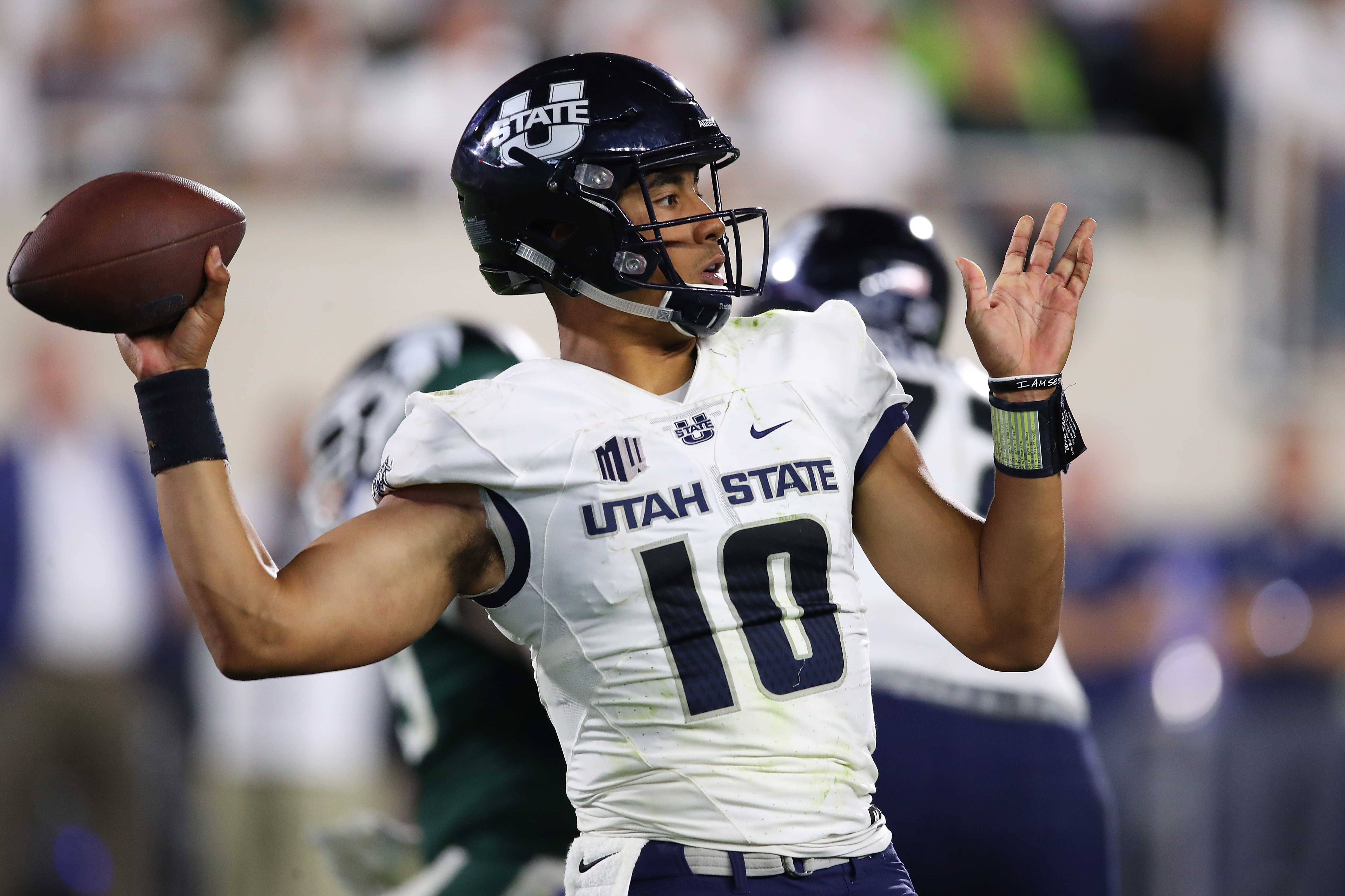 No. 21: Philadelphia Eagles - Henry Ruggs III, WR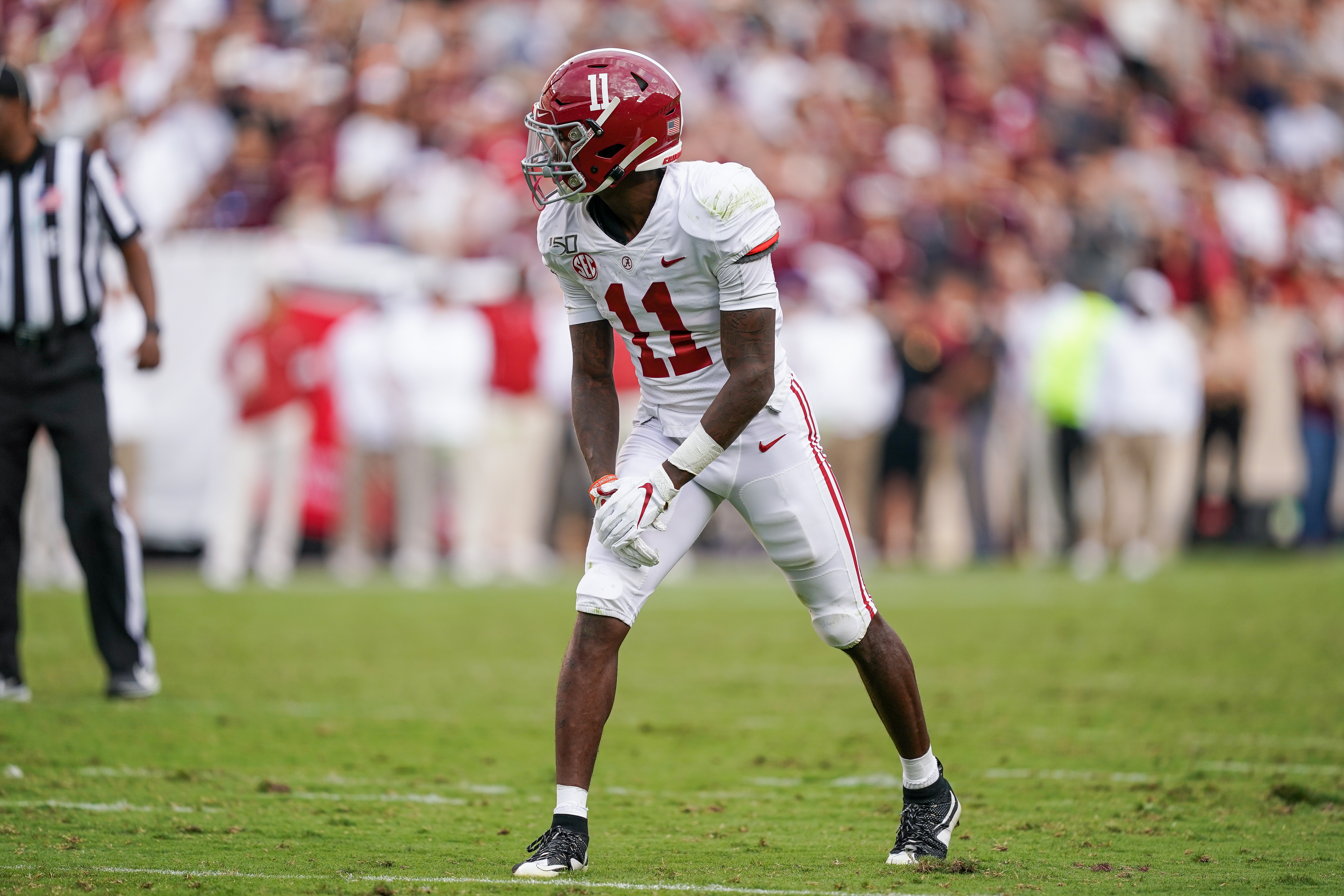 No. 22: Minnesota Vikings - Justin Jefferson, WR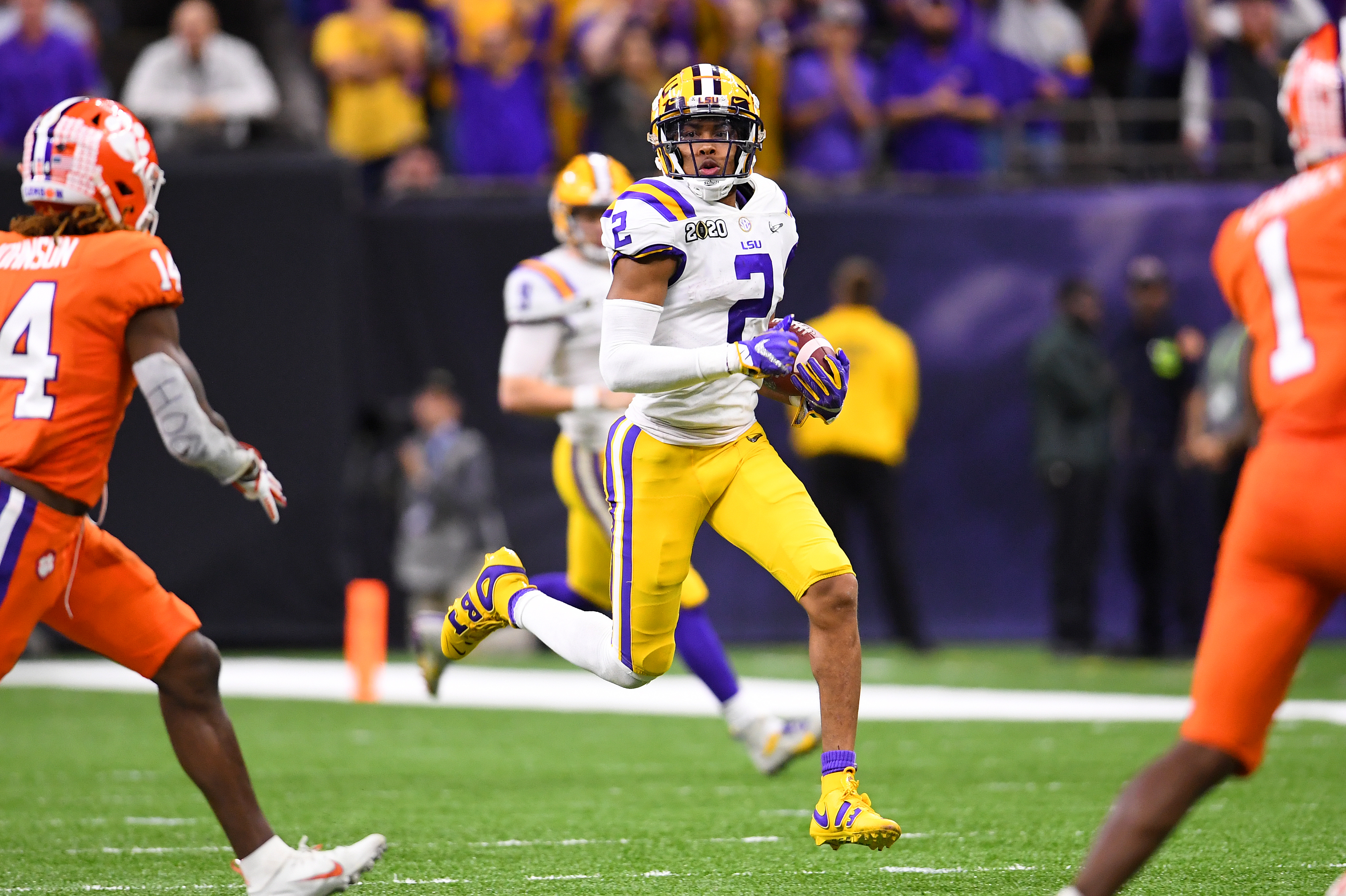 No. 23: New England Patriots - Patrick Queen, LB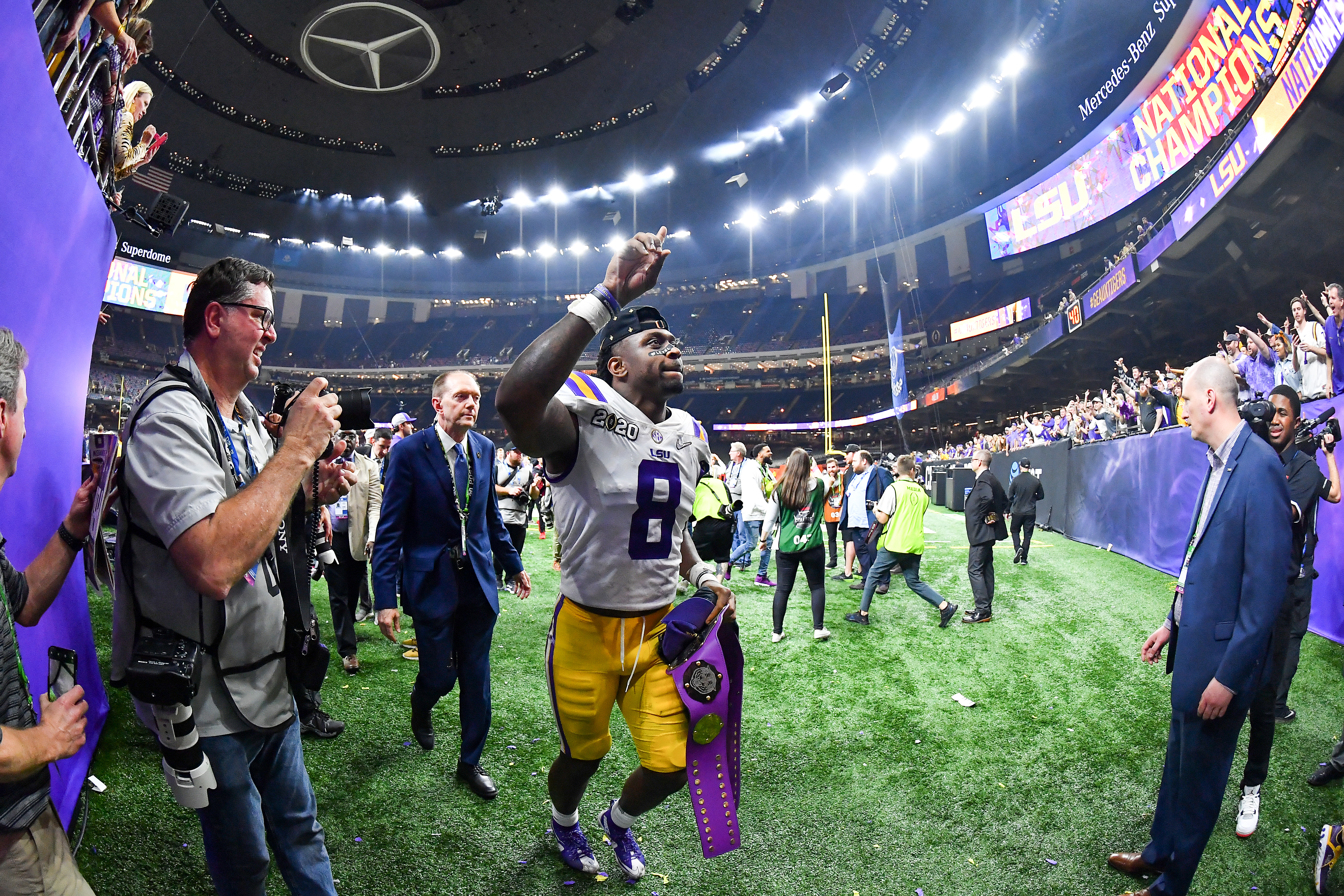 No. 24: New Orleans Saints - K.J. Hamler, WR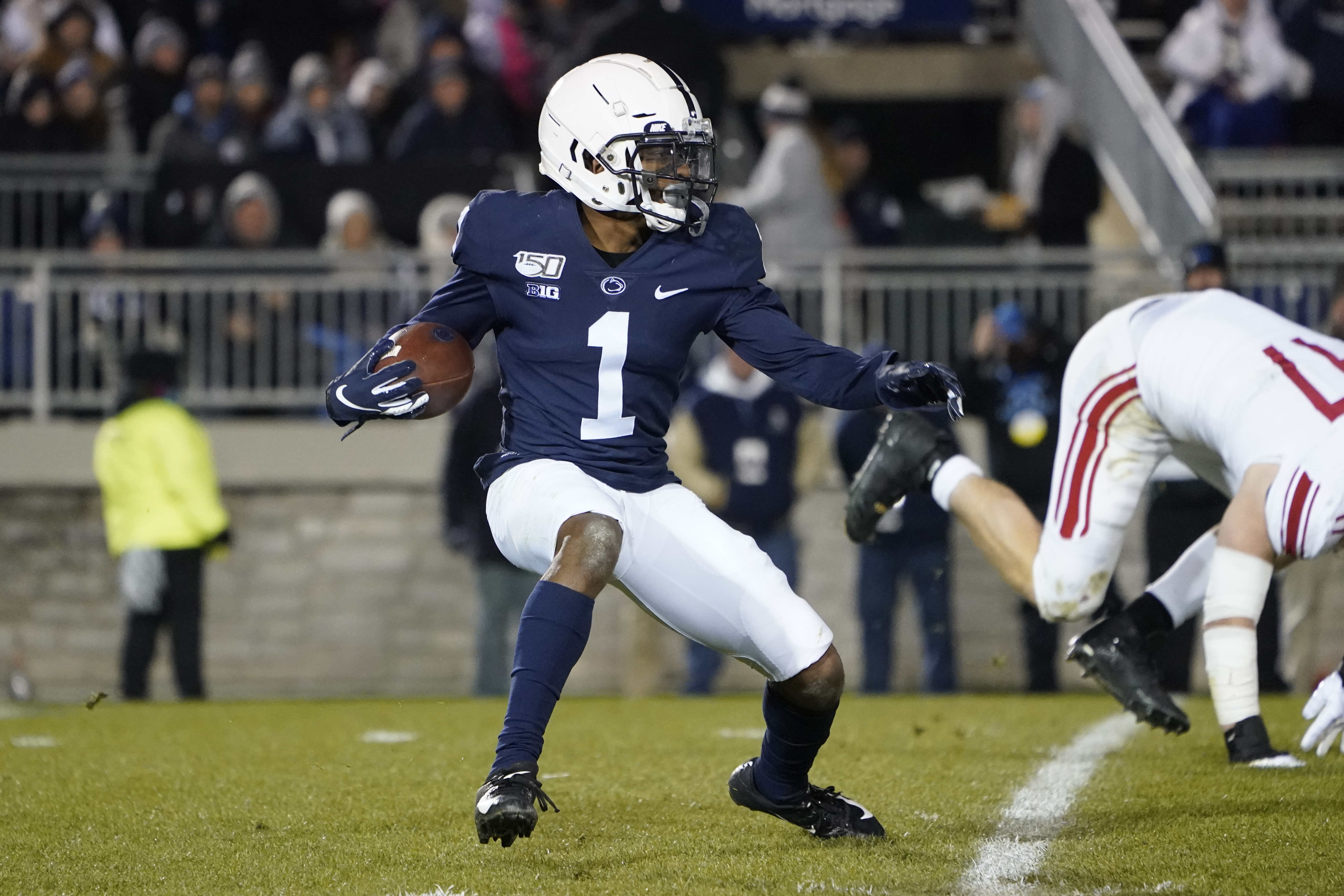 No. 25: Minnesota Vikings - Kristian Fulton, DB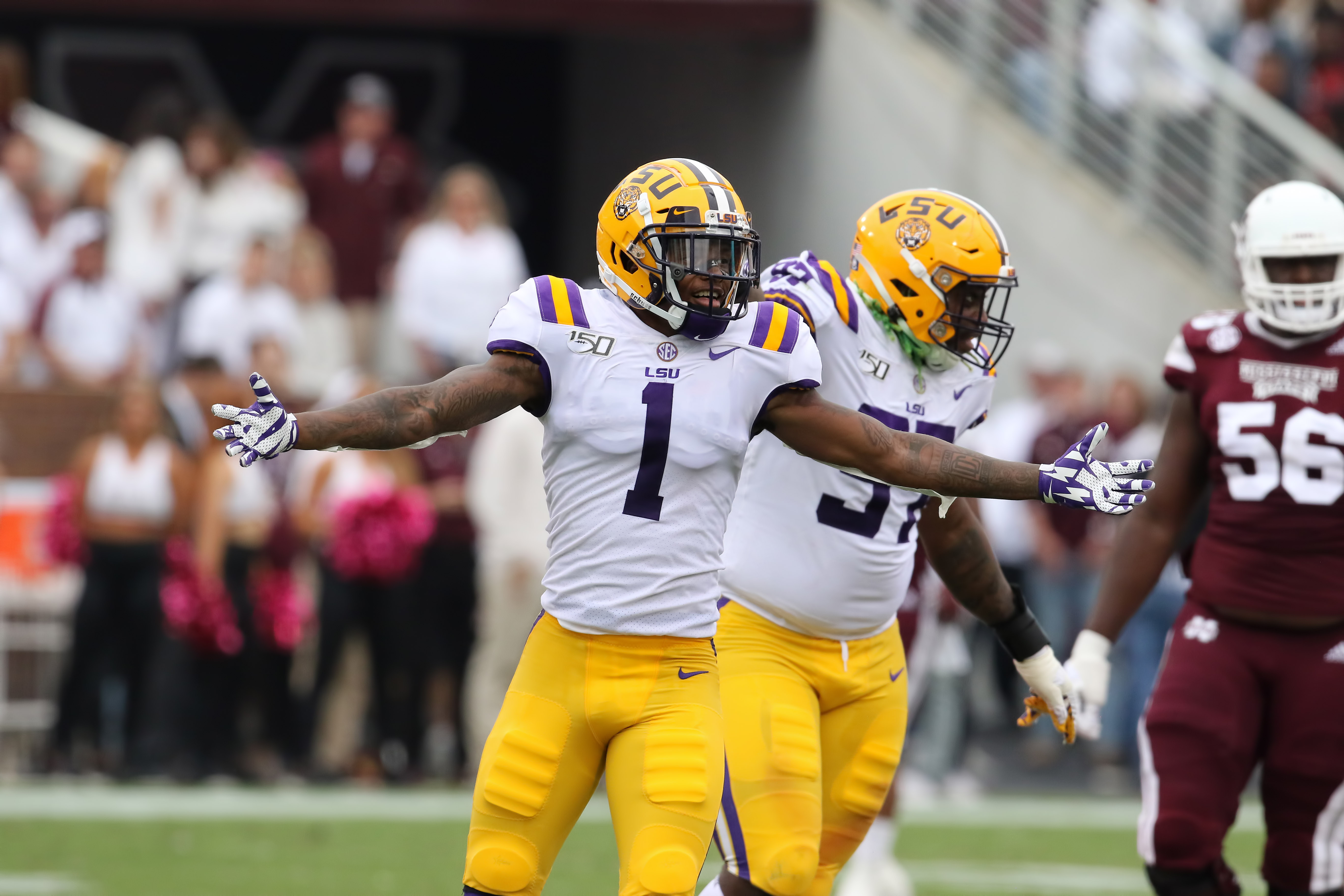 No. 26: Miami Dolphins - Cesar Ruiz, C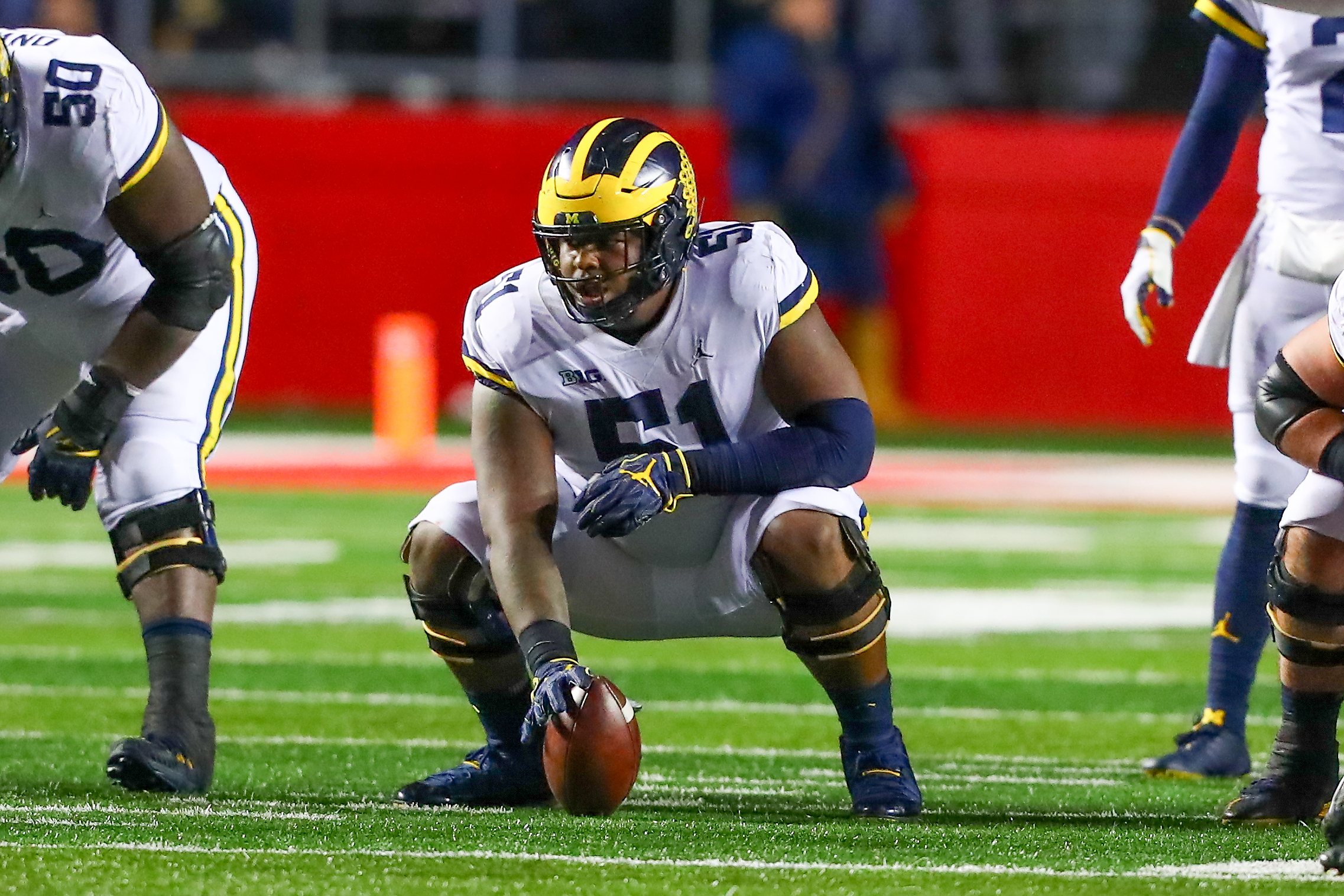 No. 27: Seattle Seahawks - Austin Jackson, OT
No. 28: Baltimore Ravens - Denzel Mims, WR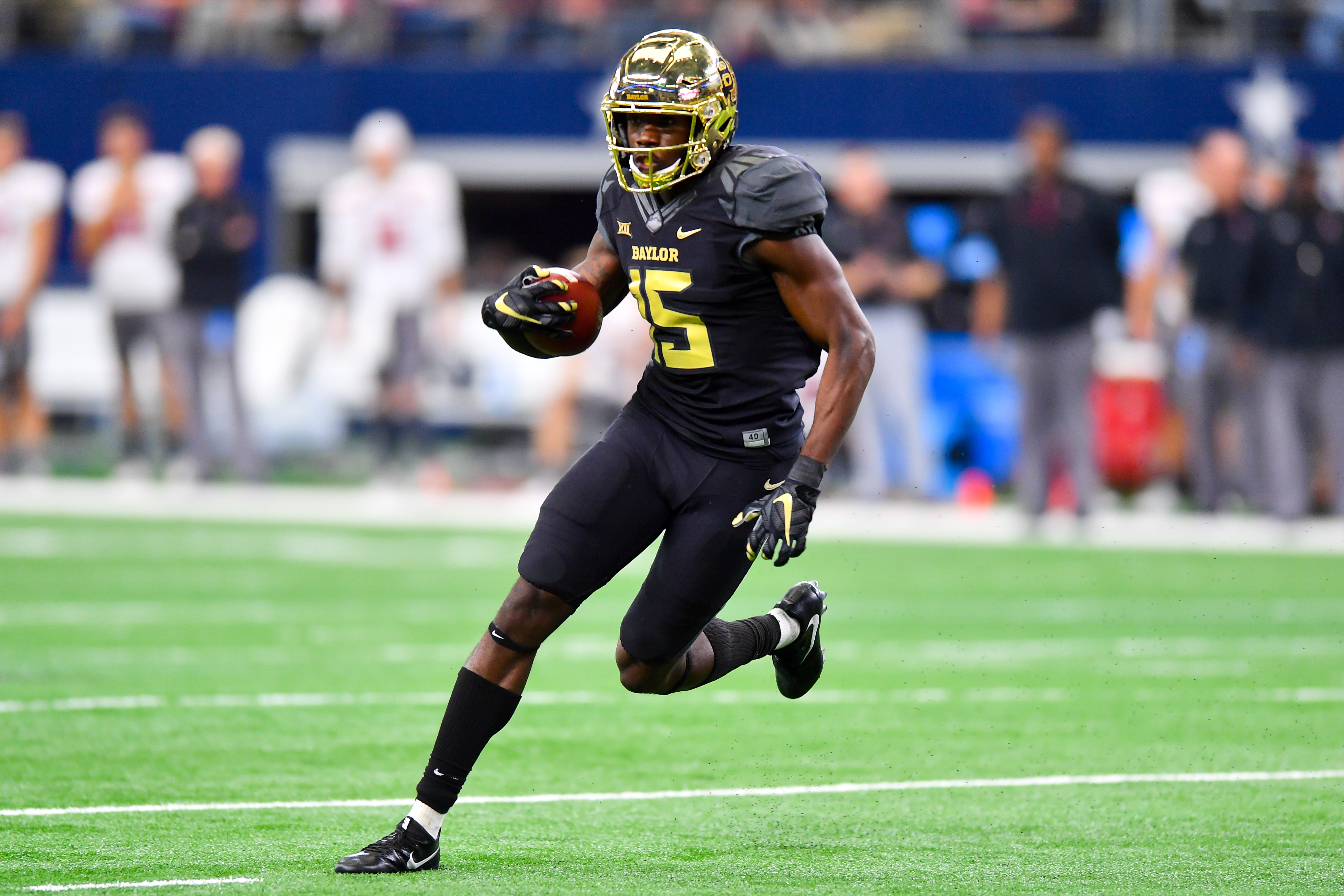 No. 29: Tennessee Titans - Ross Blacklock, DT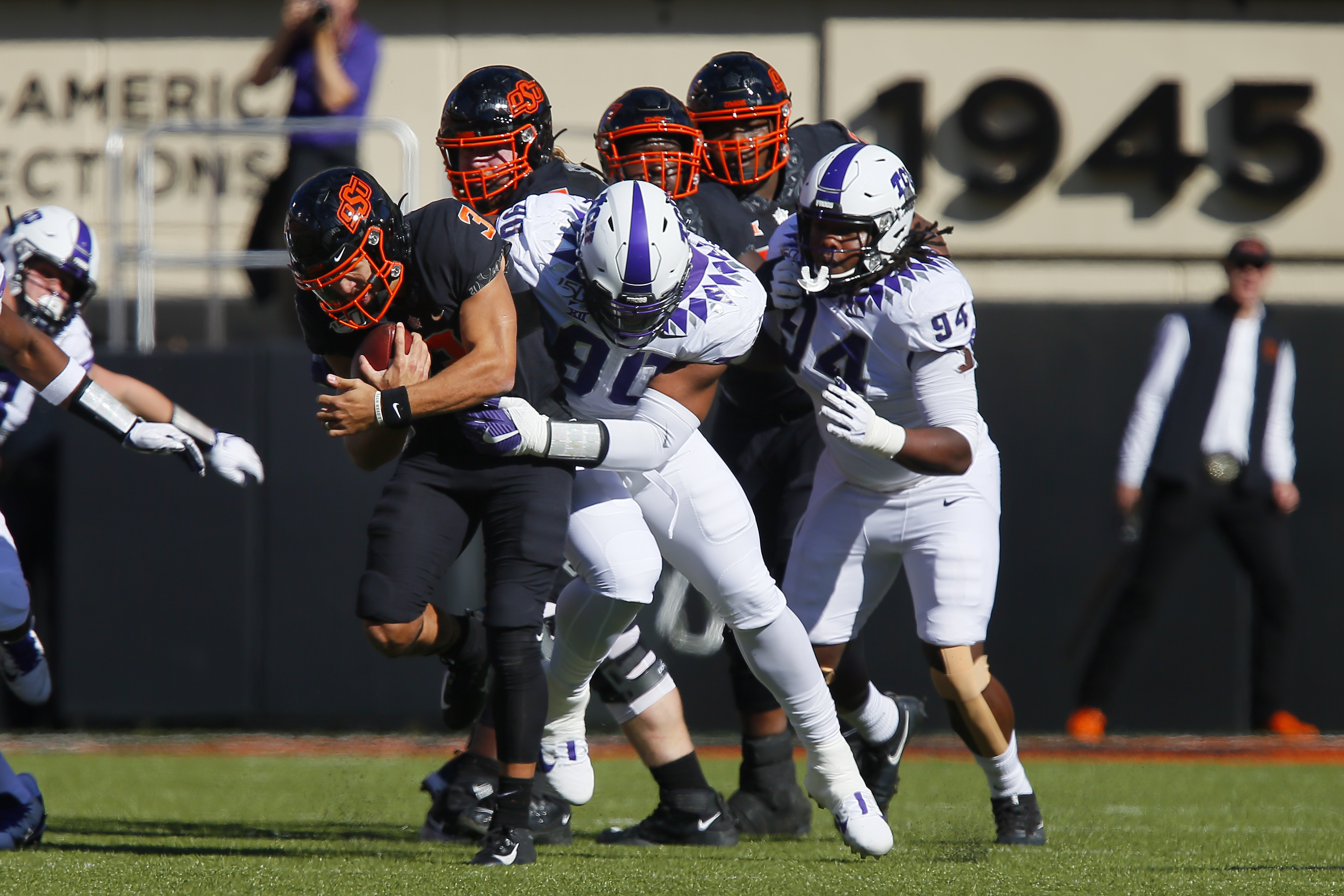 No. 30: Green Bay Packers - Tee Higgins, WR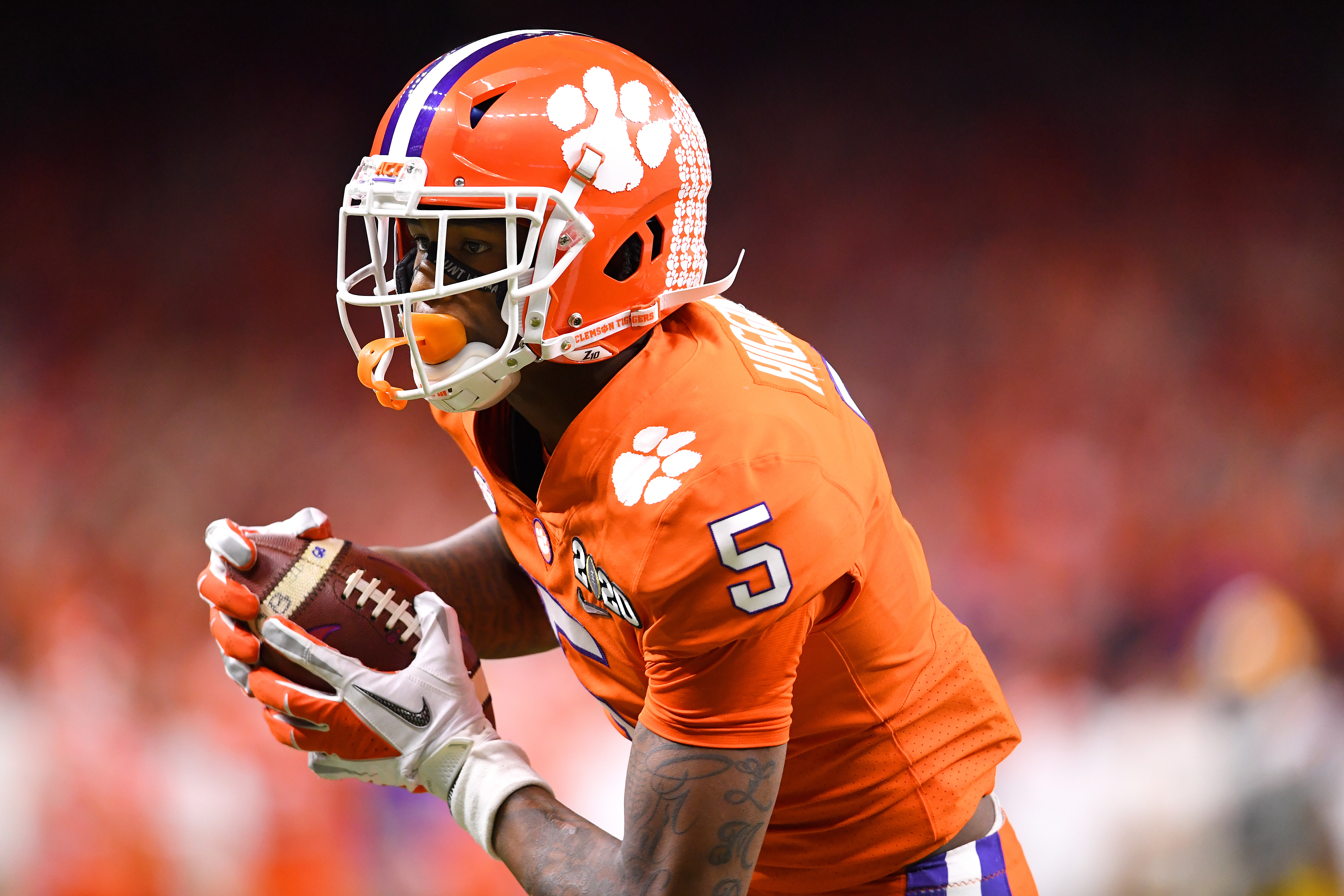 No. 31: San Francisco 49ers - Ezra Cleveland, OT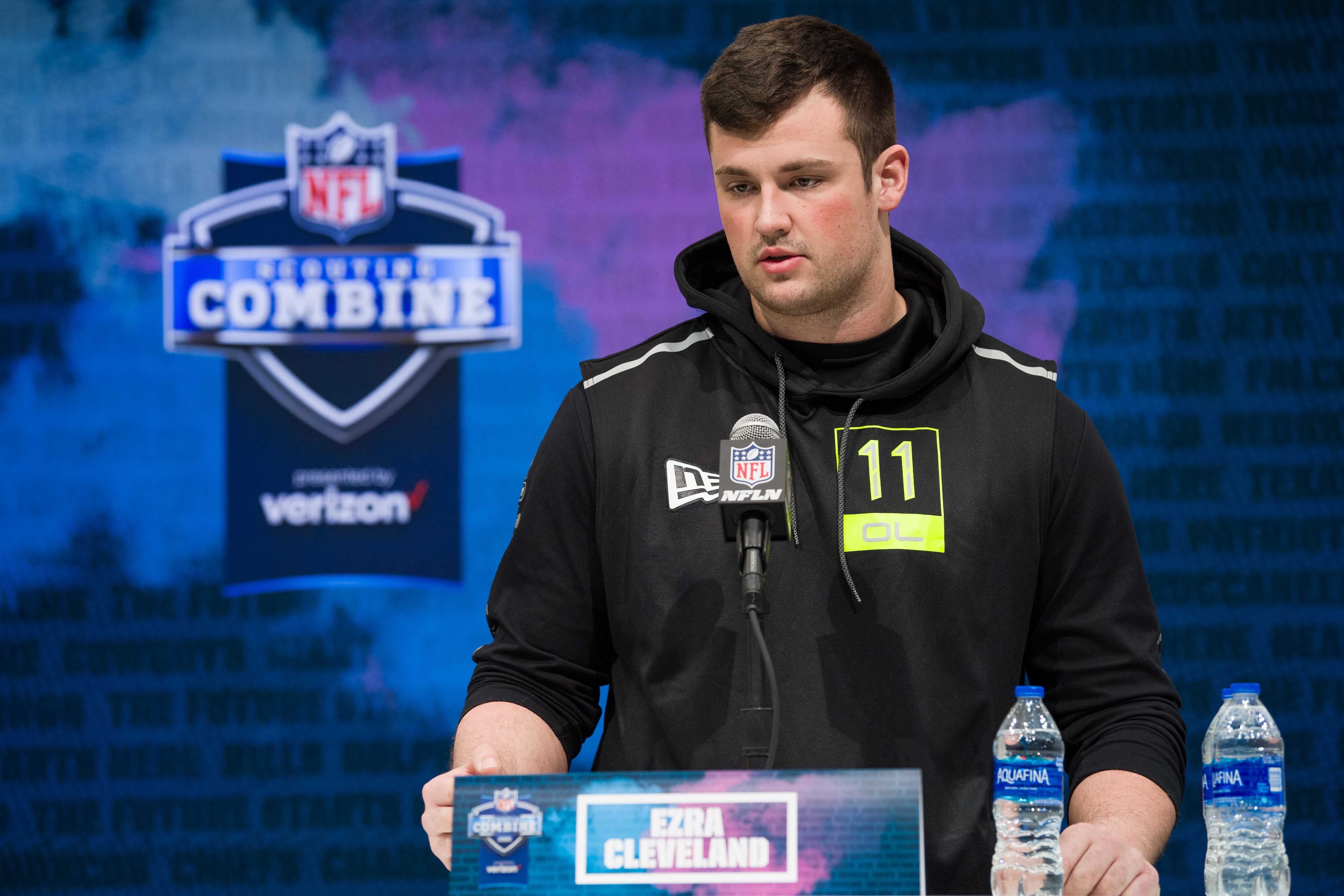 No. 32: Kansas City Chiefs - JK Dobbins, RB