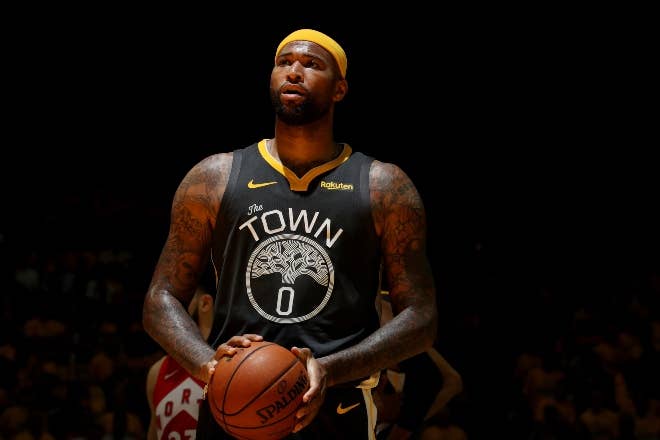 Los Angeles Lakers center DeMarcus Cousins has suffered a torn ACL in his knee during a workout in Las Vegas, The Athletic's Shams Charania reports. The four-time All-Star will reportedly undergo final testing that is expected to confirm the diagnosis. 
ESPN's Adrian Wojnarowski first reported on Cousins suffering a "possible" knee injury and noted he was expected to undergo further testing in Los Angeles. According to Woj, Cousins was working out in Las Vegas on Monday when he had to leave the court. 
The big man signed a 1-year contract with the Lakers in July to play alongside LeBron James and Anthony Davis after the team failed to lure Kawhi Leonard away from their cross-town rivals. While he was playing for the Golden State Warriors last season, Cousins suffered a torn left quad injury during the first round of the playoffs and didn't return until the team faced off against Toronto in the Finals. 
Many fans and pundits took to Twitter to respond to the news of the injury, some of whom labeled this as potentially the end of his career.  
Check out some of the responses below.