Stephen Jackson Blasts Popovich and Parker for Treatment of Kawhi Leonard
Stephen Jackson wasn't happy with Tony Parker calling out Kawhi Leonard for not returning from his mysterious quad injury.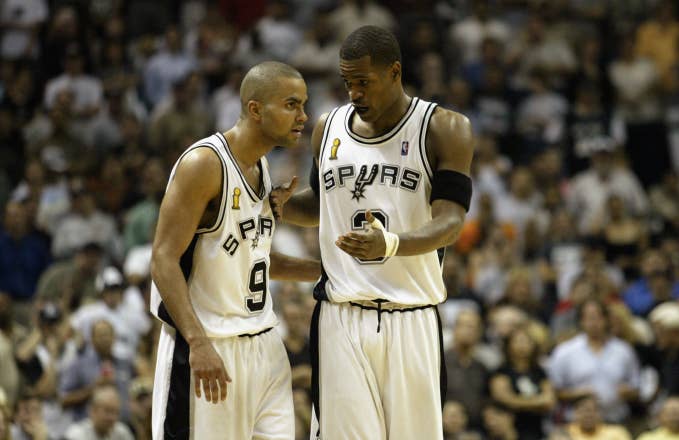 Getty
Image via Getty/Jed Jacobsohn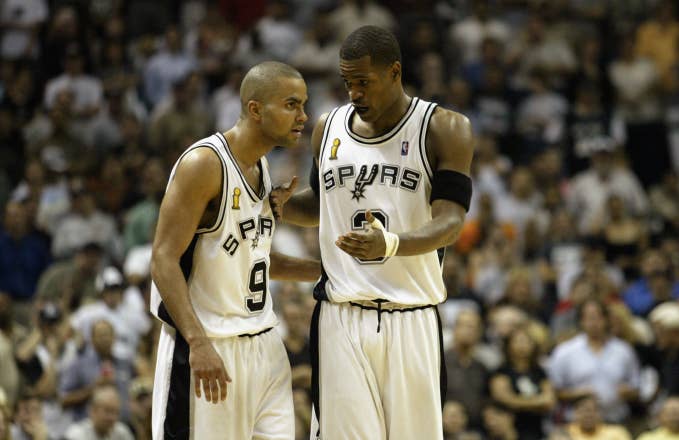 On Monday, ex-NBA player Stephen Jackson came to the defense of Kawhi Leonard in the continuing drama over whether or not Leonard should play due to his possibly/possibly not injured right quad. Jackson, a former Spur, was critical of ex-teammates Tony Parker and Manu Ginobili, who have publicly questioned the nature of Leonard's injury after a players only meeting in which they allegedly pleaded with him to return to action. 
"For Tony to come out and make the statement about his hamstring or quad was 100 times worse than Kawhi's is so low," Jackson said when he appeared as a guest on The Herd with Colin Cowherd. "And the timing of it is even worse. You talk about this meeting, y'all want him on the team, is he gonna be with us or not, and now all of a sudden this last week, you and Ginobili both come out and talk about it at the same time. I played on this organization. They came at me sideways before when Pop [head coach Gregg Popovich] asked me to say other people was better than me, so I know."
Jackson continued by blaming Parker for the Spurs getting bounced from the Western Conference Finals in 2012.
"I know how selfish Tony is because he's the reason why we lost in ['12] against OKC," Jackson said. "Because he didn't wanna pass the ball in Game 6 after I hit six threes in a row. So I know the type of person Tony is. He can be selfish, and by this comment, I won't be surprised if this makes Kawhi wanna leave. Because when your teammates go against you in the media, not having your back, you know that's coming from up top, why would you wanna be there … By the fact that came from Tony like that, that's super low. I lost a lot of respect for Tony because they always say, 'Well this is a class act, this is a class organization.' That was low coming from one of your teammates."
Watch Jackson on go off below, starting at the 3:35 mark.
Despite the nearly three-month long saga, the Spurs are currently tied for the 5th in the West, with the possibility of jumping all the way to third—where Portland currently sits, 2.5 games ahead—or falling out of the postseason picture altogether. It's no wonder his teammates want their best player back.