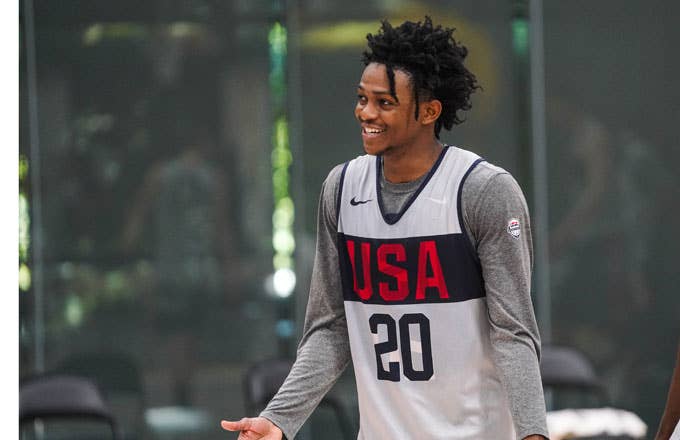 Fox's decision means that there are now only 13 players vying for the 12 available spots on Team USA's roster. Of those 13 players, only two were named All-Stars last year (Kemba Walker and Khris Middleton), and only one was named All-NBA (also Walker).
Fox reportedly stood out during the team's training camp, and multiple teammates had heaped praise upon him. His withdrawal comes after Kyle Lowry, Trae Young, and P.J. Tucker all backed out due to injuries:
Still, Fox only played six minutes on Friday during Team USA's friendly against Spain.
Currently the 13 players trying to lock down a spot are as follows:
Harrison Barnes, Jaylen Brown, Joe Harris, Kyle Kuzma, Brook Lopez, Khris Middleton, Donovan Mitchell, Mason Plumlee, Marcus Smart, Jayson Tatum, Myles Turner, Kemba Walker, and Derrick White.
Despite that roster (which still has a lot of talent...it's just not the biggest names in the league) Team USA is still favored to win it all.