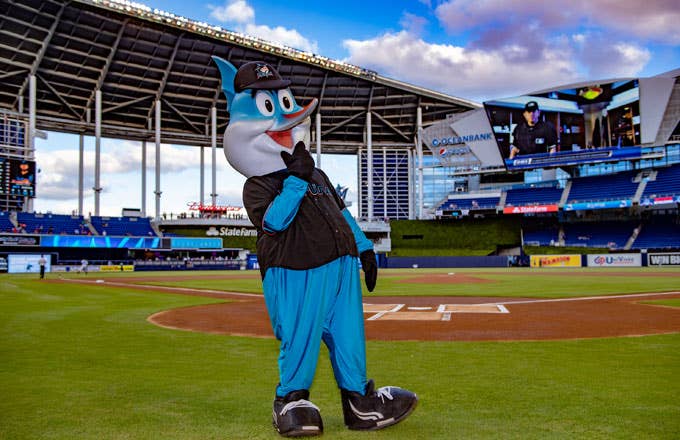 The life of a social media director is one fraught with the ever-present peril of saying something that could cost you your job. On the one hand you're trying to be funny enough to rack up followers and retweets, while simultaneously trying not to say something that goes viral for the wrong reasons and gets you a visit (or, more likely, an email) from your boss. Shit's not easy, especially when you also toss in the added stipulation of trying not to come off as overly corporate.
Anyway, whoever was running the Miami Marlins' account this past Sunday afternoon accidentally stepped off that social media tightrope when they told the account of their weekend opponent, the Tampa Bay Rays, that they are "LITERALLY THE ANIMAL THAT KILLED STEVE IRWIN."
For those in need of a refresher on the subject of what that even means, Irwin died in 2006 after his heart was pierced by a stingray.
The ALL-CAPS misusage of the word "literally" came at the end of a back-and-forth between the dueling social media squads, which is something that has become pretty commonplace in pro sports over the last few years:
In a statement, the team said, "This was a regrettable exchange by our otherwise creative social media team. Unfortunately, in this medium, sometimes we swing and miss, and this was definitely a miss." The team says that the matter was also handled internally.
The Marlins did not take down the tweet (which is good, people will get over it), but instead added to it by apologizing for making light of the late Crocodile Hunter's passing:
Not every job's as easy as it sounds on LinkedIn.