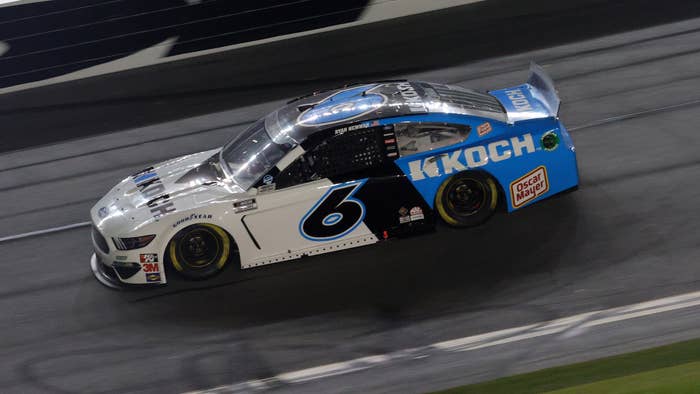 On Monday, the Daytona 500, which was pushed back a day due to weather, ended with a vicious crash that flipped the car of Ryan Newman. 
As you can see below, Newman's car turns over a number of times before crossing the finish line with flames on its roof:
Another viewpoint. Wow! I've watched NASCAR for years and that was one of the worst wrecks I've ever seen🙏

pic.twitter.com/kg538ULkb9
Newman was removed from the vehicle and taken to Halifax Health Medical Center. According to NASCAR, the injuries Newman sustained during the crash are serious but aren't life-threatening.
Denny Hamlin was crowned the winner of the Daytona 500. It's the third time he's won. 
"I think we take for granted sometimes how safe the cars are, and No. 1, we are praying for Ryan,'' Hamlin said after the race.
"Ryan's a tough guy"

Denny Hamlin speaking room the media now after winning the

#Dayton500

.

Says he's like everyone else just waiting for an update on Newman.

pic.twitter.com/IpNrKEvDN0