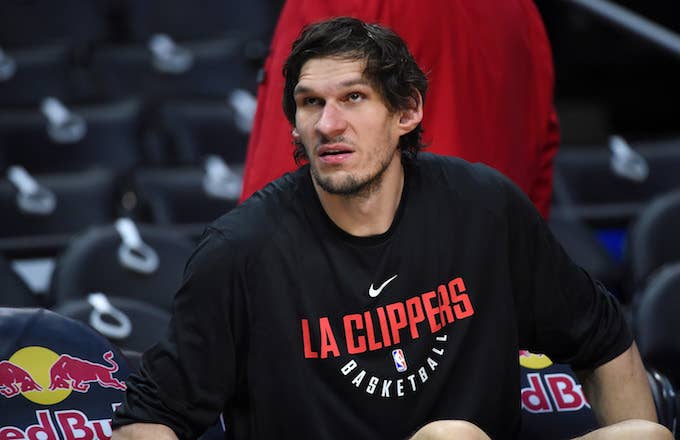 Boban Marjanović, a man with an eight foot wingspan with hands that make a basketball look like a grapefruit, will join the cast of John Wick: Chapter 3, according to multiple sources. Boban will be featured as an assassin, which should make for a great visual if nothing else.
In addition to Boban, it was previously announced that the cast would feature Halle Berry as a character named Sofia who enlists the aid of a pair of German Shepherds. It was also reported, back in January, that John Wick 1 and 2 director Chad Stahelski would be back on board for part 3.
"John Wick (Keanu Reeves) is on the run for two reasons… he's being hunted for a global $14 million dollar open contract on his life, and for breaking a central rule: taking a life on Continental Hotel grounds. The victim was a member of the High Table who ordered the open contract. John should have already been executed, except the Continental's manager, Winston, has given him a one-hour grace period before he's "Excommunicado" – membership revoked, banned from all services and cut off from other members. John uses the service industry to stay alive as he fights and kills his way out of New York City."
The third installment of John Wick should be hitting theaters on May 17, 2019.