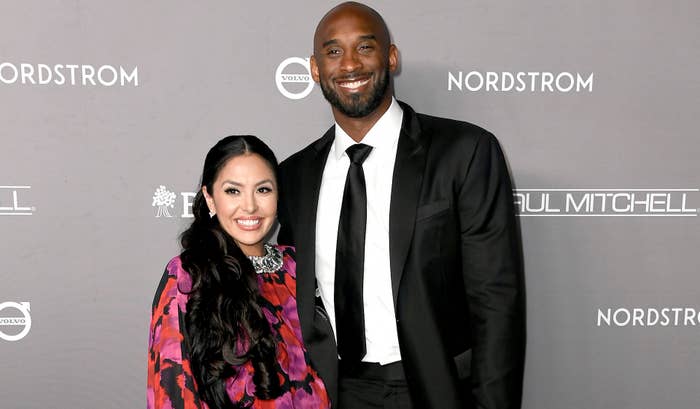 Today will forever be remembered by NBA fans as the day Kobe Bryant retired from the game of basketball.
While his 60-point exit on April 13, a.k.a. Mamba Day, was a monumental act by itself, its importance increases when paired with Bryant's untimely death. This prompted Kobe's wife Vanessa Bryant to commemorate this moment with her latest Instagram post. 
Vanessa used her caption to explain how Kobe's work ethic extended past the basketball court. 
"My husband worked his ass off for 20 years. Gave it his all. All he wanted was to spend time with our girls and me to make up for lost time. He wanted to be there for every single milestone and special moment in our girls lives," she wrote. "He only got to enjoy 3 years and 9 months of retirement. We had 2 more daughters, he won an Oscar, he opened Granity studios, he became a 5x best selling author and coached Gianna's basketball team in that time."
Vanessa went on to explain how Kobe's mentality was embodied in Gianna before lamenting over the helicopter crash that claimed Kobe and Gigi's lives.
"She worked hard and gave her all 7 days a week just like her daddy," Vanessa continued. "I wish I could back to that morning, every day. I wish they had a normal local game on 1/26. Life truly isn't fair. This is just senseless."
April 13 was deemed Mamba Day by the basketball community because it marked the end of Bryant's illustrious career. For 20 years, Kobe terrorized the NBA. He scored 33,643 career points en route to winning five championships, two Finals MVPs, and one NBA MVP. The 18-time All-Star's dominance fed the myth of the Black Mamba which lives on despite his death.