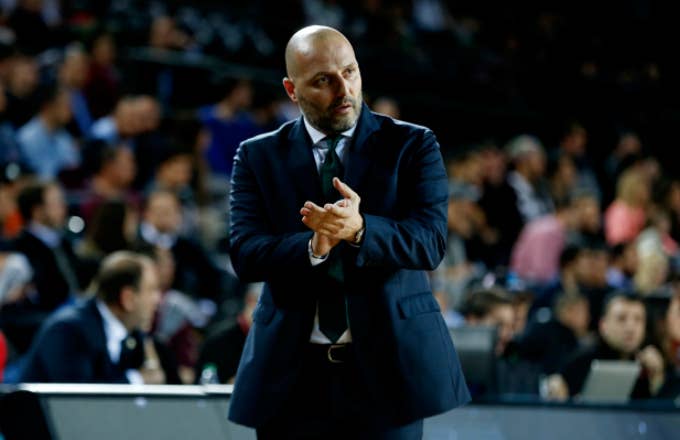 Countries are looking to snatch the spotlight from the vulnerable Team USA in this year's FIBA World Championship
During an interview with Serbian national television, Serbian national team head coach Aleksandar "Sasha" Djordjevic made it clear that they are ready to play Team USA. 
"Let's let [Team USA] play their basketball and we will play ours and if we meet, may God help them," Djordjevic said.
A lot of doubt has been cast on this year's Team USA. Not only have star players like Anthony Davis and James Harden elected not to participate, but this will also be the first time that Gregg Popovich leads a team into international competition. Djordjevic isn't sympathetic.
"That's what has happened to us," Djordjevic said in reference to past years when asked about the USA's absences.
Unlike the USA, Serbia will be at its full strength this year. The Serbian National team will feature NBA players Bogdan Bogdanovic, Nemanja Bjelica, Nikola Jokić, and Boban Marjanović.
"Just thinking of us and some other national teams that are not mentioned that much," Serbia stated. "For example, Germany, in recent years. We have played against them twice in qualifying rounds and lost both times. There's Greece, Russia, France, Argentina, Canada, Brazil, Spain…. I don't think about the Americans at all."
Serbia and USA have faced off a few times in the past, including in the 2016 Olympics when the States beat them to win the gold medal.  Team USA beat Serbia by 30 that time, and a victory might not be as easy this go around.