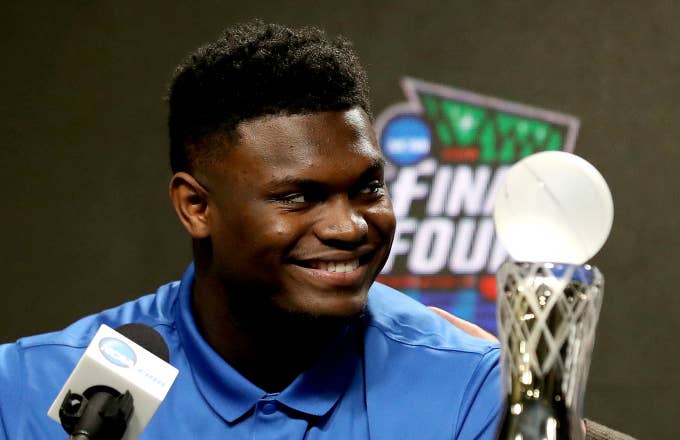 The Pelicans will presumably select Zion Williamson with their No. 1 pick. If they do, Master P will welcome him with open arms. The New Orleans mogul/former basketball player sat down with TMZ's Van Lathan and talked about his excitement for Williamson potentially playing for his city.
"He'll be bigger than Michael Jordan," Master P said. "Think about it: When Jordan first came out of college everyone had to have his jersey. Everyone wanted to be like Mike. Come to New Orleans they gonna wanna be like you Z."
Williamson was reportedly rooting to go to New York and had to be whisked out of a Hilton Chicago hotel room after the Pelicans were announced as the winner of the No. 1 pick. Williamson's stepfather, Lee Anderson, went against reports and said Williamson was actually cool with playing for New Orleans.
"One thing that Zion has always been taught is to accept the things you can't change and change the things that you can change. And, this is one of the things that he has nothing to do with," Anderson explained to a Baton Rouge sports radio show.