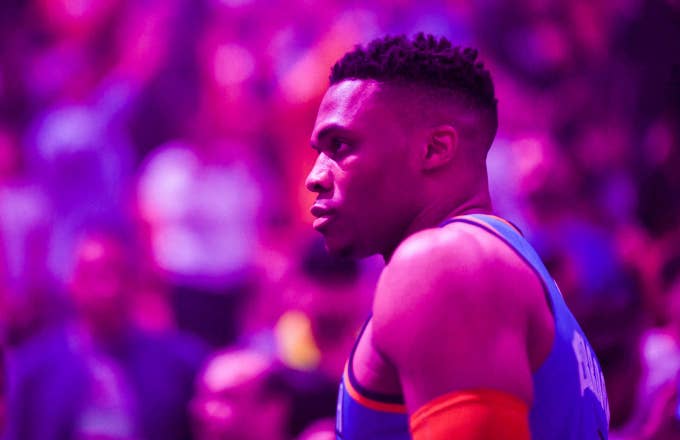 It looks like Russell Westbrook's time in Oklahoma City is coming to an end. 
On Monday, ESPN's Adrian Wojarnowski dropped another one of his patented bombs when he reported that sources claim Westbrook is looking into leaving the Thunder for Miami. 
"Westbrook and his agent Thad Foucher have been discussing trade possibilities and scenarios with Presti and the sides are both motivated to find a resolution sooner rather than later," Woj wrote after claiming "The Miami Heat have expressed interest, a potential destination that also appeals to Westbrook."
Woj went on to claim that Westbrook wants to play for a team that has the potential to win a championship—and after sending Paul George to the Clippers—the Thunder are no longer in the position to compete.
Based on conversations among player, agent and team, Oklahoma City for the first time is receptive toward trade calls on franchise star Russell Westbrook, league sources tell

@TheAthleticNBA @Stadium

.
Westbrook and the Thunder are mutually interested in moving the former-MVP. Despite being the last man standing from the initial core which included Kevin Durant and James Harden, the 30-year-old seems to understand that time is not on his side. This has led him to insist the front office explore trade options. As for the Thunder, it is clear they are looking to put together a massive rebuild. After the Paul George trade, OKC now has six future first-round picks. This puts them in the position to deal away Westbrook's 4-year $170 million contract without scrambling for a big return. 
Although they just signed Jimmy Butler to a max contract, Miami has enough cap space to add another star-level player and Pat Riley is not shy about dealing away the Heat's acquired assets to do so.