Antonio Brown's Agent Doubles Down on Wide Receiver's Innocence in New Interview (UPDATE)
With his client's career in jeopardy, Rosenhaus stopped by ESPN's SportsCenter to shed light on the situation.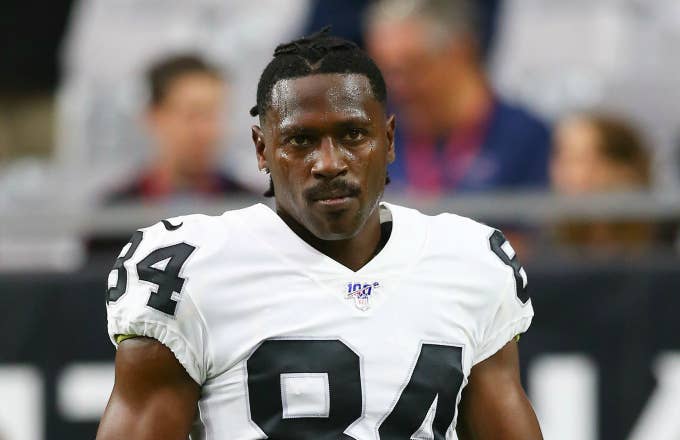 Getty
Image via Getty/Kevin French/Icon Sportswire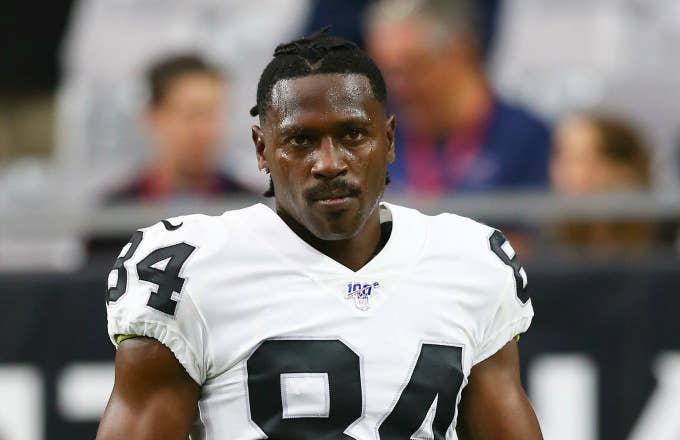 UPDATED 9/13, at 10:55 a.m. ET: Adam Schefter reports that Antonio Brown will not be placed on the commissioner exempt list since there is no criminal investigation. He's eligible to play this Sunday.
At this point, NFL will not place Antonio Brown on commissioner exempt list, as there is no criminal investigation, making him eligible to play Sunday vs. Miami, per sources. NFL has opened its investigation, which will include interviews with Antonio Brown and his accuser.
UPDATED 9/11, at 2:00 p.m. ET: Despite reports claiming that Miami-Dade authorities haven't received any official complaints regarding Taylor's allegations against Brown, Andy Sheehan of KDKA-TV states that Allegheny County, Pennsylvania District Attorney Stephen A. Zappala, Jr. will open an investigation into the alleged incidents. 
"Zappala's office would have jurisdiction over only one of the three specific incidents detailed in the civil complaint," Pro Football Talk's Mike Florio explained. "Britney Taylor alleges that, in early June 2017 while she was in the bathroom of his Pittsburgh residence, 'Brown walked in with his penis exposed' and then 'grabbed and kissed her without her consent.'"
See original story below.
Drew Rosenhaus has been forced to explain the antics of his client, Antonio Brown, ever since AB forced his way out of Pittsburgh. While most were football-related scenarios, Rosenhaus must now handle a much more serious situation. 
This week, it was revealed that the wide receiver allegedly sexually assaulted his former trainer, Britney Taylor, on three separate occasions. Taylor has since filed a civil lawsuit against Brown, who has denied the allegations. With his client's career in jeopardy, Rosenhaus stopped by ESPN's SportsCenter to double down on Brown's innocence. 

Per NFL regulations, only commissioner Roger Goodell can make decisions regarding AB's future in the league. While it's still unclear on what he will do, insiders have told the Washington Post that Goodell is contemplating placing AB on the Commissioner's Exempt List. This will allow AB to receive pay during the investigation, but he won't be eligible to take the field until a verdict is rendered.
However, Adam Schefter reports that Brown will practice with the Pats on Wednesday, with Bill Belichick saying that the team will take it "one day at a time."
According to ESPN's Adam Schefter, Taylor is willing to meet with the NFL about the incidents next week, following her wedding.
The Miami Herold's David Ovalle reports that the Miami-Dade County authorities do not have an open criminal investigation into Taylor's claims. The department hasn't received a formal complaint from Taylor, therefore Brown has not been named as a "suspect" in any sexual assault crime.