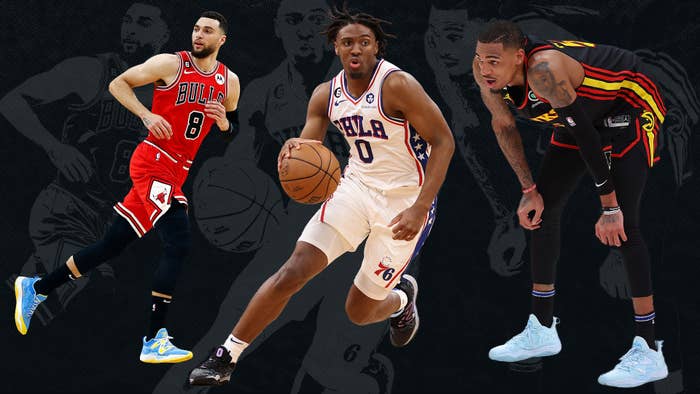 From its inception to today's game, generations of basketball stars have conjured their hoop dreams on neighborhood blacktops, rec center gym floors, and makeshift home courts. Others made their name in different sports before discovering their on-court talents during gritty pickup games and street ball tournaments.
Those moments on the hardwood or cement floors defined their future play styles. They learned how to flick their wrist on their jump shots; kiss the top of the backboard on reverse layups, dunk over contested hands, and meld their skills and passions together to create their legacy – the same tireless pursuit of perfection that New Balance has applied to decades in the footwear game.
Since 1906, New Balance has focused on being makers rather than marketers. They've prioritized craftsmanship and impact over hollow accolades and fleeting moments of recognition and engagement. With the quality of its products, materials and partnerships, the brand has established an independent voice in the conversation of sports and culture, while inspiring a growing community of patrons proudly donning the letter "N" on their kicks.
From the playground to arenas, big-name talents like Tyrese Maxey, Zach LaVine and Dejounte Murray have been drawn to the New Balance brand and its connection to street basketball culture. These hoopers talked to Complex about their early experiences on their hometown courts and how those memories inspired their game and style today.
Tyrese Maxey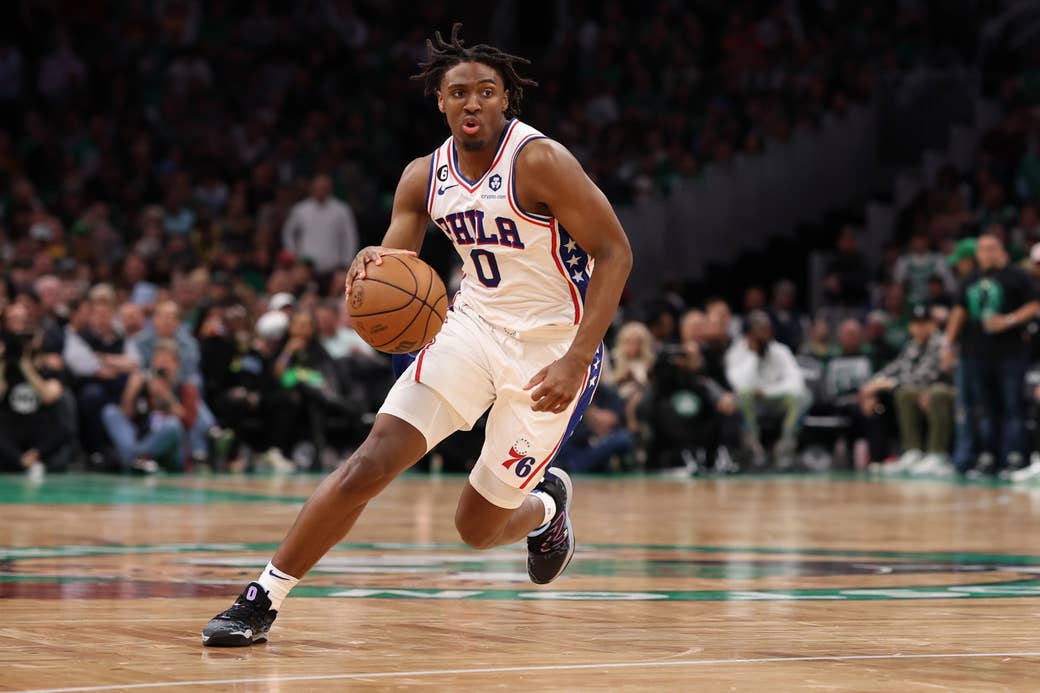 Before Tyrese Maxey became a first-round draft pick, the Dallas native was outplaying hoopers his own age. He was running the baselines as early as 4 years old, and there wasn't a place in the world with a ball and a hoop he didn't want to showcase his basketball talents. "My father was a head boys' basketball coach, and I would go to practice with him and play. If I couldn't go with him, I would go to the park in my neighborhood and play or force my uncle to play with me," he says.
Under his father and uncle's wing, he began learning the nuances of the game, and the two men shaped Maxey's fast-paced and creative playmaking style and instilled his confidence off the court. That growing conviction allowed him to embrace the resistance of elevated competition, and it opened his mind to the benefits of street and recreational ball. "Pickup games and structure-free basketball teach you how to improvise and give you a better feel for the game," Maxey says. "Pickup games bring out a different level of competition; guys are going at you, and they have much to prove."
Now, the 22-year-old scorer wants to give aspiring hoopers in Philly the same experience he had in his youth. By pouring into the city's parks and recreational centers, he feels it will increase community engagement, round out young players' games and inspire others to capture the grit and relentless attitude he adopted on Dallas' outdoor courts. "It's extremely important; it's the blueprint of basketball; it connects you with the people from all walks of life within the basketball community," the University of Kentucky product says. "It builds a different layer of toughness. I've recently started to connect with some of the public park leagues here in Philadelphia; I'm looking forward to working with them and seeing what I can do to help push and keep the culture moving forward."
Dejounte Murray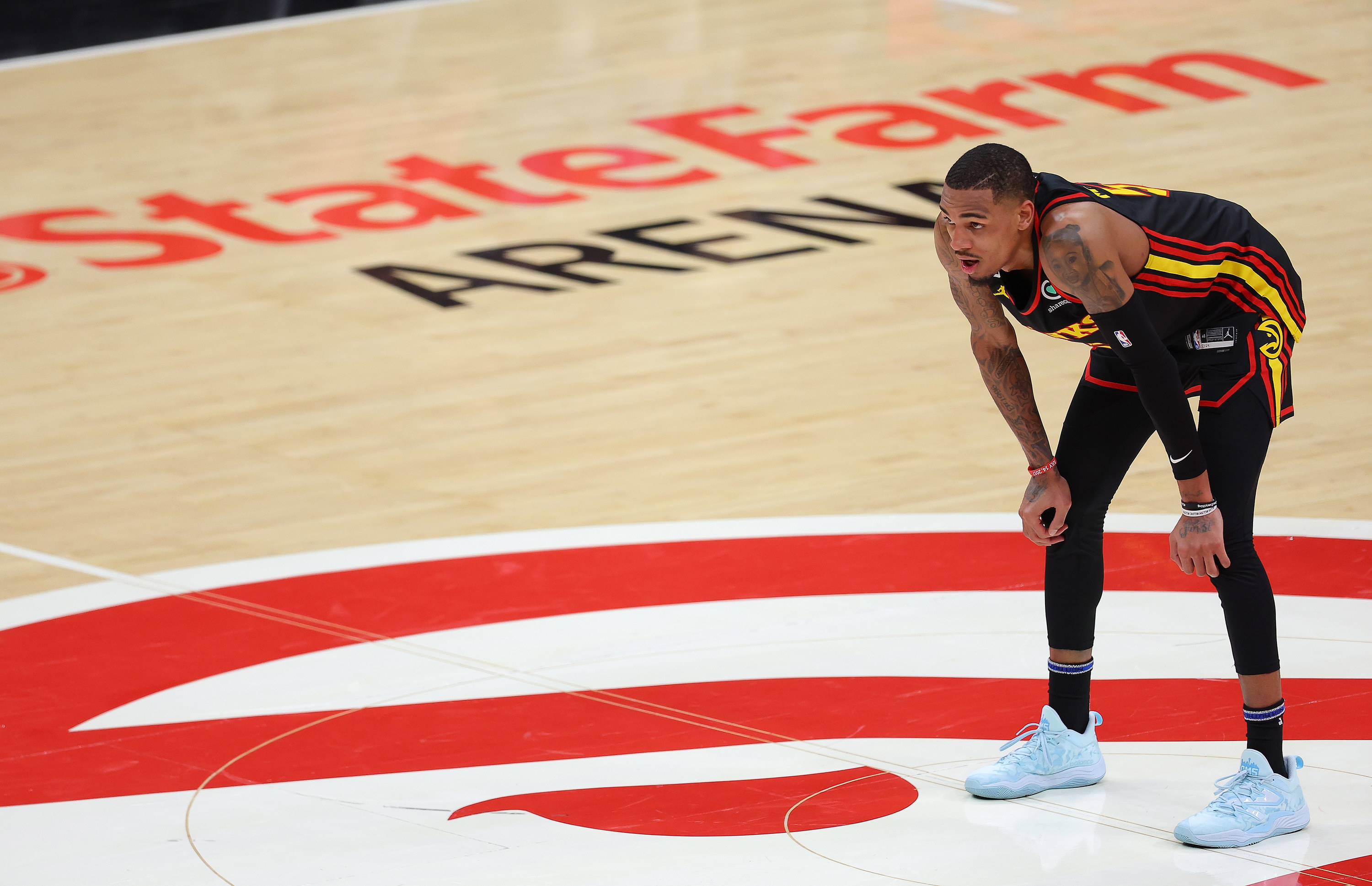 Basketball always came easy to Dejounte Murray. He dropped 35 points in his first rec league game, and did so well, he was convinced the rims were too low. Fortunately, he was wrong, and that day foreshadowed his future career as a professional athlete.
Like Maxey, the Seattle native's coronation into the sport was through his uncles, who made a hoop out of laundry baskets to play basketball indoors. Outside the house, Murray says they played on two hoops with missing backboards, and he followed his uncles wherever else they spotted a suitable court and competition. "I played everywhere my uncles played, which was our house, school, churches, and local outside courts," Murray says.
By competing in outdoor pickup games and rec leagues, the former University of Washington star found his love for organized ball and street hoops, and recognized the need for both forums. Murray said it toughens the skin of players. "Streetball is so important because it allows you to fall in love with the game of basketball, hooping freely and competing harder than ever, so I definitely believe it's really important and it produces the best hoopers," he says.
Between pro ball and streetball, Murray almost prefers the freedom he felt on the playgrounds and rec gyms he played on as a kid. The 26-year-old defensive stopper says he's excited to see the best streetballers between Seattle and Atlanta, and his plans to return to the blacktop might be in the cards this off-season. "Streetball is the real deal. I prefer that hoop more than anything, and the league is the league; [it] turned my dreams into reality, and [me] proudly representing my family," he continues. "In the off-season, I'm training and playing with my teammates at our practice facility and even outside too. But sooner rather than later, I want to take my 5 and go play against some of the local best in Seattle and Atlanta."
Zach LaVine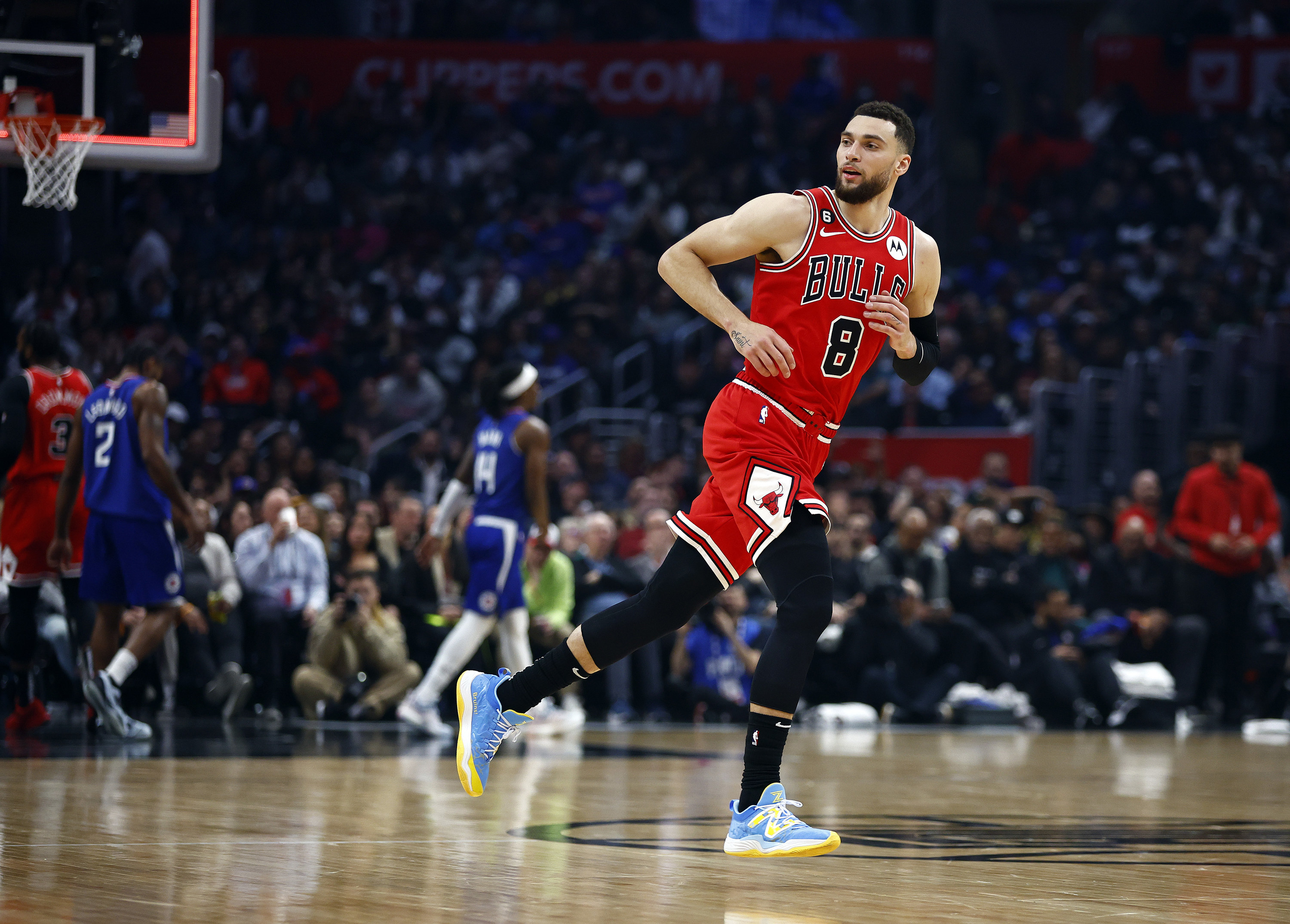 For player Zach LaVine, his early streetball days didn't begin on an actual street. In fact, not even above ground. Instead of a nearby park, rec center, church or playground, his professional athlete aspirations first bloomed in the basement of his childhood home. Before the high-flying scorer was in Pre-K, his dad set up a hoop and backboard inside the underground space.
From an early age, the two-guard was destined for a career in sports. His mom was a softball player in college and his dad played football professionally as a linebacker. But after trying his hand at different sports, basketball quickly rose up the leaderboard, and he traveled wherever his newfound passion took him. "I played everywhere, from local parks and rec centers to high school tournaments," the two-time All Star says. "On weekends my mom, dad, and sister would drive around looking for different parks that had different nets and rim heights."
As he traveled around and beyond the suburb of Renton, Washington, LaVine said the experiences sharpened his game and focus, and prepared him for the physicality he would later face in his college and pro career. "Whenever you're a young athlete, it's good to learn how to compete in a team sport; It teaches leadership, toughness, and sportsmanship,"" he says.
LaVine said the playground and local rec centers are where the game feels the purist, so it's no surprise most players cite their hometown courts as the place they found their passion for basketball. Some of his fondest memories were playing alongside his dad in pick up games, who would elevate over YMCA hoopers long before LaVine was posterizing power forwards and centers. Looking back, the former UCLA standout says those experiences are valuable for any young basketball player. There are people of all different sizes and various skills when playing pickup games. Not only did that enhance the versatility of my game, but it taught me always to stay ready,"LaVine says.
To learn more about New Balance Basketball, visit newbalance.com.