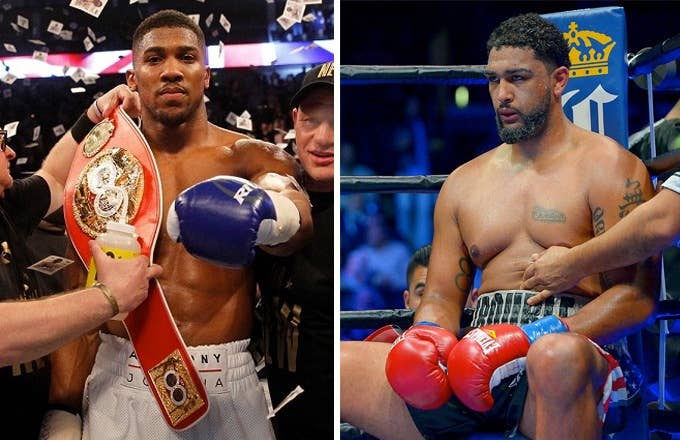 It's time to start the countdown to the next stop in Anthony Joshua's quest for world domination.
After conquering American heavyweight Charles Martin at the O2 Arena on April 9th to claim the IBF world heavyweight title, AJ will be welcoming another fighter to London from across the Atlantic in the shape of unbeaten man mountain, Dominic Breazeale.
With most casual fight fans wanting to see an all-British unification fight between Joshua and Tyson Fury sooner than logic tells them is possible, not everyone has been blown away by Breazeale's grand unveiling.
Is it going to be another big night on Box Office for Anthony Joshua or will it be his Buster Douglas moment? Here's everything you need to know about the challenger for AJ's IBF title on June 25th, Dominic Breazeale.
Just like AJ, Dominic Breazeale Has Olympic Pedigree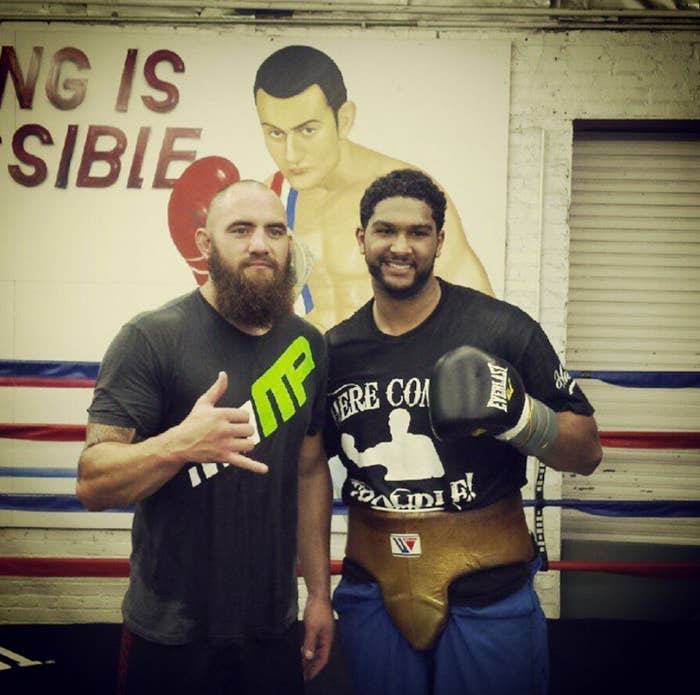 In a relatively short professional career to date, Dominic Breazeale has displayed the type of power that makes him a danger to any other fighter in a not-too-deep heavyweight division.
Breazeale has won all of his 17 fights so far and 15 of those wins have been via KO. That's a pretty impressive 88% KO ratio, which is higher than the king of the division, Tyson Fury (72%), and renowned power puncher David Haye (86%). 
He's boxed 57 rounds to AJ's 34 – and arguably the stiffest test of his career came in his last outing against 43-year-old slugger Amir Mansour. In something that will be a sign of encouragement for Joshua, Breazeale was floored by Mansour for the first time in his career. The IBF challenger did come back and win the fight – in style, too – leaving Mansour with a broken jaw and a split tongue that required 34 stitches.
Breazeale was also taken the distance by little-known fighter Fred Kassi, who has actually been lined up as a punchbag for Hughie Fury on April 30th.
To summarise, Breazeale has beat everyone put in front of him in style...but he's never really fought anyone who can claim to be world class.
Why Has Breazeale Been Chosen to Fight Joshua?