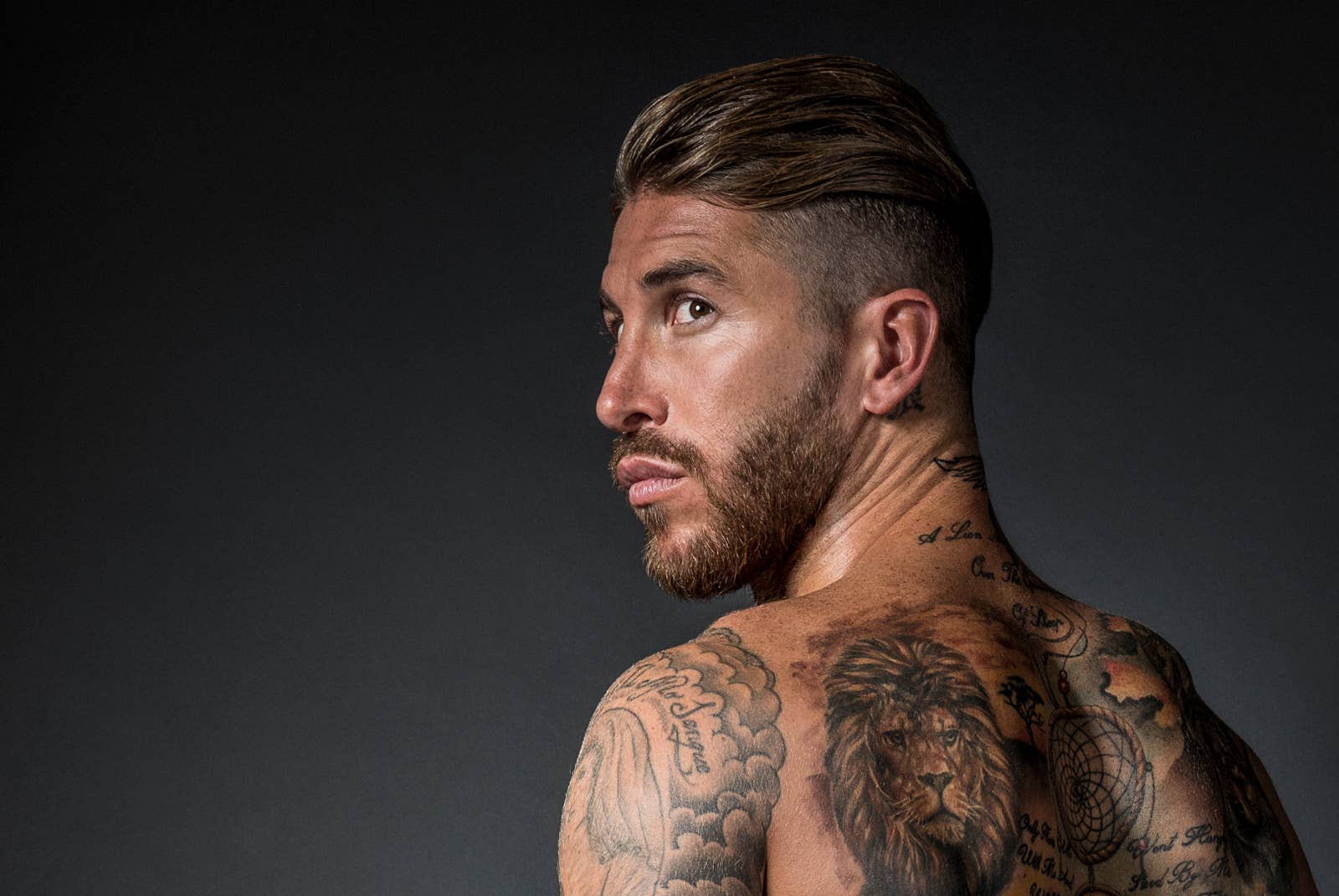 As the captain of an all-dominant Real Madrid team, Sergio Ramos is undoubtedly one of the most successful athletes in all of sport in 2017.
With three Champions League victories in the past four seasons, Ramos is at the heart of a team that's writing a chapter in Real's history that rivals any other period in the club's rich and sparkling past.
In a club that's traditionally packed with the most glamorous players that money can buy, the 31-year-old defender gives his team much-needed heart and soul as he prepares to enter his 13th season with Los Blancos.
When he's on the pitch, Ramos is in complete control and plays with the type of power and emotion that makes him a favourite on the terraces ahead of those who score 30 goals a season. It's this quality that makes him the perfect fit as the face of Nike's Tiempo Legend 7, the silo with the most class, heritage and respect in Nike Football's catalogue.
We sat down with Sergio Ramos in Madrid as the curtain was raised on the Nike Tiempo Legend 7 to talk about Real's current era of dominance, how music affects his game and his surprise status as football's biggest sneakerhead.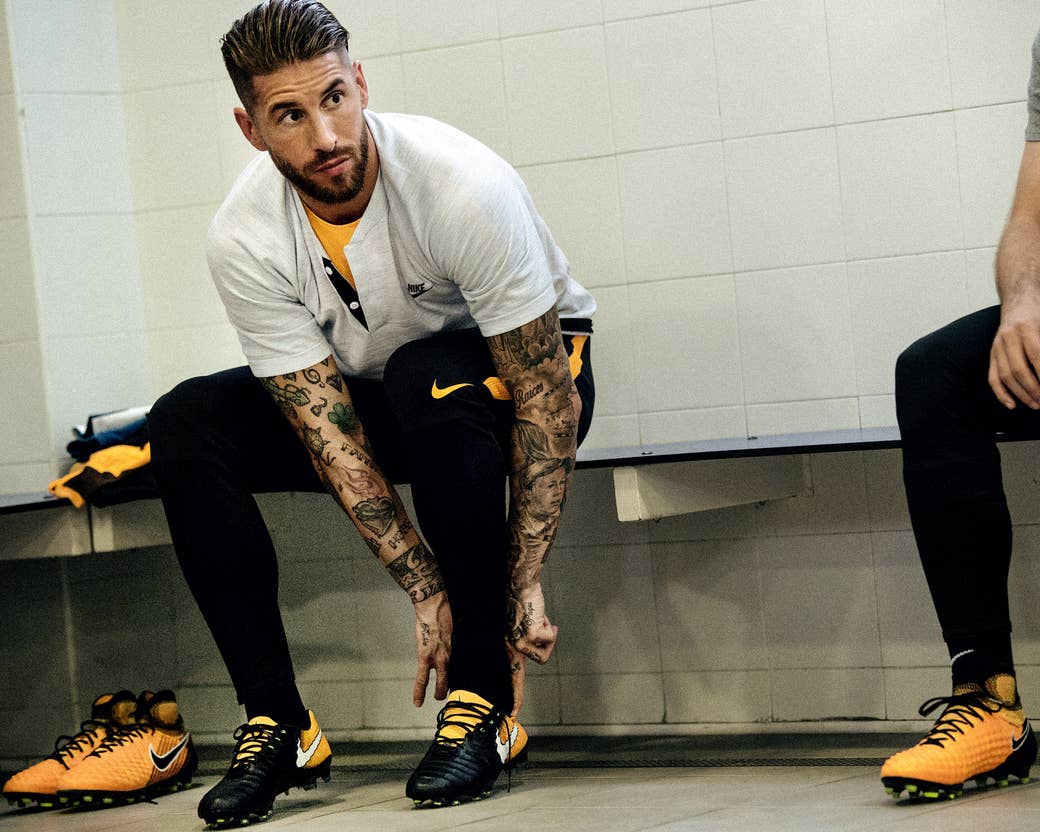 COMPLEX: We're only a month removed from the Champions League final but we're already at the start of the new season. How have you spent your short summer?
Sergio Ramos: I just like to spend time with my family and friends, especially my children. I try to recharge my batteries so I can start the new season fresh and ready to win.
You were in Peru recently. What sort of work do you do there?
I'm a UNICEF ambassador and every two years we make a trip on the ground to find about the work we've done and need to be doing. I've been to Brazil, Senegal, Cuba and now Peru. I go there because I want to help. The main objective of my collaboration is to help UNICEF spread the extreme need that thousands of children suffer around the world and to get involved in all the campaigns and actions that I can.
Do you feel that footballers have a responsibility to be good role models?
Of course. We have to take advantage of the power of football and show solidarity to people who are facing hard times. The fans give us so much love and we have a responsibility to take that love and project it somewhere important, such as children who are in great need.
What's been the secret to Real Madrid's great success in the past few years?
We have to always stay humble and we have to always work hard, it's not a big secret. We're a very competitive group of players and we always stick together, we work and live as a team. We've also got such a huge squad with lots of talent deep on the roster. The players on the bench are just as important and impressive as the ones in the starting eleven.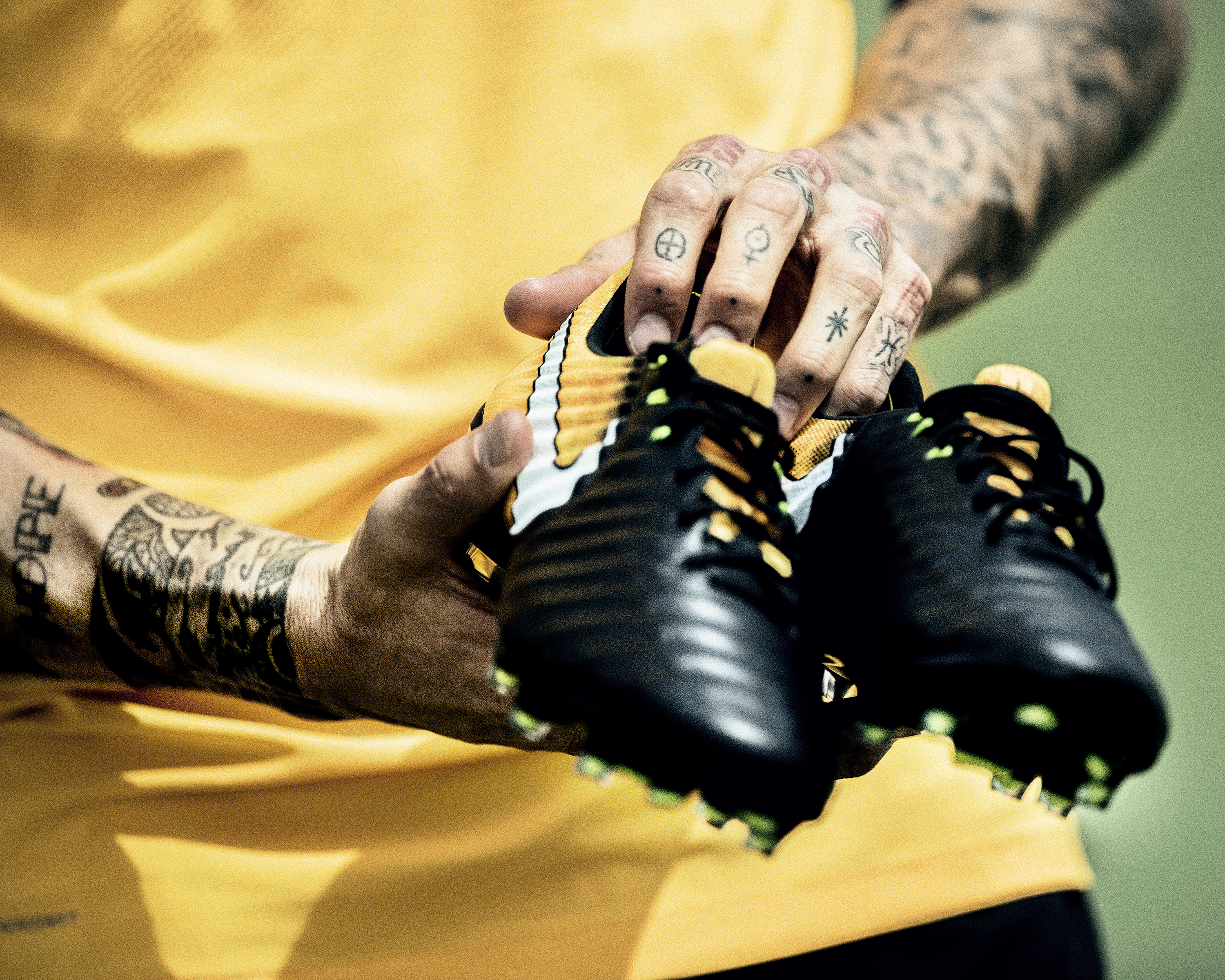 "I've always loved Nike shoes and I'm in a position where I like to collect them now, especially the limited-edition Jordan and Air Max pairs."
What are your first thoughts of the new Tiempo Legend 7?
I really identify with this boot, I truly think it's the best you can find right now. They make feel more confident and comfortable on the pitch, I really feel they allow me to express my playing style.
What other sports do you enjoy and what other athletes do you take inspiration from?
The most important to me is Rafa Nadal because of how he works and plays. He goes through ups and downs but all athletes do, we're not robots. All athletes, not just me, should look at him and take inspiration from his attitude.
How important is music to you in you pre-match preparations?
It's very important to me, it's a way of life to me. Music is a way of expressing my mood and it definitely helps to motivate me before a game. It also helps me move on from past defeats or keeps my mind busy when I'm not playing, so music is definitely something that follows me every step of every day.
You're styled out in the limited Nike Air Max 97 'Silver Bullet' right now. Are you a bit of a sneakerhead?
I've always loved Nike shoes and I'm in a position where I like to collect them now, especially the limited-edition Jordan and Air Max pairs. My house is full of special releases.
The Nike Tiempo Legend 7 will be available from nike.com from July 13th.