A Timeline of Ja Morant's Off The Court Incidents: From an Alleged Punch to Flashing Guns
Ja Morant has been a part of some troubling situations since last May. From an alleged punch to flashing guns, here's a timeline of his controversies.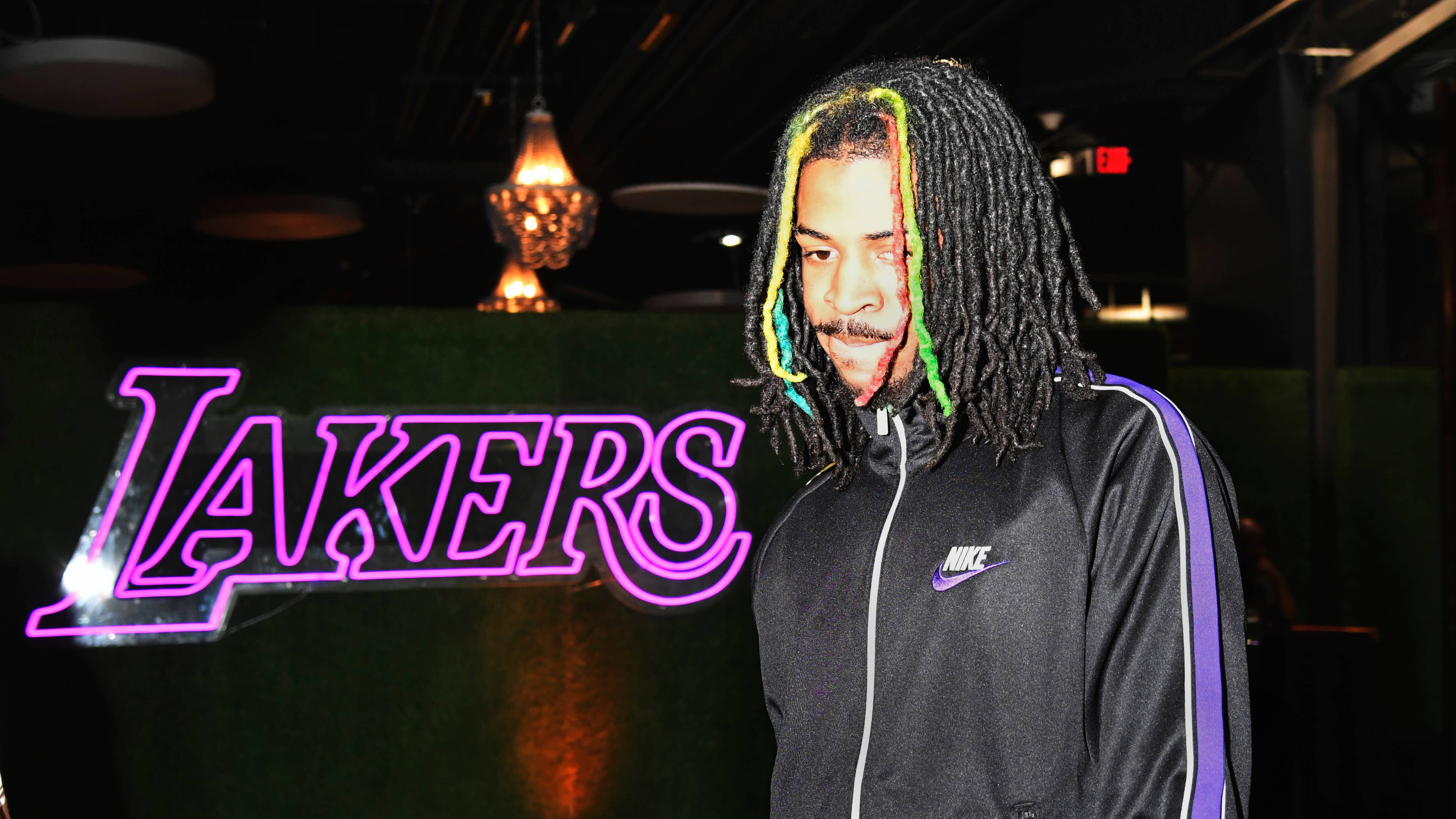 Getty
Image via Getty/Kevork Djansezian
Ja Morant quickly emerged as fan favorite when the world introduced to him during March Madness as a sophomore at Murray State University. His eye-popping athleticism combined with his consistent unfazed demeanor and swagger had basketball fans enamored with his future stardom. After a year and some change in the NBA, Ja stamped himself as one the best young players, one of the most electrifying talents, and one of the future faces of the league. He became the face of a city, Memphis, and one of the most marketable players in the league.
Unfortunately, his reputation and fan approval has taken a hit the past year. Morant has garnered headlines for the wrong reasons of late and is continuously digging a deeper hole for him to climb out of. While no player or human is perfect, there must be consequences for your actions especially when they are repeated offenses. From allegedly punching a 17-year old kid during a pickup basketball game to flashing guns on Instagram Live on multiple occasions, Ja Morant has been a part of some troubling situations since last May. The latest happened last week when he was caught brandishing a gun for the second time on a friend's Instagram. 
As we await a final decision from the NBA on what Ja's punishment will be, we put together a timeline of the Ja's troubling situations.  
May 14. 2022: Deleted "Hollows" Tweet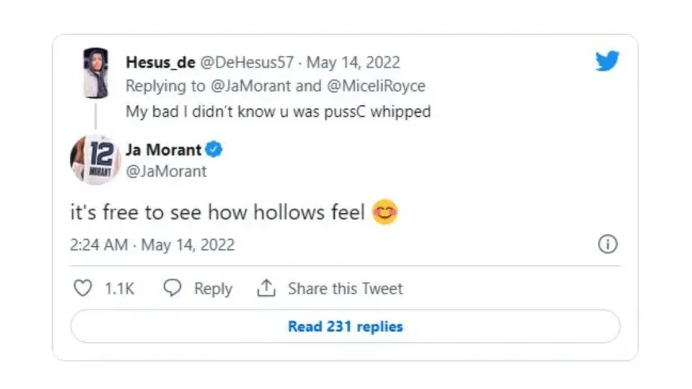 Ja Morant has never been one to hold his tongue on Twitter or even social media in general. While that has helped build his notoriety and fan base, it has also been his downfall especially as of late. After the Grizzlies were eliminated by the Warriors in the playoffs, Jonathan Kuminga decided to troll the Grizzlies. Morant attempted to humble the rookies' tweet by telling him he needed to earn his stripes.
Warriors fans clapped back at Ja and he responded to one fan saying "it's free to see how hollows feel," which likely references bullets. This was before all the gun controversy started so the response was swept under the rug for a few days but considering the events that followed, it possibly provides more context to this response. 
July 22, 2022: The Mall Incident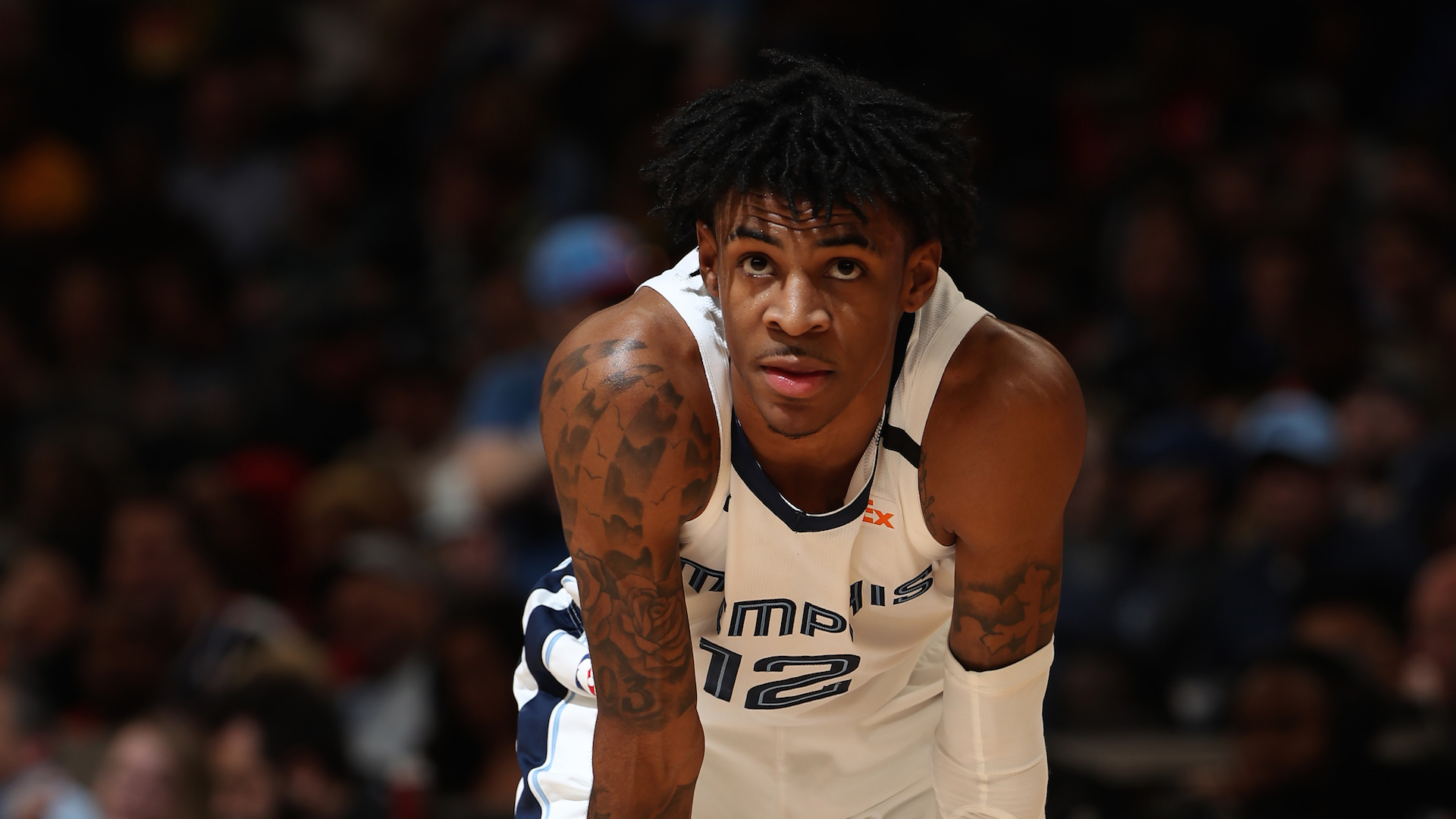 July 26, 2022: Allegedly Punched 17-Year Old Boy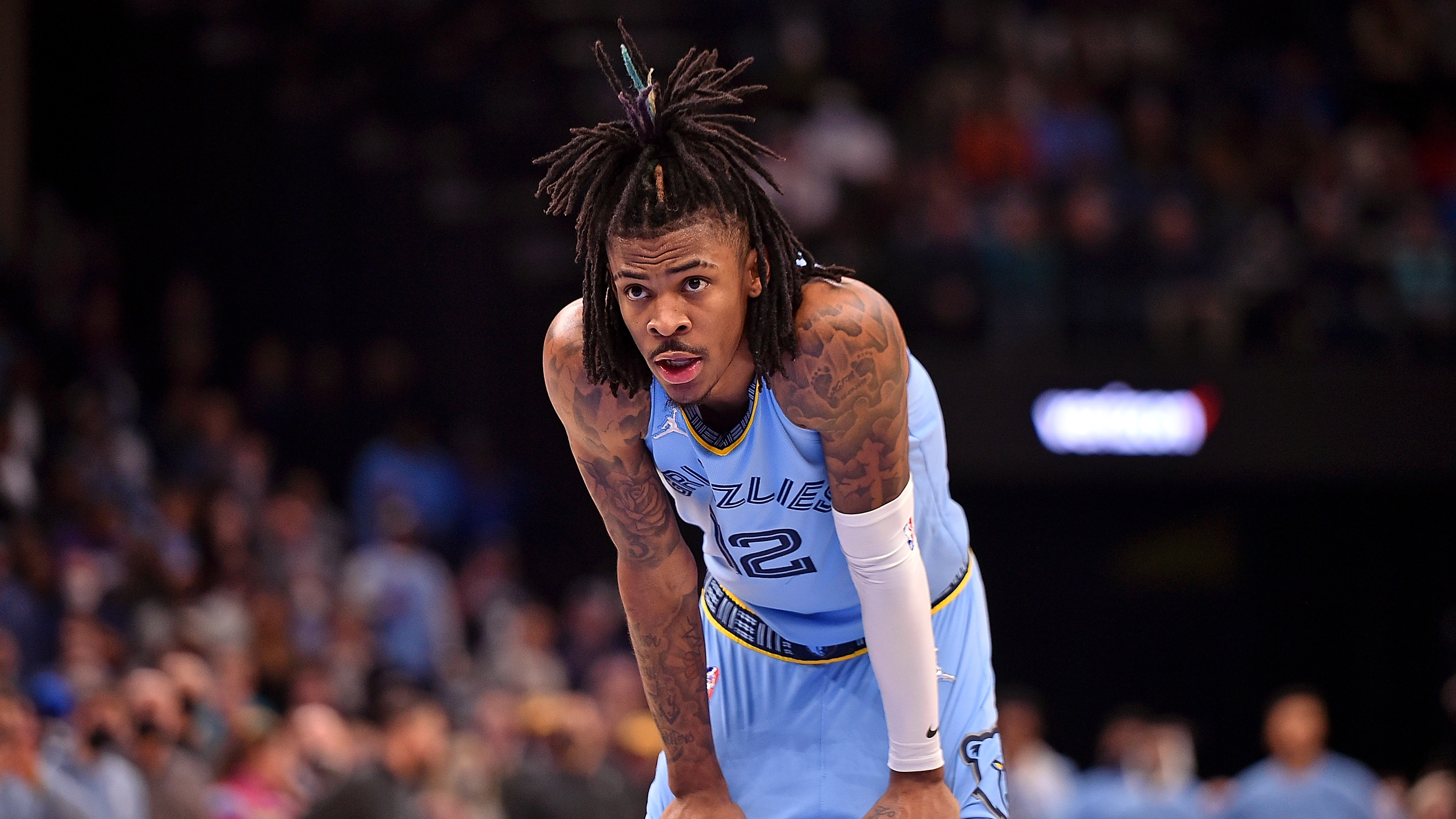 Jan. 29, 2023: Allegedly Shined Red Laser at Pacers Staff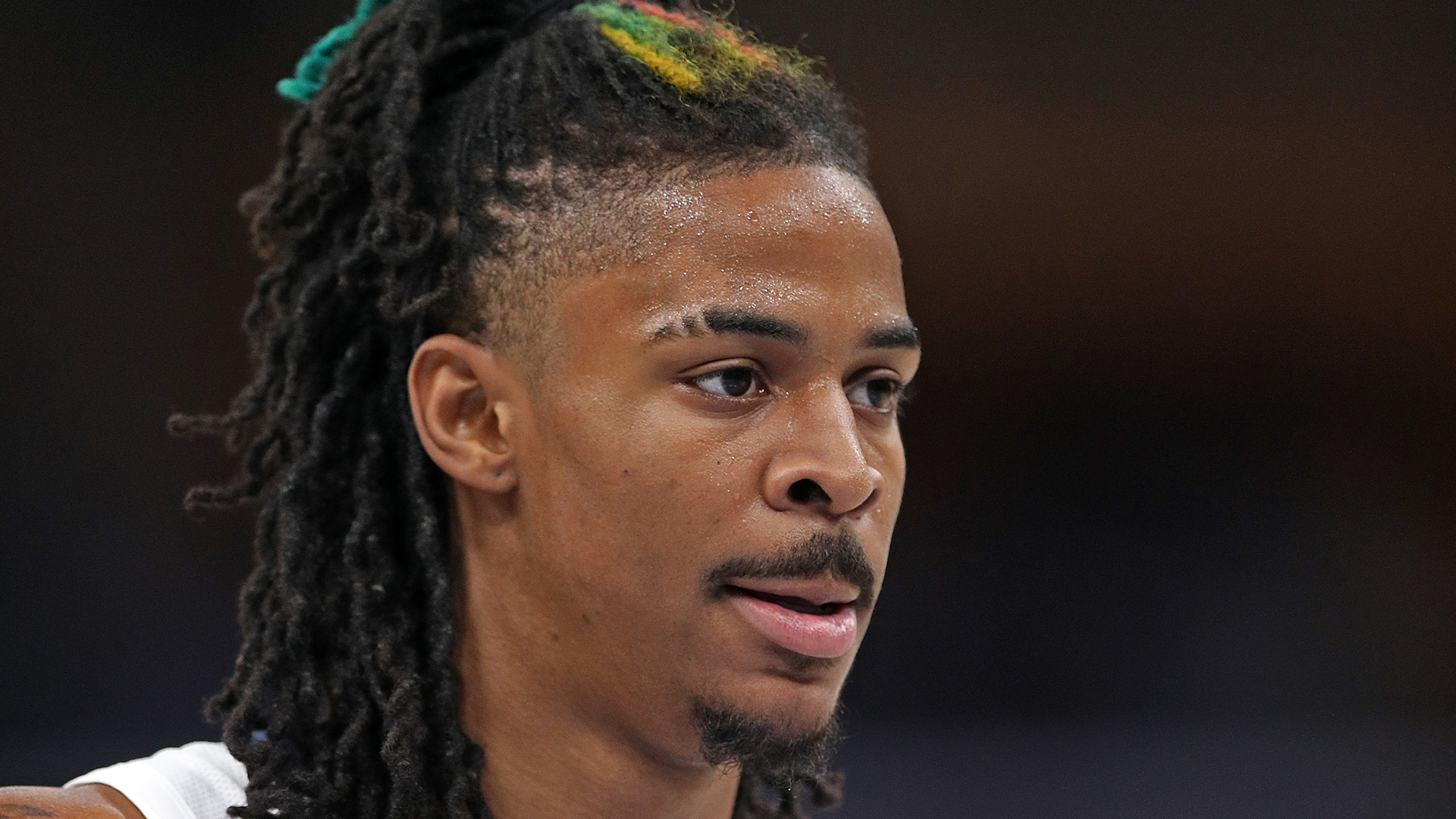 As reported by The Athletic, members of the Indiana Pacers staff claimed that Ja Morant and some friends pulled up to the loading area of the FedExForum in Memphis and shined a red laser attached to a gun at them. This was following an on-court confrontation between the Grizzlies and Pacers. The NBA did conduct an investigation and could not confirm that any of this happened. Ja took to Twitter to call out the noise that was stemming from this report. 
March 13, 2023: First Suspension for Flashing Gun On Instagram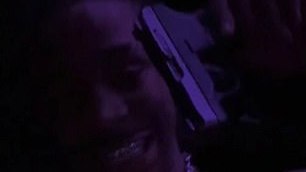 The NBA suspended Ja Morant for eight games after he went on Instagram Live in a strip club in Denver and briefly flashed a gun to his audience. 
"Ja's conduct was irresponsible, reckless and potentially very dangerous," said NBA Commissioner Adam Silver in a statement, via the Associated Press. "It also has serious consequences given his enormous following and influence, particularly among young fans who look up to him."
Morant publicly apologized to the world in a sit-down interview with ESPN's Jalen Rose. Morant said the incident did not reflect who he was a person and the gun wasn't his. He also stated that he would show everybody who he is in the future. 
May 14, 2023: Second Time Flashing Gun Again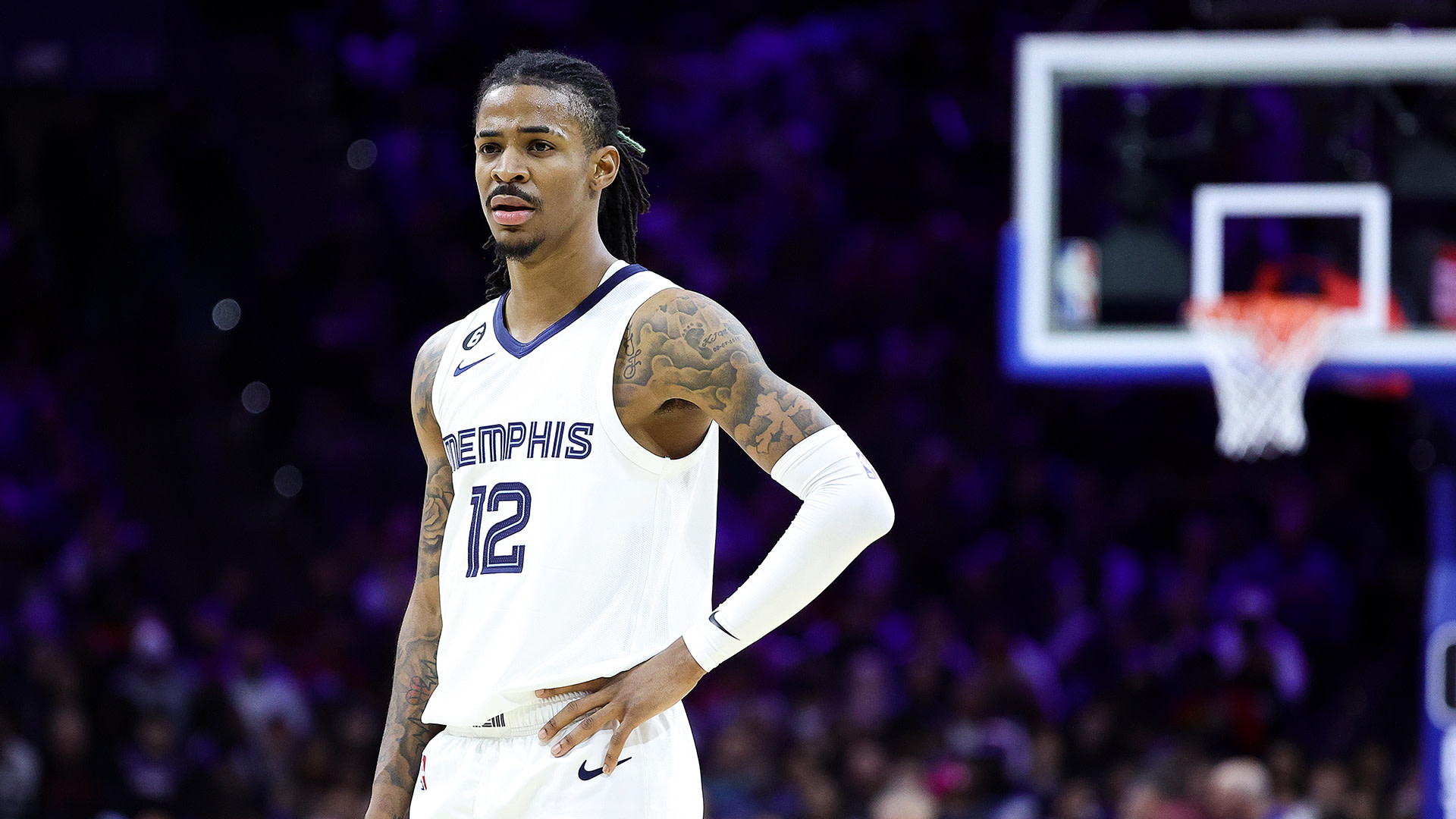 Just when it seemed like everyone was ready to move on from the first gun social media incident, Ja Morant had another slip-up on Instagram Live when he once again briefly flashed a gun. This time it was a friend recording and from the looks of it, his friend tried to protect Ja once he noticed the gun was showing on camera but by then it was too late.