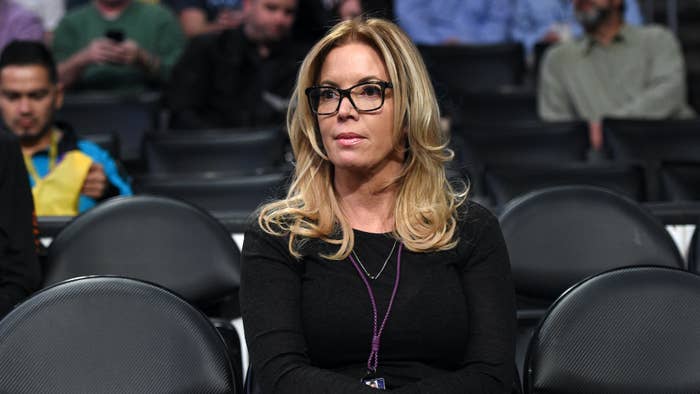 On Friday, Lakers President Jeanie Buss took to Instagram to share a racist and hateful letter she received from a fan identified as "Joe."
"After much thought, I decided to share this letter I received on Monday so that everyone can see the hate is real and living out there," she wrote in the caption. "This is happening in our world TODAY. It's real and it exists."
She added, "On this day, Juneteenth, I ask my white friends to join together, acknowledge the racism that exists in our country and around the world, and pledge to stop ignoring it. We all must do better."
The content of the letter, which you can see above, is particularly nasty in the way it refers to the Lakers' Black players, and the manner in which it invokes the death of Kobe Bryant.
The Lakers recently announced plans to acknowledge Juneteenth by giving their staff the day off, and asking them to educate themselves about race relations and systemic injustices in the U.S. The franchise administered reading materials to workers and offered a screening of the documentary John Lewis: Good Trouble. Lewis is a civil rights activist and one of the original Freedom Riders. He's also been a U.S. congressman since 1987.
The Lakers announced that they intend to make donations as a way to "combat some of the current inequalities that exist in the Black communities we serve," according to the Los Angeles Times, with plans to provide iPads to educational organizations that they already work with. Additionally, the Lakers have hired Karida Brown, an assistant professor of African American studies and sociology at UCLA, as their first director of race equity and action.