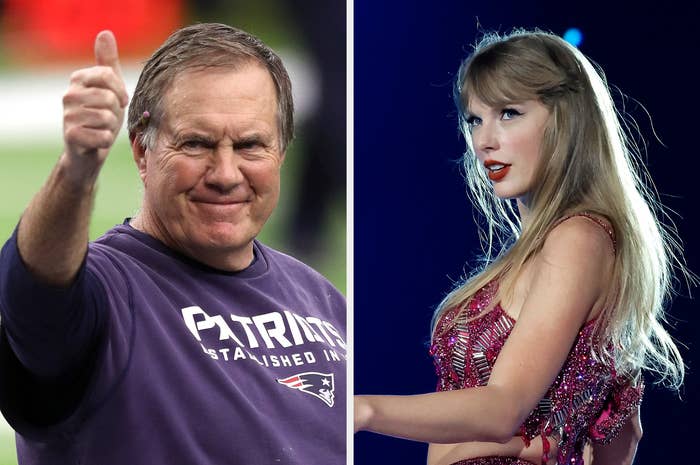 Bill Belichick just might be a Swiftie now, after seeing Taylor Swift perform.
The Patriots coach spoke on WEEI's Greg Hill Show on Monday to share that he saw the singer perform at the Gillette Stadium in Massachusetts. While he confessed to being a big Bruce Springsteen fan, he did say he was impressed with Swift's The Eras Tour performance.
"I saw a little bit of Taylor," he said, adding that there were heavy rains the night she played. "That was pretty impressive. She's tough, man. She just stood out there and played right through it."
He also revealed that he does know the words to one song, her Lover album cut, "You Need to Calm Down."
"I'm definitely on the 'You gotta calm down,' that's pretty good," he said. "'You gotta calm down.' There's a lot of times when that's very appropriate. 'You just gotta calm down.'"
Stephen A. Smith also recently praised Swift for her performance. Last week, during his radio show, he applauded her for her The Eras Tour stop in Los Angeles. He shared that he spent $20,000 on tickets for his daughters and their friends, with each ticket being $2,000.
"That's the best concert I've ever been to in my life," Smith shared. "Excuse my language, but that shit was off the chain. Taylor Swift brought the damn house down. I was jamming to Taylor Swift! She was sensational. I'd pay to see her again. Seriously, I'm not joking. She was a superstar that night. That girl is special."