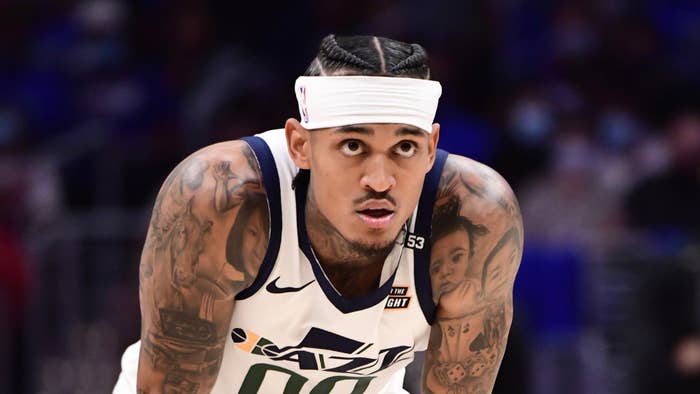 Though he's the reigning NBA Sixth Man of the Year, Jordan Clarkson is still unrecognizable among some Utah residents.
During a recent "man-on-the-street" segment, KUTV Salt Lake City reporter Hayley Crombleholme stopped the 29-year-old athlete and asked him a few questions about the Utah Jazz—completely unaware that he was one of the team's stars.
"Did you go to any Jazz games?" Crombleholme asked the guard.
"Yeah, a lot," Clarkson replied with a straight face.
Shortly after the moment immediately went viral, Crombleholme took to Twitter to say she was "highly embarrassed" by the situation, and admitted she and her cameraman, Randy Likness, had no idea they were speaking to a Jazz player. She even shared a second clip in which she asked Clarkson to spell his full name. 
Clarkson, who previously played for the Lakers, was seemingly amused by the blunder, tweeting: "Just happy I spelled my name right."