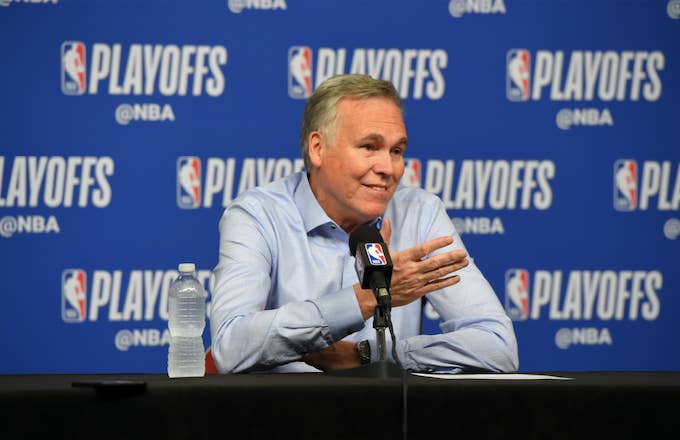 [...] Harden and Paul had tense moments with one another throughout Game 6, culminating in a verbal back-and-forth postgame that went into the locker room, sources with knowledge of the situation told The Athletic. Sources said the verbal exchange between Harden and Paul was regarding the ball distribution throughout Game 6. By the time the remainder of the locker room was ready to talk, Paul and Harden had gone their separate ways, with Paul swiftly making his way to the postgame podium.
Well, D'Antoni now says the reported argument between the guards was exaggerated. The head coach admitted that there was a back-and-forth following the team's season-ending 118-113 loss, he recently told The Athletic that the situation wasn't anything out of the ordinary. D'Antoni also said he believes the media is simply trying to create something out of nothing.
"You know, we've always, we go back and forth about how to play the best that we can play," he said. "I think for the most part—and anytime, sometimes it's too much of this and too little of that, you know? So I think that's normal. I think that's just, that's just you guys being a little bit too eager to print something that wasn't a problem."