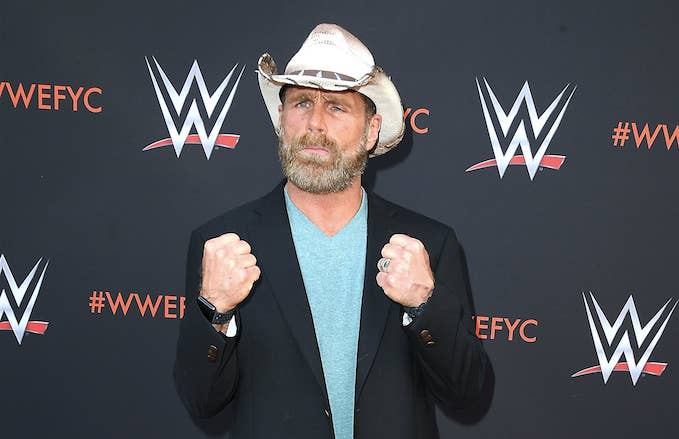 It sounds like the Heartbreak Kid is eyeing a comeback.
About eight years after announcing his retirement, Shawn Michaels appeared on this week's WWE Raw with a big announcement: He and his D-Generation X partner Triple H will take on the Brothers of Destruction at Crown Jewel next month.
"You know sometimes you respect someone for what he used to represent and then it dawns to you that respect is no longer a two-way street," Michaels told the crowd Monday night, addressing the Undertaker and Kane. "I don't know how many of you have had the opportunity to make the flight from Melbourne, Australia to Chicago but it is a long freaking way. A long time to sit there and think about the beat down that we took at Super Show-Down. And it is a long time to sit there and think. To think about the last eight-and-a-half long years that I have sat there and honored my word out of respect, a respect that never existed at all."
You can check out Michaels' in-ring return announcement in the video below.
DX will face off against the Undertaker and Kane during the Nov. 2 pay-per-view event in Saudi Arabia.
It's unclear if Michaels' return will be for one night only or if he'll appear in subsequent matches. There are rumors he and the Undertaker will go head-to-head in November's Survivor Series event in Los Angeles or make an appearance during the 2019 Royal Rumble.
Stay tuned as more information becomes available.