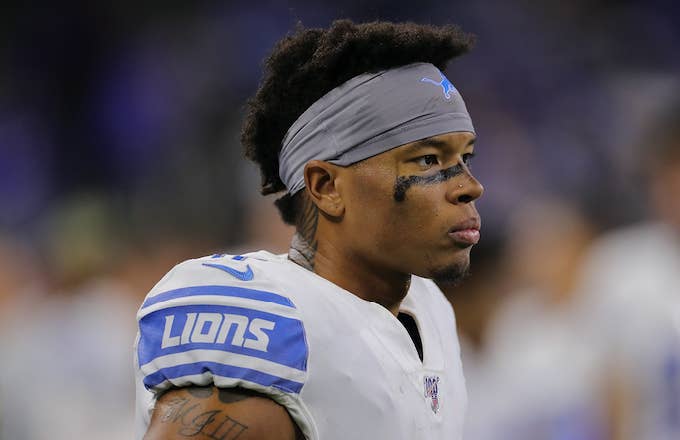 Tragedy has struck the family of Detroit Lions wide receiver Marvin Jones.
On Saturday night, the 29-year-old athlete announced the death of his 6-month-old son, Marlo, whom he shared with his wife, Jazmyn. Jones did not reveal any details about the death, but referred to his son as a "fighter from day one."
"Marlo, the joy that you brought to us every day, with that smile, and that energy was like heaven on earth. You will always be in our hearts. We will always remember you," Marvin captioned an Instagram photo of his child. "We did not get the chance to hear your first words (It would've been in Spanish too) ☺️. We didn't get to see you run with your brothers and sister, you ran with them with your eyes every day ... Whenever we have a bad day, We will think of your smile. We miss you already buddy and will forever love you. Rest peacefully our sweet baby boy. You have gained your wings."
Jones has not played in a game since Dec. 8, as he is on injured reserve due to an ankle injury sustained earlier this month. He will not play in Detroit's season finale against the Packers on Sunday.
The Lions expressed their condolences to the Jones family in the following statement, which described Marlo's death as "sudden."
Marlo was Marvin and Jazmyn's fifth child, following three boys, Marvin III, Mareon, and Murrell, and a 3-year-old daughter named Mya.