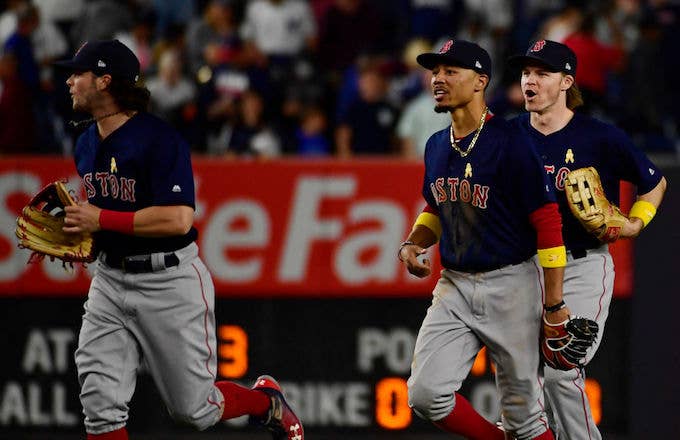 The Boston Red Sox have been busted for using an Apple Watch to gain an advantage over their longtime rivals the New York Yankees.
According to the New York Times, the Yankees accused the Red Sox of using the wearable device to steal their pitching signals during a three-game series in Boston last month. Major League Baseball officials began investigating the accusations about two weeks ago, after Yankees general manager Brian Cashman filed an official complaint. Cashman included several video clips that showed Red Sox assistant athletic trainer Jon Jochim looking at his Apple Watch before relaying information to Red Sox players, including outfielder Chris Young.
After they were confronted with the videos, the Red Sox admitted their staff was using Apple Watches to receive signals from video replay personnel, and they've been conducting the scheme for at least several weeks. They also filed a countercomplaint against the Yankees, accusing the Bronx Bombers of also stealing hand signals via their television network, YES.
The Times points out that stealing pitching signals is technically legal and has been frequently used to gain the upper hand against an opposing team. If a batter knows what kind of pitch is coming his way, he has a much better idea of how or when not to swing. This is usually accomplished when players are able to observe a catcher's signals and relay that information to the batter; however, it is not acceptable to observe the cues using anything but the human eye, meaning electronic devices cannot be used to steal signs.
It is unclear if the Red Sox, who are in first place in the American League East, will face any penalties.