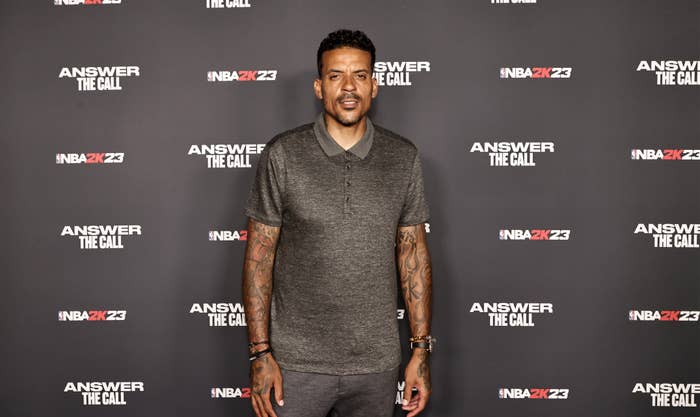 Matt Barnes ripped Wally Szczerbiak for calling Pacers star Tyrese Haliburton a "fake all-star" during a Knicks broadcast. 
"This bum as motherf*cker Wally Szczerbiak has just completely disrespected Tyrese Haliburton, who's leading the league in assists, calling him a fake All-Star and fake this and fake that, and it's just like, why?" Barnes said in a video posted on All The Smoke's Instagram page. "Like, what's the point of that? Like, what do you get out of that?"
Szczerbiak's comments came after missed a shot that would have forced overtime when the Pacers met the Knicks recently. 
"Mr. Supposed, wannabe, fake All-Star with the big miss there… Last chance, down 3 for the wannabe All-Star," Szczerbiak said after the game. "He's in his 2nd year, he's a very good player. He's not gonna make the All-Star team."
It should be noted that Haliburton is one of the brightest young stars in the league, which makes Szczerbiak's comments even more perplexing. 
"But I don't see why former players feel like it's their spot, or does it make them feel better to disrespect these guys," Barnes continued. "To me, this s**t is super weak. I don't like it."
Barnes also pointed out that because of how few people in the history of the world have ever played in the NBA, former players should treat current players with a modicum of respect. 
"There's been 5,000 players in the history of the NBA. so that's why it bothers me when former players feel like they have to sh*t on the younger players because out of the history of the game, only 5,000 people have ever played this game and everybody in the world wants to be in the NBA," Barnes added.  'So, these guys can respect and understand how hard it is for these young boys to make their way… to me you can critique without disrespecting and I though what Wally Szczerbiak did was some b*tch as sh*t."
Haliburton responded as well, telling Taylor Rooks that he has no idea who Szczerbiak is. 
"I know the name Wally Szczerbiak, I couldn't tell you where he played, I couldn't tell you what he did," Haliburton said.