Orioles star Adam Jones is, sadly, all too familiar with racists who show up at MLB ballparks. Back in August 2013, a fan threw a banana at Jones while he was playing center field during a game against the Giants in San Francisco. Jones addressed the incident, which was believed to be racially motivated, on Twitter after the game:
But despite the fact that Jones has been vocal about the racism he has encountered throughout the course of his career, it hasn't stopped opposing fans from demonstrating racist behavior towards him. Most recently, Jones was subjected to racial slurs during a game against the Red Sox in Boston. One fan even threw a bag of peanuts in Jones' direction and was subsequently ejected from the game, which led Jones to address the situation after the game.
"A disrespectful fan threw a bag of peanuts at me," he said. "I was called the n-word a handful of times tonight. Thanks. Pretty awesome."
Jones also talked about how disappointed he was to see so many fans going out of their way to resort to racism in an effort to hurt him.
"It's different. Very unfortunate," he said. "I heard there was 59 or 60 ejections tonight in the ballpark. It is what it is, right. I just go out and play baseball. It's unfortunate that people need to resort to those type of epithets to degrade another human being. I'm trying to make a living for myself and my family. It's unfortunate. The best thing about myself is that I continue to move on and still play the game hard. Let people be who they are. Let them show their true colors."
Unfortunately for Jones, it sounds like the city of Boston in particular has shown its "true colors" time and time again, at least as far as he's concerned. While the most recent incidents were, in his opinion, the worst of the bunch, he admitted that he has encountered racism at Fenway Park on far too many occasions.
To Boston's credit, many sports fans in the city have denounced the actions of those who directed the N-word at Jones:
Boston Mayor Marty Walsh has also referred to what happened with Jones as "unacceptable":
The Red Sox organization has apologized and promised to look into the incidents that took place further:
MLB Commissioner Rob Manfred has addressed the issue as well:
And even Massachusetts Governor Charlie Baker has stepped up and spoken out against those fans who made the entire city of Boston look bad: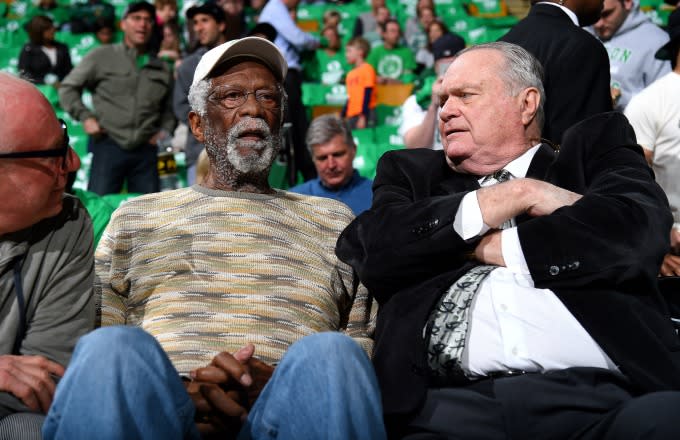 The problem, of course, is that this is far from the first time Boston has been at the center of racism allegations as it pertains to sports. Athletes other than Jones have discussed the racism they have faced in the city of Boston in the past. And while it's impossible to quantify how racist a city really is, it's hard not to throw Boston into the mix when you're discussing the most racist sports cities in America.
Who knows? Maybe Boston's bad reputation precedes it and things aren't really that bad in Beantown in 2017. That's what many Boston supporters would lead you to believe. But the accusations made against some Boston fans over the years suggest that racism is still an ongoing issue for the sports city. And thanks to the latest incident involving Jones, that perception probably isn't going to change anytime soon. Especially since it now joins the ranks of some of these other race-related stories involving Boston sports…
Bill Russell Refers to Boston as the "Flea Market of Racism"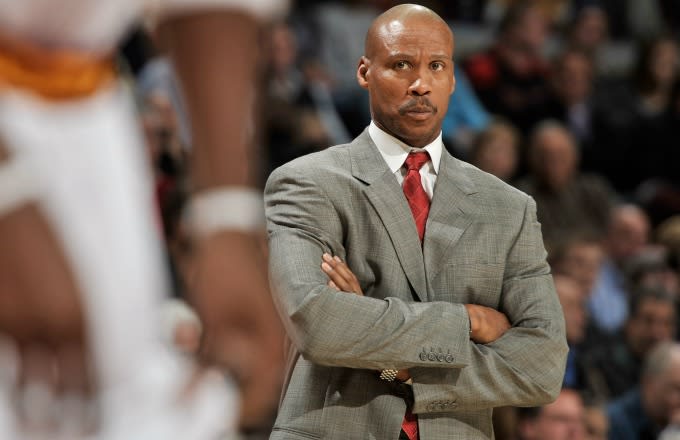 Year: 1979
What Happened? In his memoir, Second Wind, the Celtics legend wrote candidly about the racism he saw and at times experienced during his time in Boston. "Boston itself was a flea market of racism," he said in the book. "It had all varieties, old and new, and in their most virulent form. The city had corrupt, city hall-crony racists, brick-throwing, send-'em-back-to-Africa racists, and in the university areas phony radical-chic racists." At the same time, Russell expressed an inner conflict at how he was supposed to feel when he was routinely cheered by some of those same people while leading the Celtics to NBA titles.
Byron Scott Says Boston Still Hasn't Embraced Black Players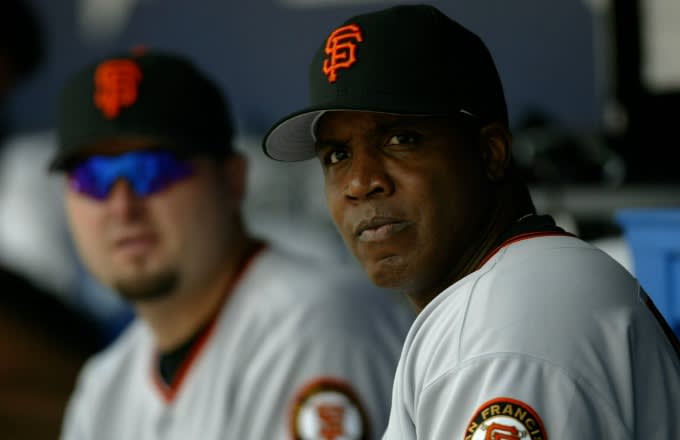 Year: 2003
What Happened? While coaching the Nets during a playoff series against the Celtics, Scott—who played for the Lakers during many memorable playoff series against the Celtics in the 1980s—spoke about how poorly Boston fans treated black players back then. He also agreed when a radio host suggested Celtics fans had still not come around to rooting for black players. "I don't think we are past that. I don't think you are out of line by even saying that," he said. "I agree with you there. I think a lot of black players feel that way, we did in the '80s. And I know in the '80s, some of their black players still couldn't go to certain places, and that was their own players. So it is still a crazy time. Some cities or organizations or whatever you want to say still haven't caught up to the year 2000 yet."
Barry Bonds Refuses to End Career in Boston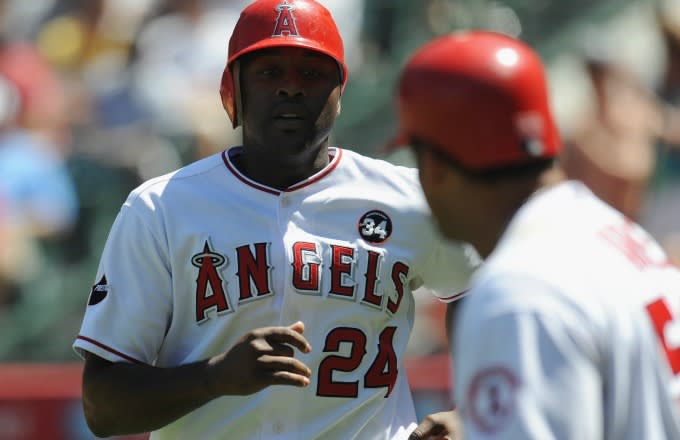 Year: 2004
What Happened? Towards the end of his career, Bonds was asked if he would be open to playing in the American League. He said yes, but he also said Boston would not be on his list of possible destinations. He called the city "too racist" and said playing there was out of the question. "That's been going on ever since my dad [Bobby] was playing baseball," he said. "I can't play like that. That's not for me, brother."
Gary Matthews Jr. Remembers "Racial Comments" at Fenway Park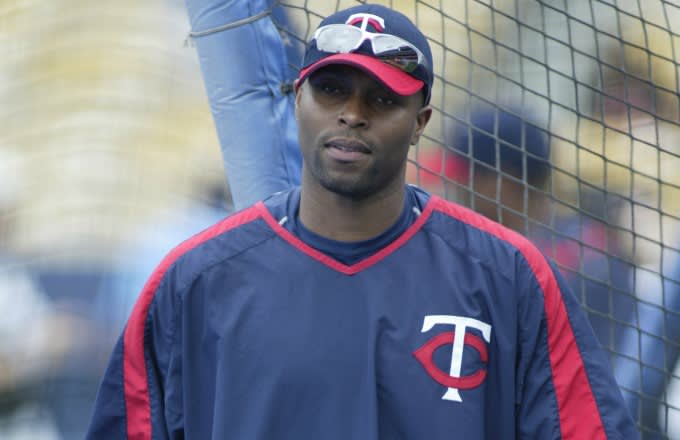 Year: 2007
What Happened? During an interview with the Los Angeles Times, Matthews Jr.—who played for eight teams in both the National and American Leagues during his decade-long MLB career—talked about what it's like to be an opposing player taking part in a game in Fenway Park. "It can be hostile if you're not accustomed to it, depending on what type of player you are emotionally," he said. "It's not that friendly your first time in there. It's different. It's one of the few places you hear racial comments every once in awhile, but I've learned to enjoy it. They're passionate about their team. They're loud; they're drunk. Maybe [the large volume of college kids] has a lot to do with it."
Torii Hunter Discusses Hearing the N-Word at Fenway Park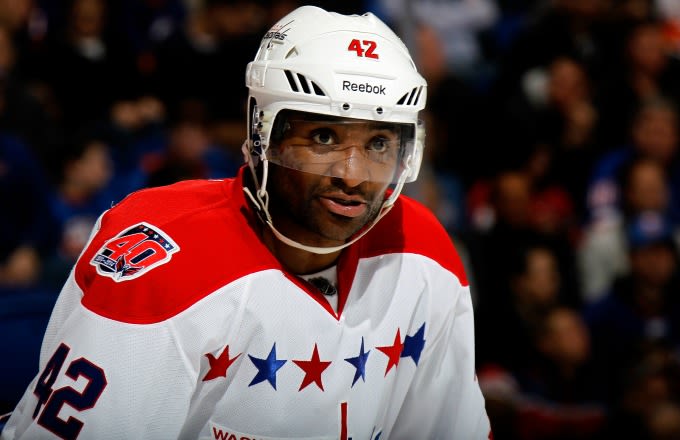 Year: 2008
What Happened? After spending the first part of his career with the Twins, Hunter joined the Angels and was asked about the racism he had endured at opposing ballparks by the Riverside Press-Enterprise in California. Hunter claimed that trips to Boston were always filled with racism. "My first five or six [years], I was 'That n-word,'" he said. "Some people would chant that out, some people would throw beer or whatever…batteries."
Bruins Fans Bombard Joel Ward With Racist Tweets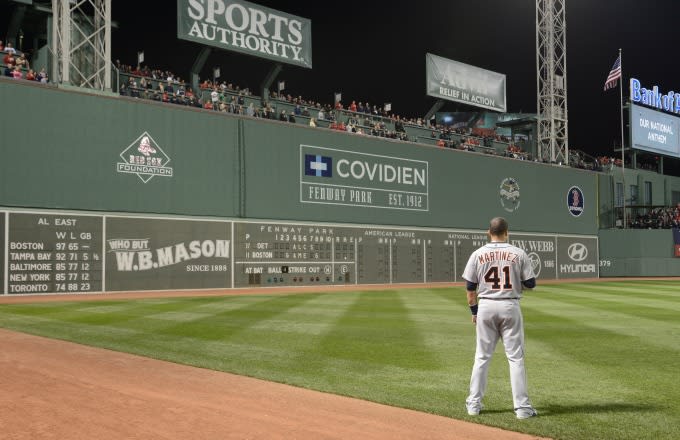 Year: 2012
What Happened? Ward scored the game-winning goal for the Capitals in Game 7 of a playoff series against the Bruins. Within just seconds of the goal hitting the back of the net, many Bruins fans took to Twitter and let off tweets like, "The fact that a n**** got the goal makes it ten times worse #gobacktoafrica." Capitals owner Ted Leonsis referred to the backlash as "unforgivable," while Ward call the racism he faced a never-ending "battle" that would always be a challenge for him. "It's been overwhelming," he said, "a lot's been going on. Just trying to embrace it, I guess, as best I can."
Red Sox Fan Ejected From Game for Racial Slurs and Travyon Martin Jab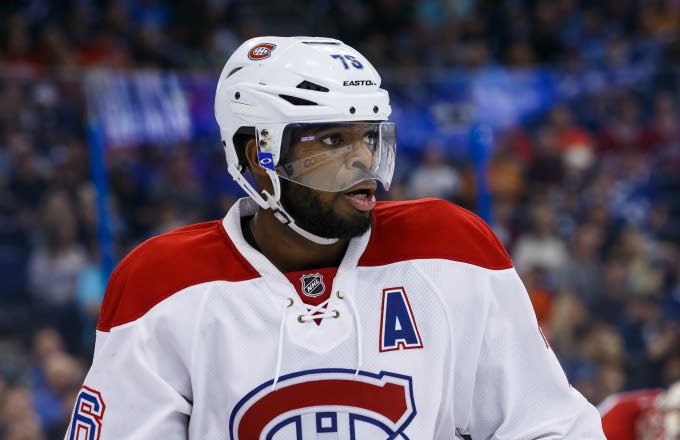 Year: 2013
What Happened? Shortly after he stole a home run ball from a woman and threw it back onto the field during Game 2 of the ALCS, a Red Sox fan was ejected for directing a slew of racial slurs at a black Tigers fan who was sitting nearby. The Tigers fan told Yahoo! Sports that the Boston fan referred to him as "Prince Fielder's crackhead brother" because he had a Fielder jersey on and told him to "go back to the ghetto." Others confirmed the Tigers fan's report and also revealed that the Red Sox fan said, "Bye, Travyon," when leaving, a reference to Trayvon Martin.
Bruins Fans Attack P.K. Subban With Racist Tweets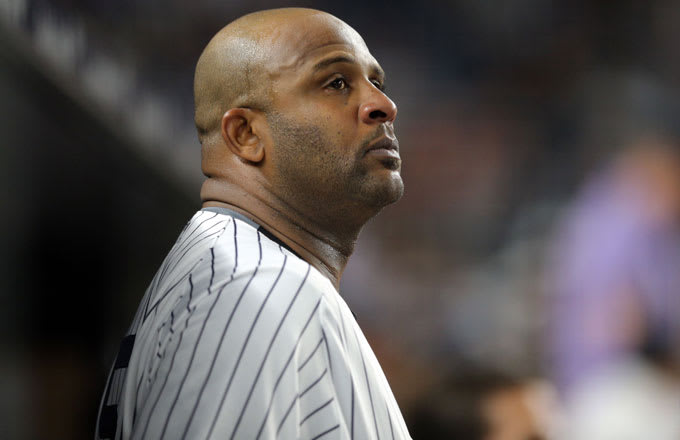 Year: 2014
What Happened? Subban, then a defenseman for the Canadiens, scored a goal in double overtime of Game 1 of a playoff series to give Montreal a win over the Bruins. Many Boston fans responded by posting all kinds of awful things about Subban on Twitter, similar to the way they reacted to Joel Ward scoring a game-winning goal against the Bruins during the NHL Playoffs in 2012. "That stupid n**** doesn't belong in hockey #whitesonly," one wrote. "The Bruins will come back but Subban will always be a n****," another said. Many of those tweets were subsequently deleted, but the damage was done.
CC Sabathia Expects Racial Slurs in Boston
Year: 2017
What Happened? After news of Adam Jones being taunted with racial slurs broke, 17-year veteran pitcher CC Sabathia said that he has experienced similar epithets from hecklers when he's visited Fenway Park during his career. Sabathia said that he has never been called the "N-word" by fans in any Major League city other than Boston. He also said that he and the other black players in the league said they know to expect it when they come into town to play the Red Sox. However, Sabathia, who signed with the Yankees prior to the 2009 season, said he hasn't experienced it since joining his current club due to their heavy security presence in the visitors' bullpen.